Although it's fundamentally a functional product, there's more to the car than a commuting tool. It's a space to think, a reflection of our personalities, and a machine for making memories. So while Tom Stringer might struggle to recall every car he's owned, the stand-outs have proved unforgettable. And they're not always what you'd expect – including a certain used Yaris.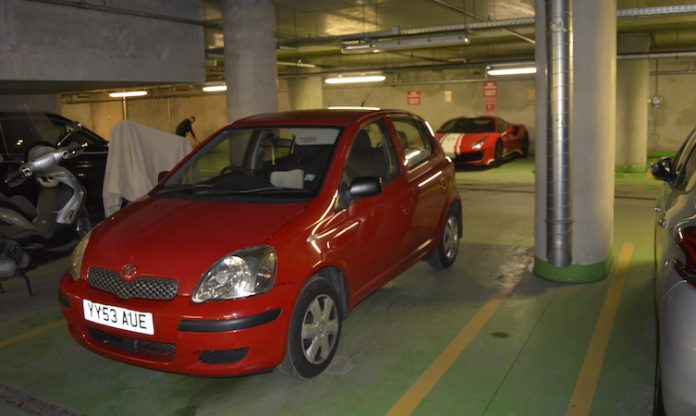 TGB: You've had quite an extensive car history, what are your highlights?
Tom Stringer: "I change cars a lot. There have been points where I've had 10 in my ownership, so I've always got a project going. I've had loads of Toyotas, including two Celicas and three Corolla T-Sports, one of which I still have, and a 350bhp Supra.
"The Supra was fantastic but, with my health issues, I wanted something with a bit more space. So, 18 months ago, I imported a 1997 Toyota Chaser from Japan. Think of it as a four-door Supra; it's almost five metres long, weighs less than 1,500kg and has a 280bhp 1JZ-GTE engine – the single turbo with VVT-i. They're very sought after, and it gets more attention than the Supra because they were never sold here."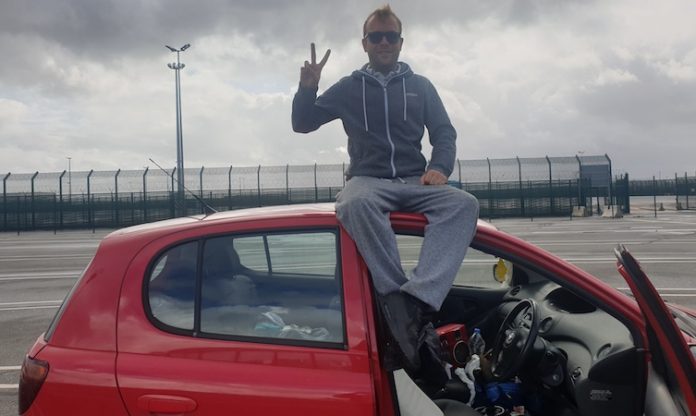 TGB: How does your health affect your choice of car?
TS: "I've had a heart condition since birth called coarctation of the aorta, which raises my blood pressure and puts my heart under strain, so I have to take vitamins and anti-inflammatories every day. Then four years ago I was diagnosed with ankylosing spondylitis. It's an invisible illness that nobody has really heard of. My body builds up calcium in the wrong places, the long-term effect is it will fuse my vertebrae together. Exercise helps, so I do anything I can to stay active, but I wake up very, very achy and things are hard to manage on my own.
Read more Toyota's used car deals
"So I'm constantly fighting this, but it's also opened my eyes to what's possible. I've just started my own business, called Propell, which offers training to the nursing, dental and construction industries – it's a lot of work, but the feedback has been brilliant. I just want to get out there, really live my life, and not waste a single day."
TGB: What's the Chaser like to live with?
TS: "Whoever owned the car in Japan clearly loved it; it's got a fairly rare Origin-Labo bodykit, and it's obviously had a big spoiler at some point, so I would imagine it had been used for drift competitions. They're very sought after and it's quite common for people convert them back to street, because the engines are bulletproof. They can be thrashed and still do another 100,000 miles.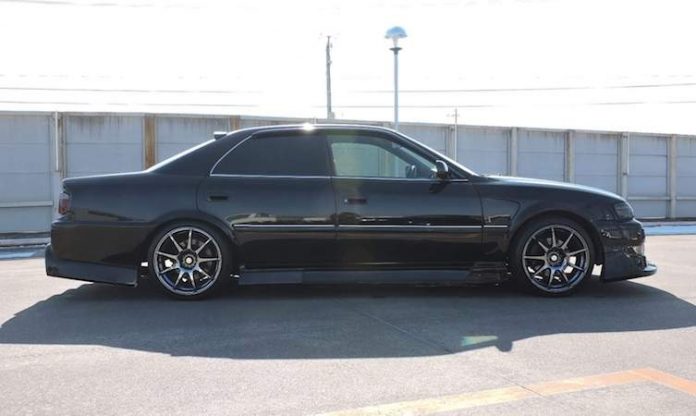 "I've meticulously serviced it at Carson Performance [in Surrey]. The underside was stripped, welded and undersealed, the brakes have been done and I've got a Stage Four competition clutch and lightened flywheel. I'd imagine it's making about 320bhp – you can get pretty good fuel economy if you're not on the turbo all the time, then if you want to have some fun, you can definitely do that, too."
TGB: It's not the first notable Toyota you've owned, though? Tell us about the used Yaris…
TS: "Last summer my best mate from secondary school, Andrew, messaged me out of the blue and said he'd been speaking to a girl in Russia. He had to get to Budapest in 10 days to catch a flight to see her and was going to get the train, so he asked if I would like to come along. I suggested we get a car and make a road trip of it.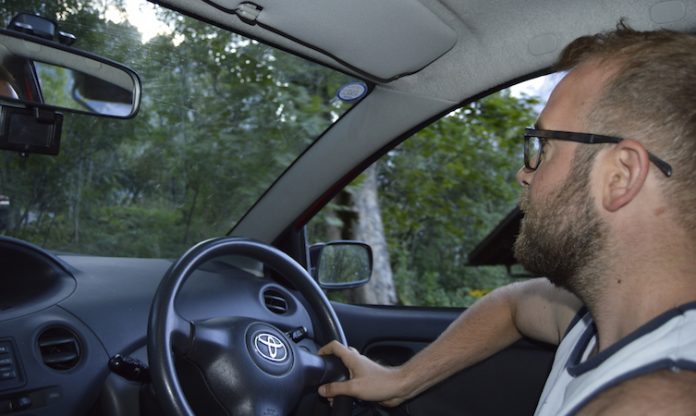 "He's not a car guy, so he left that to me. I found the cheapest Toyota – a used Yaris D-4D with 174,000 miles on it – and got a friend to check it over before we left. We didn't have a planned route, but we charted the whole journey on Facebook and got quite a big following; two old school friends, 10 days, 3,500 miles, what could possibly go wrong?"
TGB: Did you get to Budapest in time?
TS: "No. Europe is much bigger than we thought, so just popping by a couple of countries ended up as 12 countries in 10 days.
Europe is much bigger than we thought
"You can travel a couple of hundred miles and the language, the food and the scenery has changed. We stopped when and where we wanted, we slept in the car or in AirBnBs, and one night we stayed in a yurt on top of a mountain in Germany. We'd spend our evenings eating and drinking locally, and always had local radio stations on. I've never felt such a sense of freedom. In the end I think Andrew missed three flights because we were having so much fun."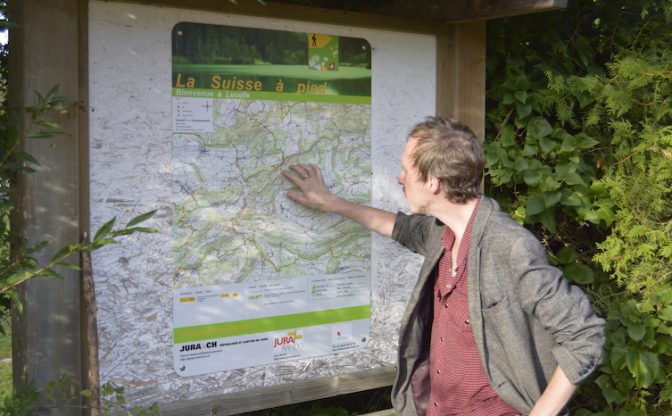 TGB: How well did the Yaris cope with the trip?
TS: "It was great. We ended up calling it Falco, because we stayed in a gîte in Belgium and the only movie they had was NeverEnding Story. In the film there is a big flying creature that saves the day named Falco, we decided it was the perfect name for the car. It went above and beyond anyone's expectations, climbing to the top of the Alps.
It sold for £50 more than I bought it for
"There were a couple of little problems along the way, but I took basic tools, didn't spend a penny maintaining the car and it was amazing on fuel. I drove home from Budapest on my own, and only had to stop once for fuel in 1,600 miles. It sold for £50 more than I bought it for."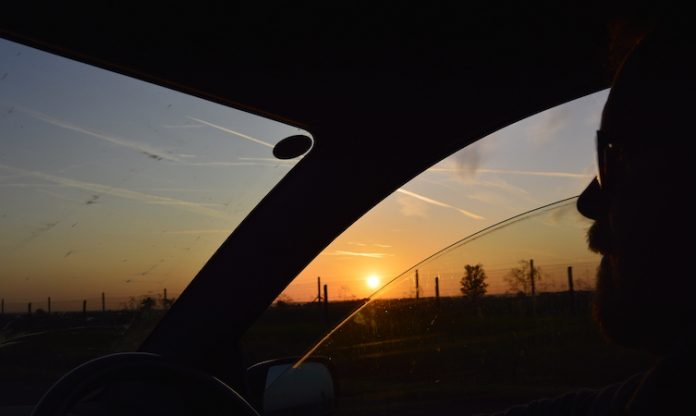 TGB: Where are you planning to explore next?
TS: "We're talking about another trip in 2021, but I'd like to do things differently. Something like 10 cars, 10 countries, 10 days, with a £500 budget for the car and fun things to do along the way. I'd like to raise awareness of my health conditions – I have a rapidly growing Instagram page with a wide audience, and I'd love to hear from any sponsors who can help make it happen. Last year's journey was absolutely epic, and I'm looking forward to sharing the next one."
Words by Alex Grant.
See more of Tom's car on Instagram: @toms_chaser
Toyota People… is a series that celebrates individuals with a special enthusiasm for Toyota, whether that is related to its vehicles, philosophies, or manufacturing processes. Read more Toyota People articles here.