It's been 10 years since the MR2 was last sold in the UK, yet the love and enthusiasm for the two-seater sports car is still as strong as it was when the car was first released over 30 years ago. This passion was clear to see when we met up with some of the members of the MR2 Drivers Club last weekend.
Ten well-presented MR2s from the club's south east chapter gathered at Toyota GB's headquarters in Epsom for a quick tour of the facilities. Club members enjoyed tea and doughnuts while looking over some new models from the current Toyota range.
In addition, the Aygo Crazy from the heritage fleet was on show. It shares some similarities with the MR2 in that it's also rear-wheel drive and powered by a turbocharged 1ZZ engine (the same engine can be found in the MR2 Roadster in naturally aspirated form).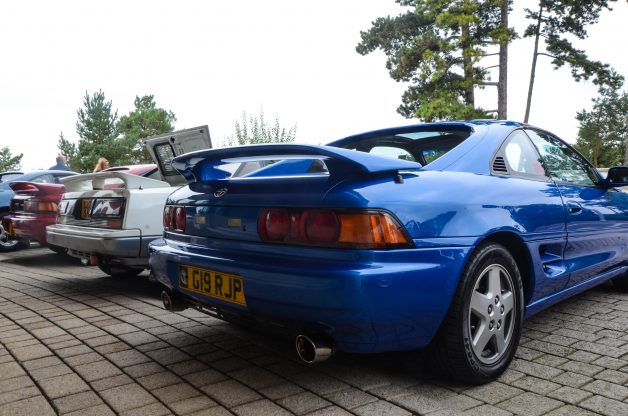 After the tour of Toyota HQ was complete we set off in convoy in the direction of Eastbourne. The planned route included an array of scenic B-roads that were perfect for a spirited drive in the mid-engined sports car.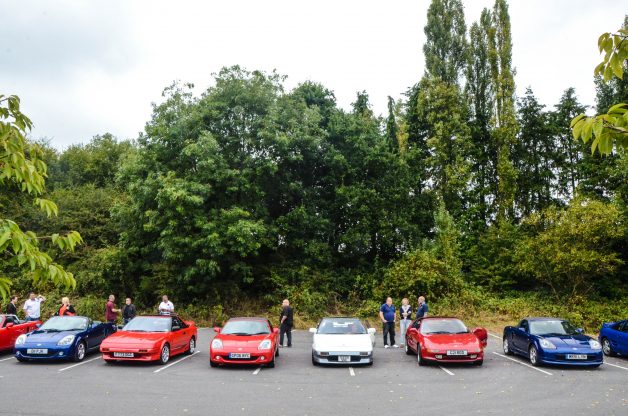 Seeing the three-generations of MR2 drive through the twisting country roads really was quite special, although the fading tree line overhead hinted that autumn is fast approaching and summer drives will end shortly. The cars tackled the bends with ease and as we passed through the various villages en-route, we attracted many admiring glances from passers-by.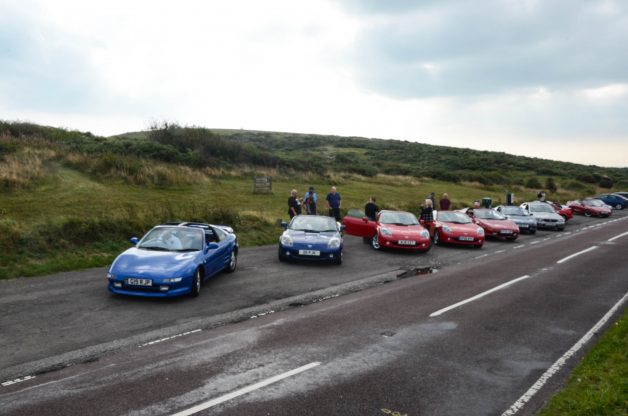 Our journey ended at the beautiful Beachy Head in East Sussex where we briefly stopped to admire the views and take some pictures before heading for lunch at a local pub. It was a great day out and it was nice to share it with the enthusiastic drivers club, which has a real passion for their Toyota sports cars.
Want to read more about the MR2? Click here to see our post about the history of the MR2.