Fuel cell vehicles may offer the prospect of eco-friendly transport, but even if they become commonplace in the future, they will not be the only energy users. Toyota aims to add a new sense of purpose to the automobile by turning fuel cell vehicles from "energy users" into "energy makers".
https://youtu.be/A2ZoxBLuU7U
The Toyota FCV Plus, which makes its European debut at the Paris motor show, is a fuel cell vehicle that has made this transition and is capable of contributing to society by serving as part of the electric power-generating infrastructure.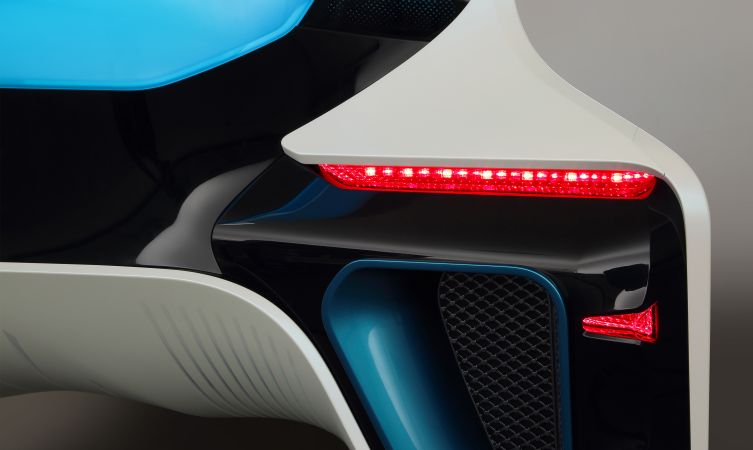 A car with three different roles
Using the FCV Plus to convert clean hydrogen into electricity can help protect the environment and serve as an important means of addressing energy security issues:
As well as using the hydrogen fuel contained in its on-board tank, the Toyota FCV Plus can also generate electricity from hydrogen stored outside the vehicle. The car can thus be transformed into a stable source of electric power for use at home or away.
When parked, the Toyota FCV Plus can provide electricity stored on board to other vehicles and to local power grids, acting as part of the local infrastructure.
The car's fuel cell stack can be removed and re-used as an energy generator, going beyond the traditional functions of a vehicle. Put to different uses around the world, these stacks could make a significant contribution to local communities.

A compact city commuter
Miniaturising the concept's fuel cell stack and other system components has helped make the Toyota FCV Plus a light and compact vehicle that's ideal for city use.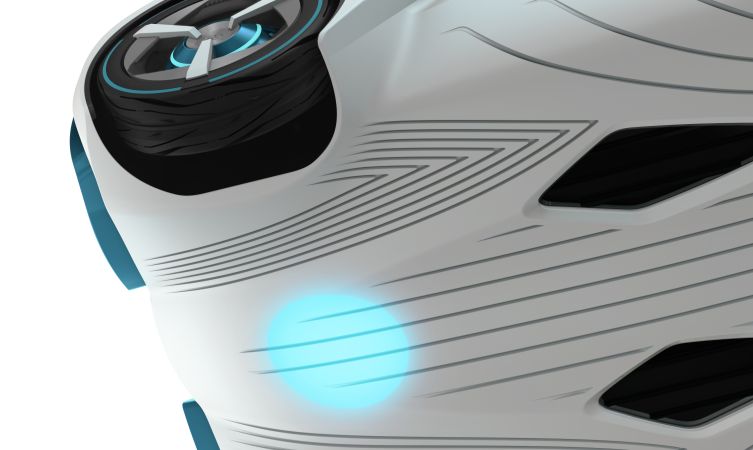 Fuel efficiency is enhanced by advanced aerodynamics that extend to the underside of the vehicle. Built-in wireless battery charging panels on the rear wheels and under the floor allow for intelligent external charging of other vehicles or infrastructure. Words and symbols can be displayed on the windscreen and rear window to help others recognise the vehicle's operating status.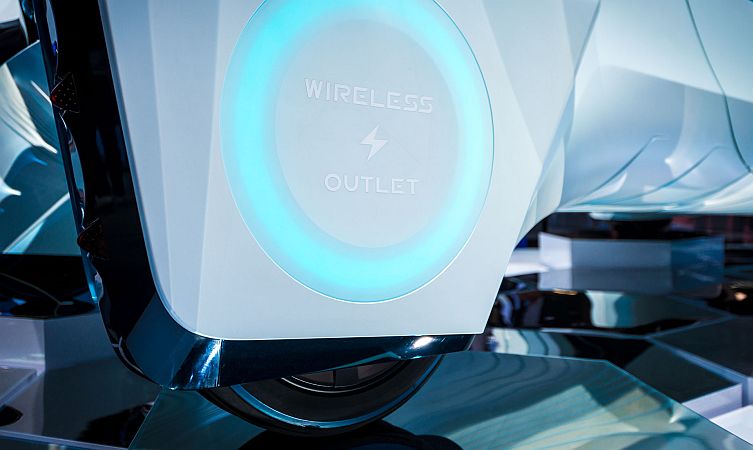 The drive components have been downsized and positioned out towards the vehicle's four corners to achieve a layout that maximises interior space. The compact fuel cell stack is located between the front wheels and the hydrogen fuel tank is behind the rear seats. Together with the adoption of in-wheel motors in all four wheels, this allows the Toyota FCV Plus to have the overall length of a compact car but with a cabin that is as long as that of a large saloon.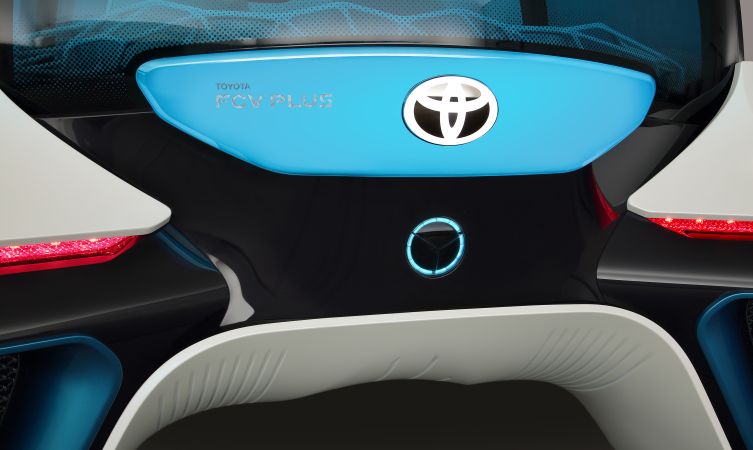 The concentration of functional parts at the front and rear means that this next generation fuel cell package creates an optimal weight balance and excellent all-round visibility.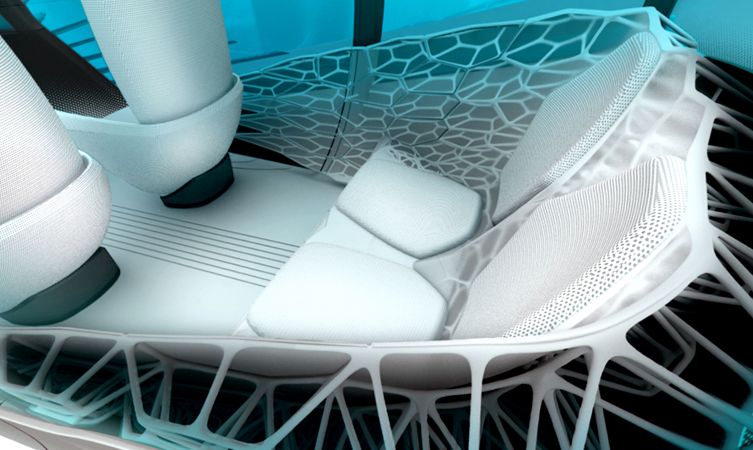 The interior trim and seats use the same advanced 3D procession and other techniques that give the car its exceedingly light and highly rigid skeletal structure.