Historian and Toyota Avensis driver Bill Callaghan tells the stories of his travels around the UK as @BillysBritain on Twitter. Read on as he explains why working with animals and children isn't always as hard as it sounds – if you have a spacious estate.
"No plan survives contact with the enemy", so Von Clauswitz tells us. The same is true with puppies and babies. Taking Fitzroy, my Beagle pup, my friend Toni and her twin baby girls out for a day was a feat of logistics to rival those of my army days.
I love Toni (it's no secret, everyone does), and helping her grab a bit of escapism from the demands of her baby twin daughters seemed like a nice thing to do. She tells me that even with the joys of motherhood she does miss her demanding job and the grown-up conversations. She also misses the slightly less grown-up crew chatter of Tower Lifeboat, where we met. So, a simple idea: take the kids on an outing to Newhaven. It wasn't my first outing with Toni and the twins – we've done lunch a few times and even gone swimming so this should have been easy – but of course that was before I had Fitz.
Babies plus beagle equals… who knows?
Read Bill's post on the Race for Remembrance here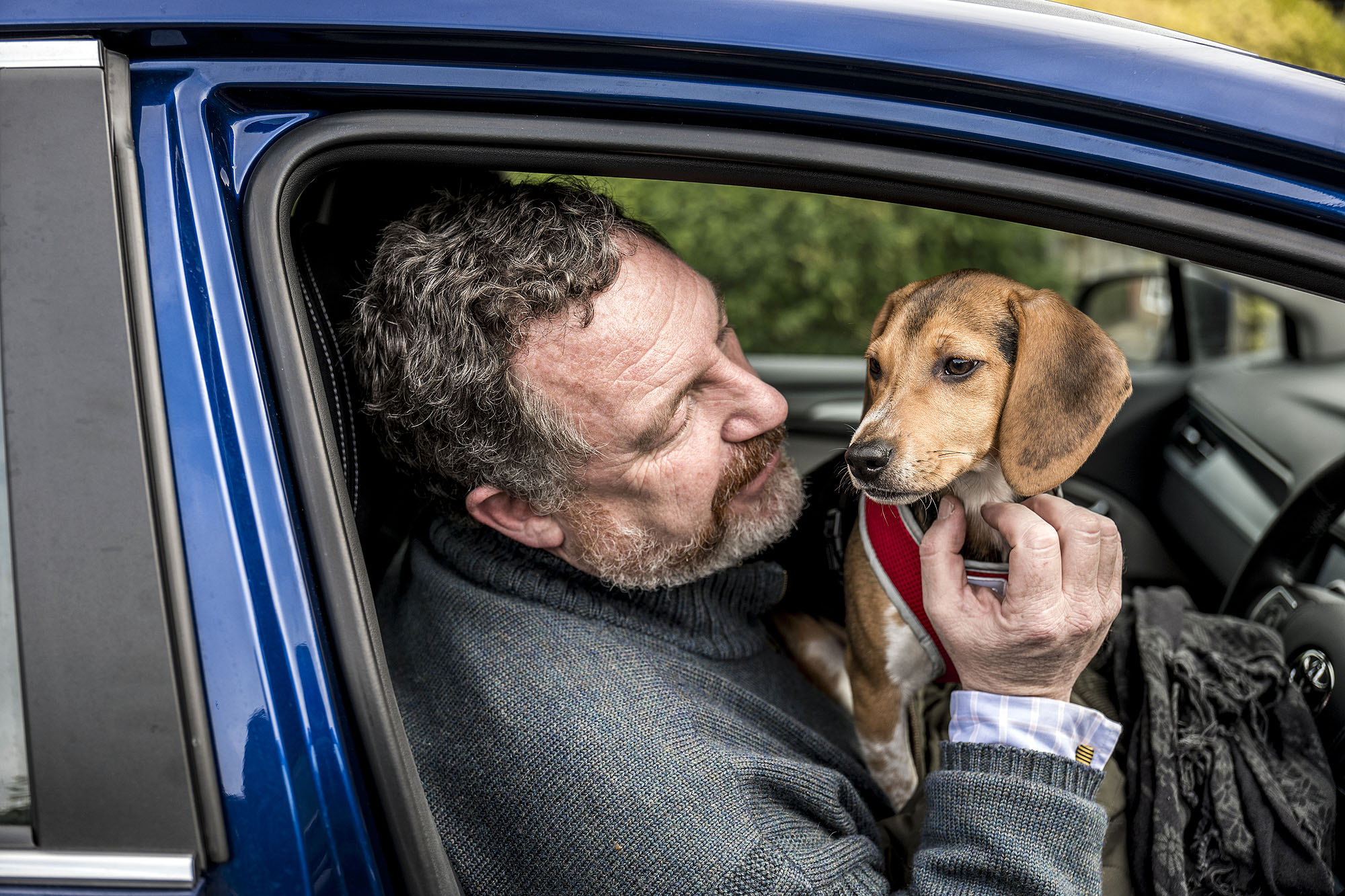 I was due to meet Toni at 10am, but encountered a few delays on Fitz's early morning walk. He's still in the early stages of training, so he has to think a bit before he pees and poos and his mind was taken elsewhere by other dogs in the park. We were also stopped by many folk wanting to pet him. No surprise – he's cute. Part of the joy of Fitz that I get to meet people this way, but it just takes time, which I didn't really have to spare.
Packing the car for Fitz also took more time than I'd allowed; poo bags, treats, water, bowls, food, things to throw (not the poo bags), his lead, incontinence pads (he's a pup with a small bladder and prone to car sickness)… the list is long. So, forty minutes late, Fitz and I set off out of central London in the Avensis and headed for Lewes in East Sussex.
I'd added a fudge factor and traffic was really light so I rather smugly arrived at Toni's on time. But a prompt restart to Newhaven was dashed because the twins had other ideas. They needed feeding and changing, but I was determined to use the time efficiently: so while Toni fed, I added the baby stuff to the car. I could have done the nappy changes, but I know where I'm most useful.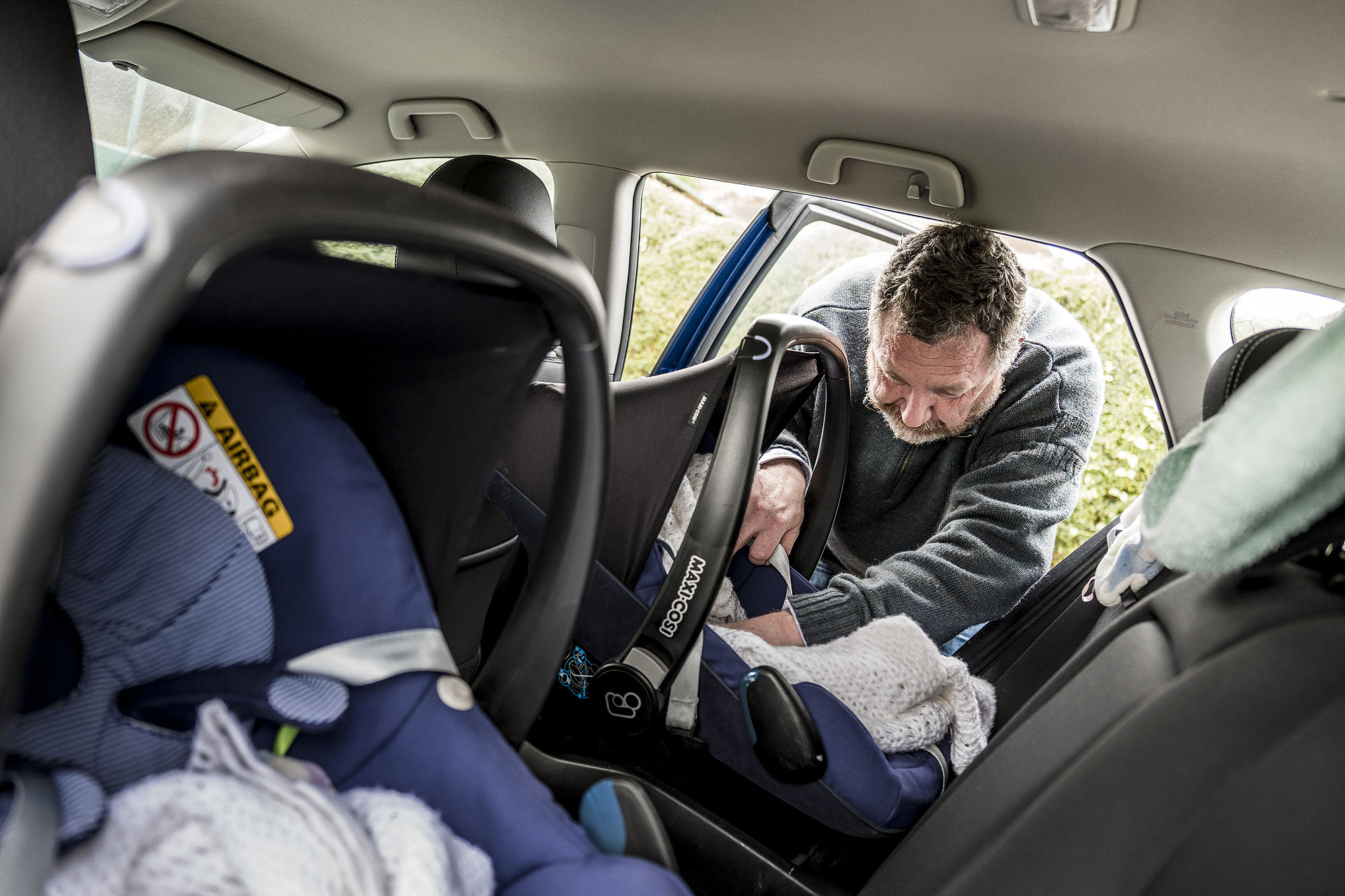 The logistics of getting a baby into a car for an outing are daunting, and with twins it's almost doubly so. Curiously, the kit list for the twins was almost identical to Fitz's (if more sanitary): twin buggy, feeding kit, nappies and changing gear, rattles and squeaky toys, layers of cold weather kit and, most importantly, kiddie seats for the car. Fabulously safe bits of kit these, beautifully engineered to become rigidly attached to the chassis of the car and very different from the loose, seatbelt-held things I used for my own kids thirty years ago. I'll admit I did ponder how those old seats would have fared in an impact and offered a silent prayer of thanks I'd never had to find out.
Even though Toni had everything laid out, the loading alone took the best part of half an hour. After rehousing Fitz in the passenger foot well and reducing a huge pram down to a flat pack that fitted surprisingly well in the back, we set off at 11:30 for Newhaven only an hour later than planned. As I started the engine and pulled away the twins snuffled a bit and then snored all the way.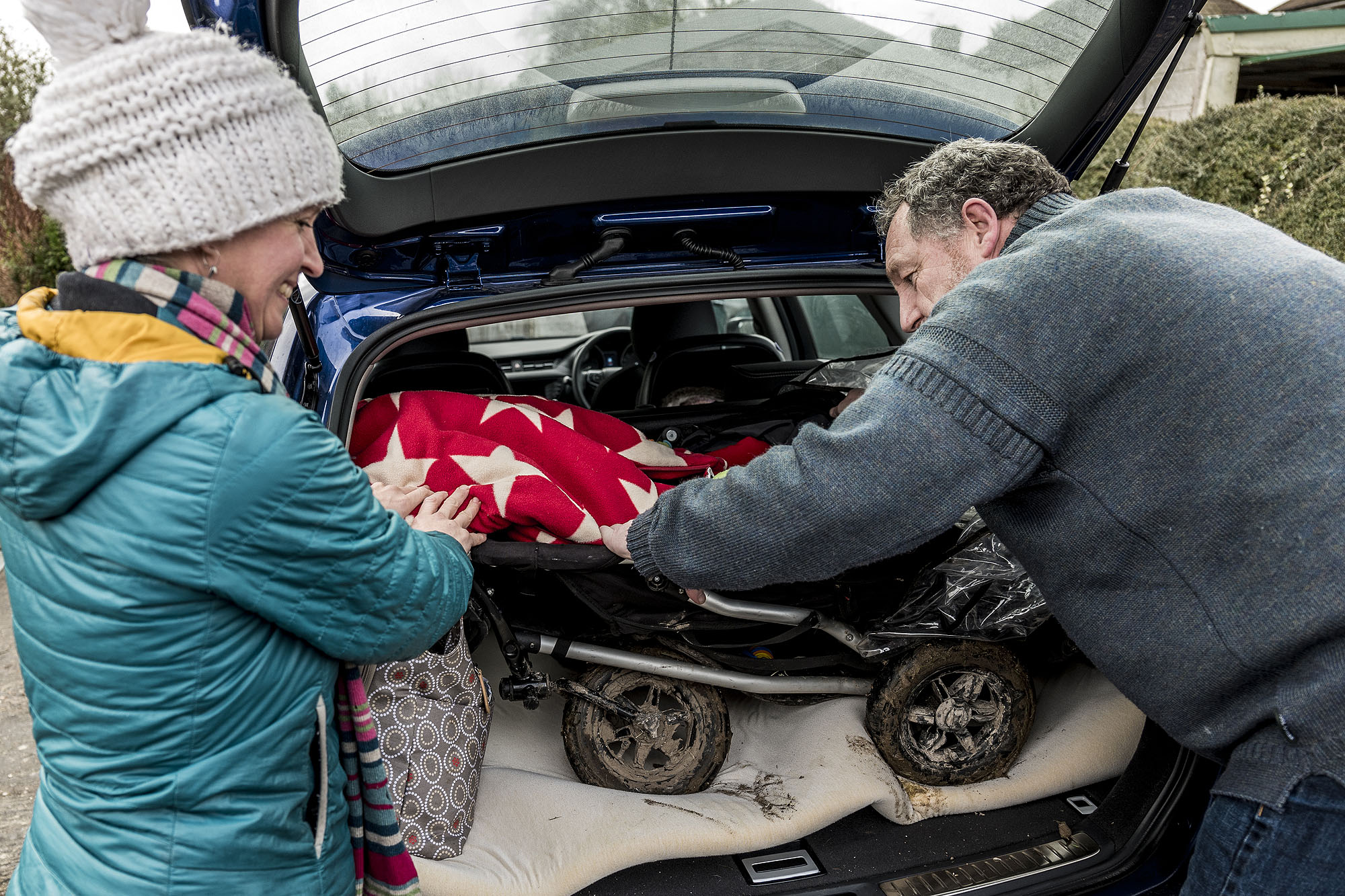 The pleasant drive along country lanes to Newhaven from Lewes took around twenty minutes – much less time than I'd spent packing for the trip, but we weren't rushing. De-bussing took a while too, but what a place to de-buss!
Newhaven breakwater is rather spectacular on a windy day – and there was plenty of that about. The sea smashed over the breakwater in volcanic fashion, and it was marvellous. Though the harbour is industrial it is not without beauty and all of this is best viewed from the Coastal Defence Battery atop the hill.
Find out more about Newhaven Fort here or scroll down for more.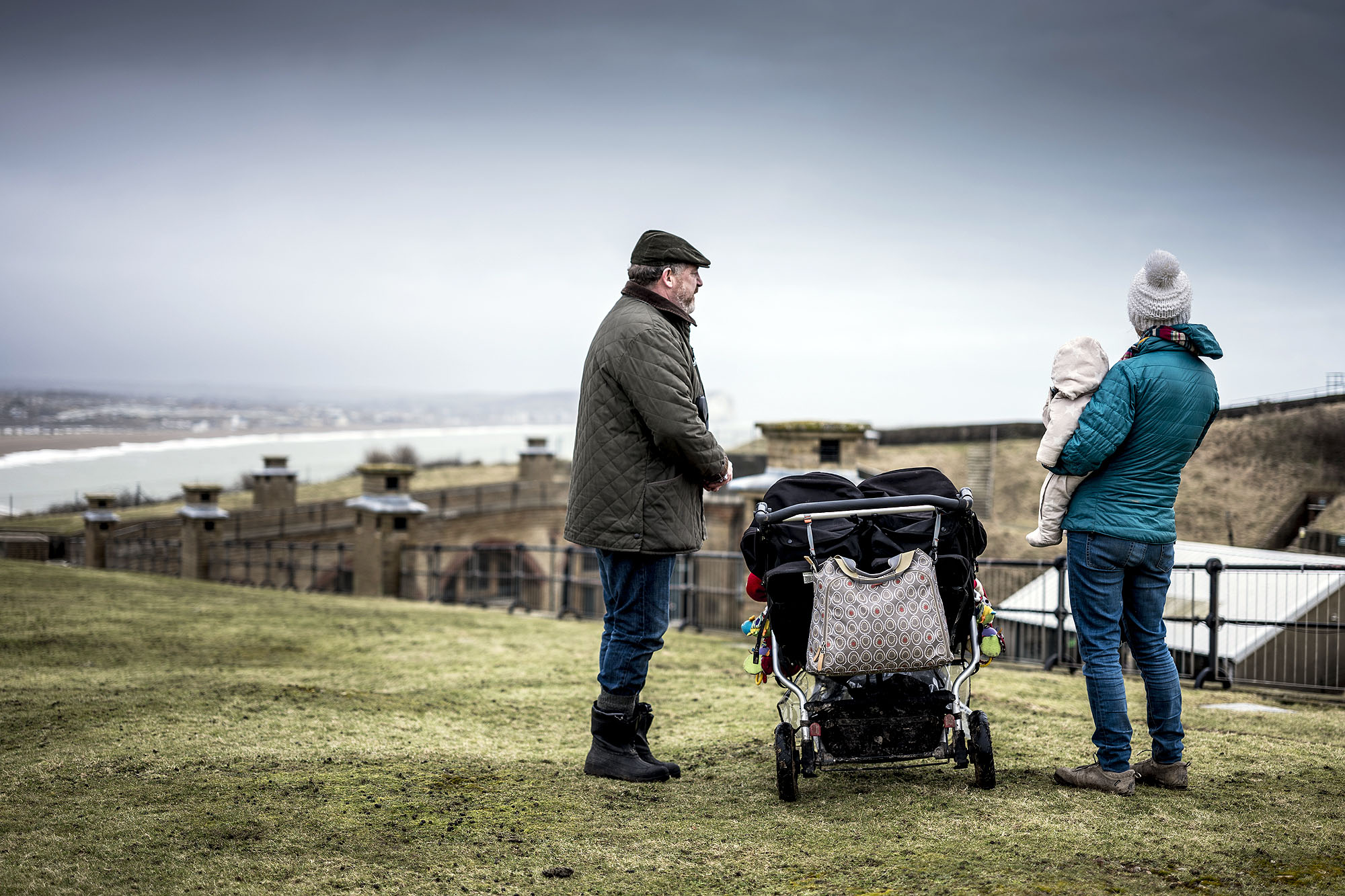 It's often the case that the military grab the best views. The authority for this derives from a "well, we've got guns and you haven't" approach. The Newhaven Battery overlooks one of the beaches earmarked for Operation Sealion, Hitler's planned invasion of Britain in the Second World War.
The trek up to the battery is easy enough and it is a real treat to visit. There's fascinating history here from the Napoleonic era to the Cold War with lots of places to look around and explore. Fitz loved it – there were rabbits to chase. They got away and laughed at him on his lead, but he could see the fear in their eyes. In all we spent two hours there, could well have spent more and still not have seen it all.
Newhaven also has a lifeboat. As former crewmates on London's Tower Lifeboat, Toni and I thought about a visit, but from the fort we saw it launch out on service. Probably just as well because very shortly after, our sense of time all awry, the babies and beagle made known their need for a feed. The grown-ups were hungry too. We found a dog and baby-friendly pub in Lewes and enjoyed our lunch at tea time. If you want to live by the clock don't have babies or beagles.
Newhaven Fort information
Newhaven Fort is located at postcode BN9 9DS. Adult entry costs £7.70 (including Gift Aid) in 2016, family tickets for two adults and up to three children are £23.10 (including Gift Aid).
It's open daily until to 6th November 2016 from 10am to 5pm (last entry 4pm).