The distinctive Japanese flavour of the Toyota Aygo has been given a fashion-focused spin for London Fashion Week.
Leading British design house The Rodnik Band has transformed an Aygo as part of its new Tokyo Dreams collection for London's autumn style celebration, with an all-over vinyl wrap inspired by Japanese pop culture.
Aygo is famous for its colourful customisable bodywork options and its 'Go Fun Yourself' character. The Rodnik Band, working with Immersive Cult, created a colourful pattern of Japanese flags, video game sprites and sushi dishes to suit the car.
The designs are taken directly from the Tokyo Dreams fashion collection Rodnik will be showing at London Fashion Week and at a launch event it is hosting with Love magazine in Mayfair on 22 September.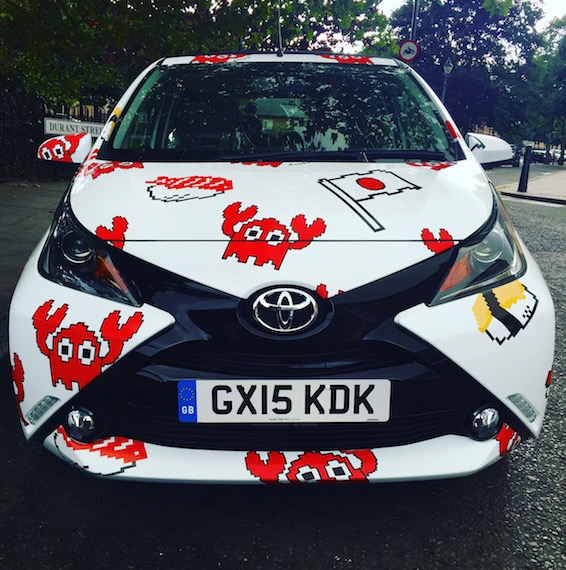 Designer Philip Colbert, creator of The Rodnik Band, said: "We wanted to take the concept of our Tokyo Dreams collection beyond the catwalk and on to the streets of London. The Toyota Aygo gives us an ideal way of doing this, a car that is every bit as colourful and fun as our designs."
Complete with x-wave electrically retractable canvas roof, the Tokyo Dreams Aygo will be ferrying famous fashion faces across London and will be featured as an exclusive 'accessory' in a series of photoshoots at some of the city's best-known landmarks.