Heavy September clouds did nothing to dampen the enthusiasm of Japanese car owners from around the UK, as they descended on Newark Showground last week for Japanese Auto Extravaganza 2015.
We joined the GT86 / BRZ Drivers' Club on their camping pitch and stand with our Ove Andersson rally tribute GT86.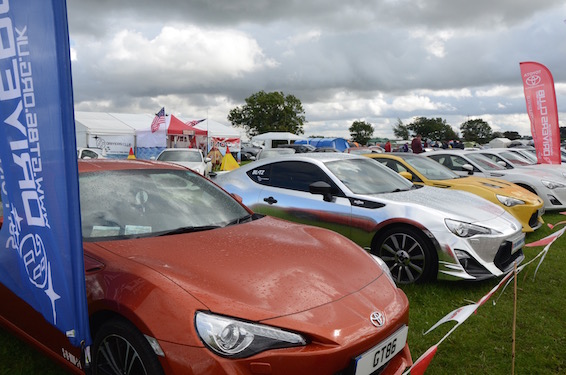 Every GT86 on the stand was slightly different to the next – a chrome TRD stood out along with club director Lauren Blighton's white AE86 and her 'matching' GT86.
"Even the red wheel nuts on the 80s car are a nod to the other," she explained. "There have been people from all over Europe attending and loads have been comparing notes with me about the cars which just shows their popularity among owners."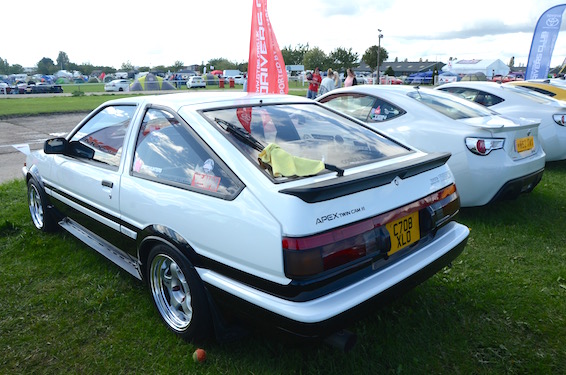 The show attracted several AE86 – a treat to have them all in one location, including Levin and Trueno models, each modified to reflect it's owner's taste. These two beautiful examples joined the GT86 stand and served to remind visitors of Toyota's recent heritage.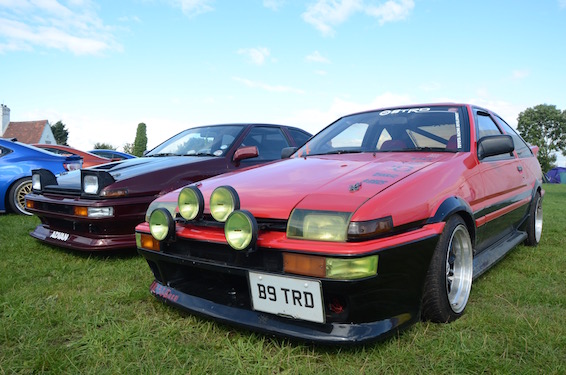 As well as Eighties icons, the Nineties were also well represented with the rare sight of four Toyota Sera in a row. These, along with the GT86, are proof that sometimes concept cars don't change all that much when it comes to production. We loved the well-kept condition of the interiors as well as the carefully selected Yaris T Sport alloy wheels on the grey metallic car.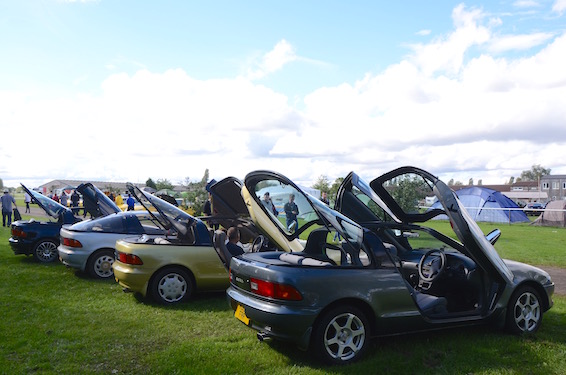 Adrian Smith from Fensport was also at the show, displaying his GT86 sprint racer. He told us: "It started life as a standard street car in 2012. We turned it around in just a few weeks, lightening it and adding a sequential gearbox after which it won its first race. All the sponsors are genuine suppliers for the car. Last year we converted it to widebody specification to increase downforce and allow for extra grip."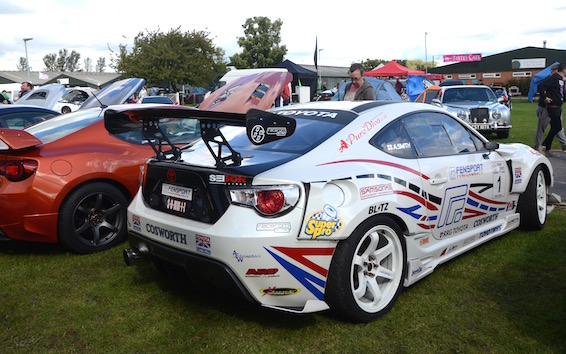 The MR2 Owners' Club had a large pitch to allow for their many cars and tents. With the weather so changeable, devoted owners of all makes and models spent much of the day having to open and close cabriolet and targa roofs as well as drying off their cars repeatedly to maintain their proud show and shine standards.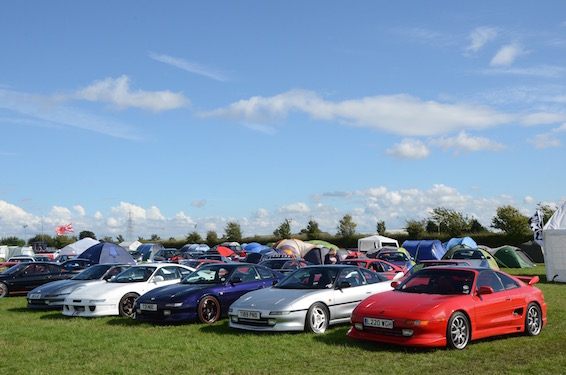 See more from JAE 2015 in our full gallery below. We enjoyed spotting so many rare and cherished Toyotas – perhaps yours is featured? Let us know your personal JAE 2015 highlights in the comments section or on Twitter at @ToyotaGB.
Find out more about our fleet of modified GT86 show cars.
If you liked this, you may also wish to explore the GT86 website.