Toyota Gazoo Racing's mighty DKR Hilux T1+ will be one of the motorsport stars of the 2022 Goodwood Festival of Speed. The Dakar-winning pick-up headlines a powerful line-up of Toyota models in action in the grounds of Goodwood House in Sussex from 23 to 26 June.
Itemised below, the collective has been brought together to demonstrate how Toyota Gazoo Racing's multi-championship-winning success in top-level race and rally competition is feeding directly into some of the world's most sought-after road cars and inspiring fans around the world.
2022 Goodwood Festival of Speed line-up: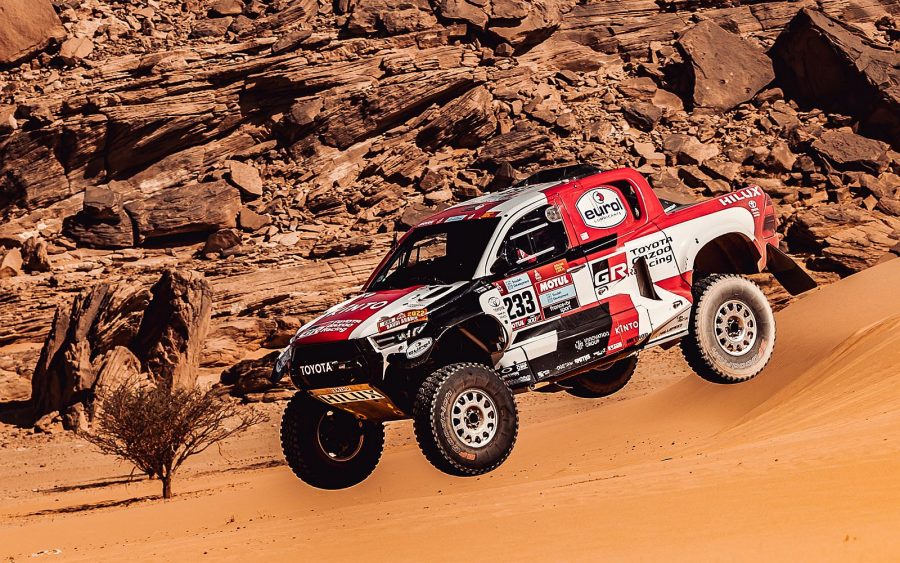 Toyota GR DKR Hilux T1+
The awesome Toyota GR DKR Hilux T1+ pick-up is set to appear for the first time in public since conquering the Arabian desert dunes to win this year's Dakar Rally. Based on the best-selling Hilux pick-up, it has undergone some significant changes to meet the demands of off-road competition.
The 3.4-litre twin-turbo V6 engine is taken directly from the new 300-series Land Cruiser (not available in the UK), and it is mid-mounted for optimum weight distribution. A 37-inch wheel and tyre combination and long-travel suspension is fitted to cope with covering rough terrain at high speed – a feature that double-Dakar champions Nasser Al-Attiyah and co-driver Mathieu Baumel will demonstrate to the crowds on Goodwood's Forest Stage.
New Toyota GR86
Toyota Gazoo Racing wanted to treat the Goodwood crowds to the first showing of its new Power of Three line-up, with the new GR86 coupe joining the new GR Supra with manual transmission and the universally acclaimed GR Yaris.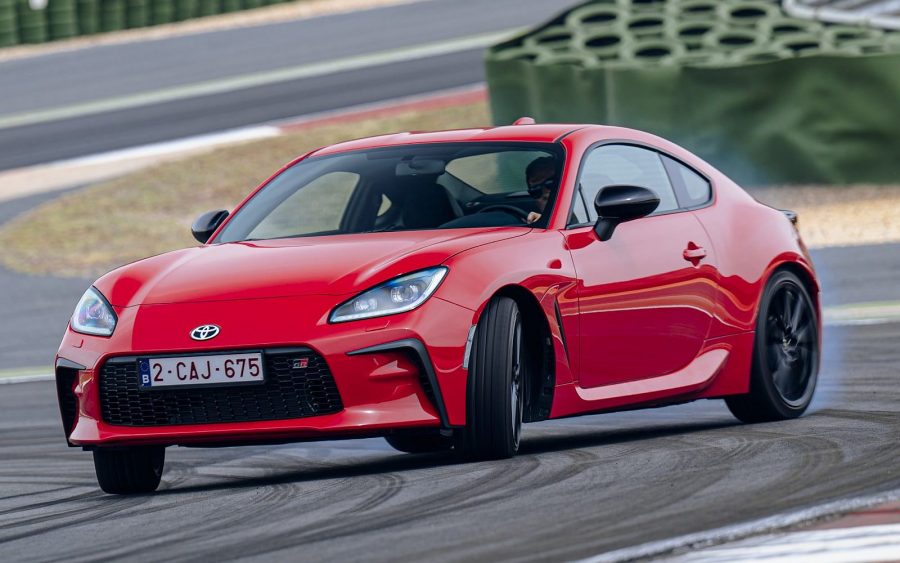 Having made its world dynamic debut at last year's Festival of Speed, the 2022 event coincides with the UK market launch of the GR86. Developed as the new entry point into the GR range, the all-new GR86 retains the classic front engine, rear-wheel drive configuration of the outgoing GT86 but with an engine displacement now increased to 2.4 litres to gain a significant increase in power and torque. Such is the excitement for the GR86 that the entire year's allocation of vehicles were sold within 90 minutes of the car going on sale.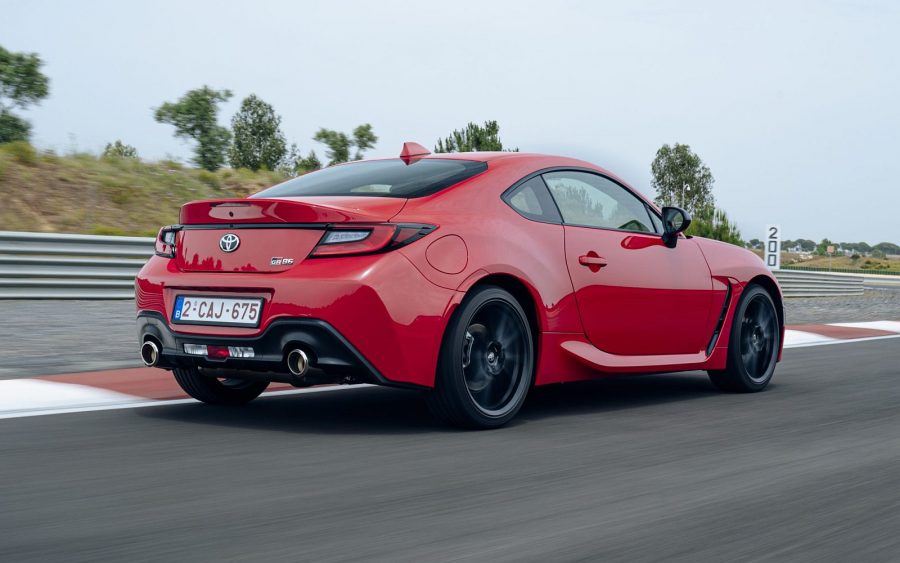 New Toyota GR Supra 3.0 with manual transmission
The Toyota GR Supra returns to the Festival of Speed, the scene of its public dynamic debut in 2018, to mark another first. This time it is the introduction of a new manual transmission – an option that was specifically designed for the GR Supra's 3.0-litre straight-six, and marks the direct result of Toyota engineers listening to the requests of enthusiasts for a manual cog-swapper. Its addition to the range means that we now offer all three of our global GR sports cars with manual transmission.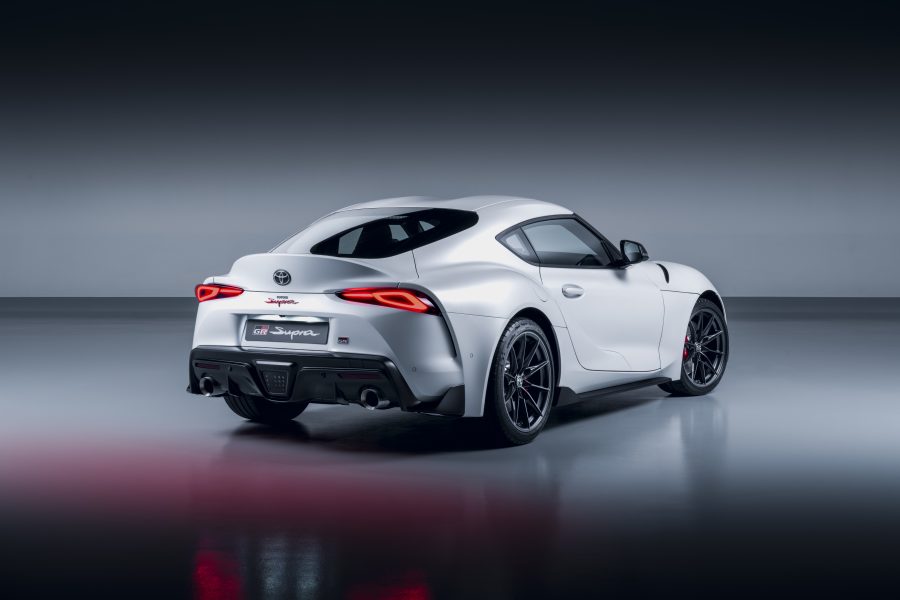 Toyota GR Yaris
Completing Toyota Gazoo Racing's Power of Three line-up is the GR Yaris, another model that has proved to be a sell-out success in the UK. Developed with the support of our World Rally Team, this bespoke, three-door interpretation of our European best-seller features a 257bhp turbocharged three-cylinder engine with GR Four all-wheel drive.
As well as displaying the production road model, Goodwood will also welcome a competition-specification version of the car (below) that's competing in the new Toyota Gazoo Racing Iberian Cup, a new one-make rally series that's taking place across Spain and Portugal. Its launch this year is another example of how Toyota Gazoo Racing is also supporting grassroots motorsport activities around the world.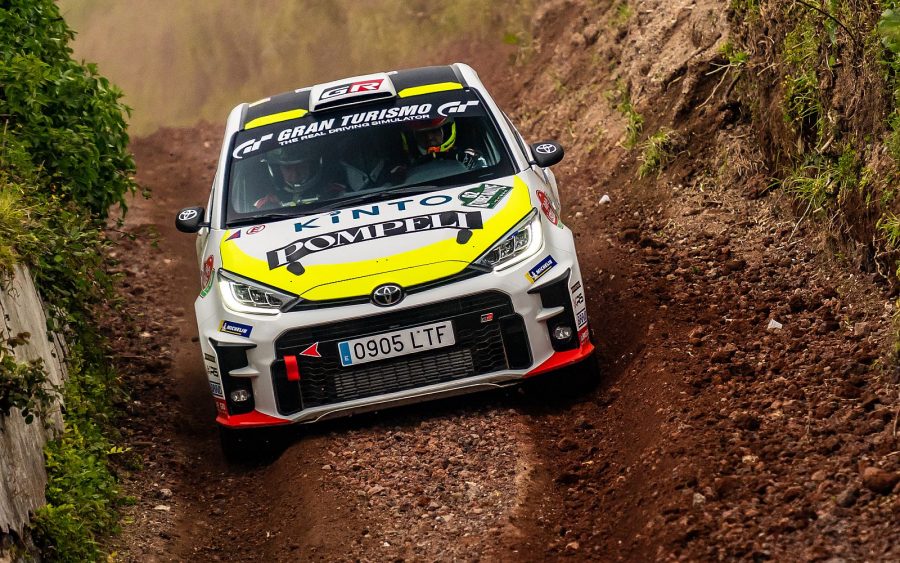 Toyota bZ4X
The bZ4X is our first all-new battery electric vehicle (BEV). It breaks new ground in launching the new Beyond Zero, or bZ, sub-brand of zero-emission models and in bringing genuine SUV off-road driving capability to the BEV market for the first time.
Its quality and performance are founded on our world-leading experience in electrified vehicle technology, a heritage that spans more than a quarter of a century. It is the first model to use the new eTNGA (Toyota New global Architecture) platform dedicated to electric vehicles and it pioneers the use of new technologies, including new-design electric eAxles, X-MODE with Grip Control all-wheel drive, and a battery unit that is integrated into the chassis, entirely beneath the vehicle floor.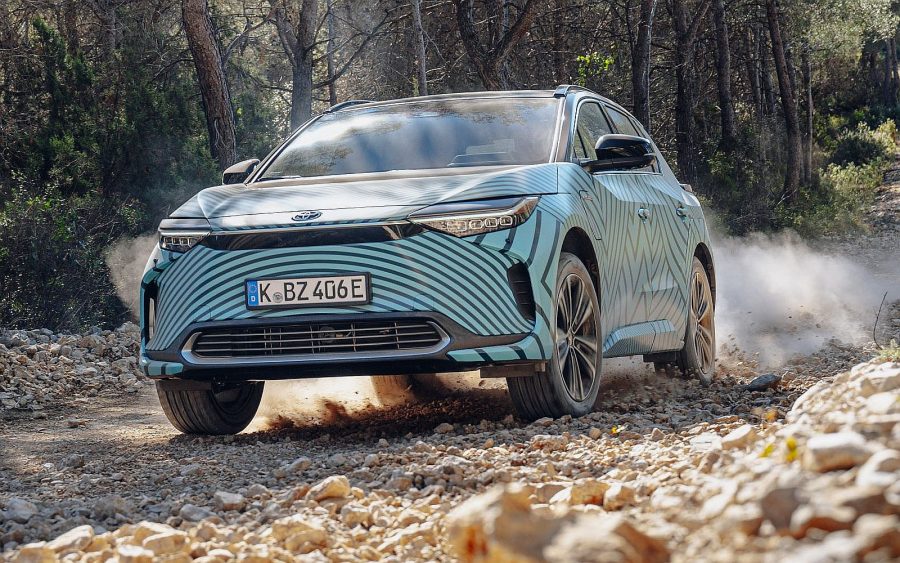 Who is Toyota bringing to the 2022 Goodwood Festival of Speed?
Principal members of Toyota Gazoo Racing will also be taking part in the Festival of Speed. Three-time Le Mans winner Kazuki Nakajima will be attending in his new role as vice chairman of Toyota Gazoo Racing Europe. He will be joined by fellow Le Mans-winner and World Endurance Championship team-mate Brendon Hartley. And blasting around the Forest Stage in the Dakar Hilux will be the multi-Dakar-winning duo of Nasser Al-Attiyah and Mathieu Baumel (below).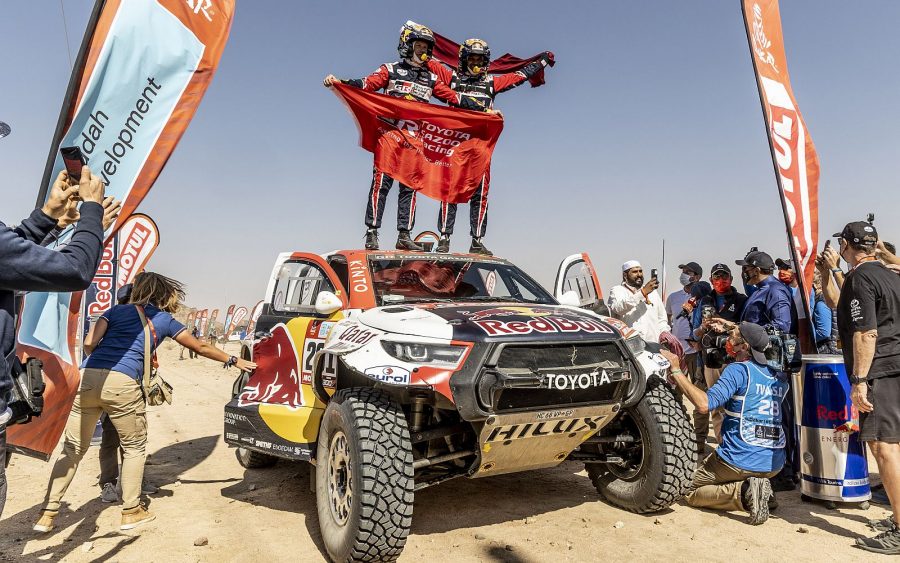 Learn more: Highlights from Toyota's previous years at the Goodwood Festival of Speed