Toyota Gazoo Racing has revealed its new Dakar Hilux prototype and the four-crew team that will take on the challenge of the 2022 Dakar Rally across the shifting sands of Saudi Arabia.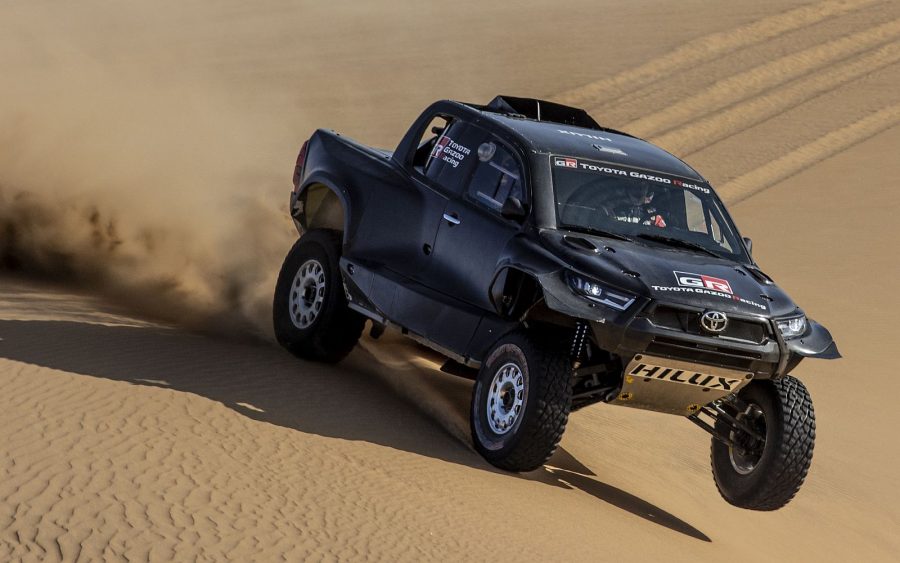 Built to conform to updated T1 category regulations, the new Toyota GR DKR Hilux T1+ prototype is currently undergoing testing in preparation for its official reveal later this year. At that time, the raw carbon fibre bodywork seen in these test images will be covered with Toyota Gazoo Racing's distinctive tri-colour livery.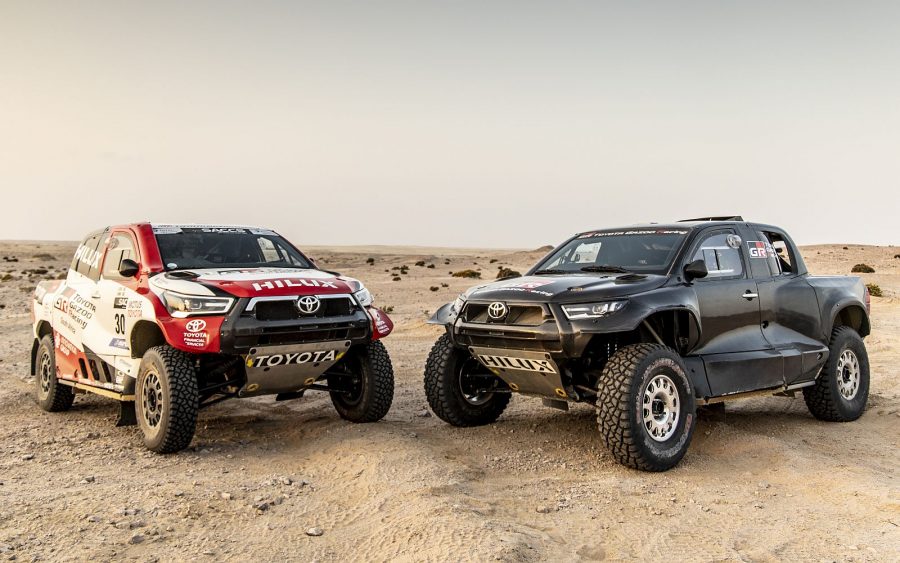 The new Toyota GR DKR Hilux T1+ shares a number of components with the existing Dakar Hilux that won the event in 2019. But in the kaizen spirit of constant improvement, the heavily revised machine now features bigger running gear: tyres that have increased from 32 to 37 inches, and tread that is now 320mm as opposed to 245mm wide. The new car also offers significantly greater suspension travel, extending the previous limit of 280mm to a more accommodating 350mm.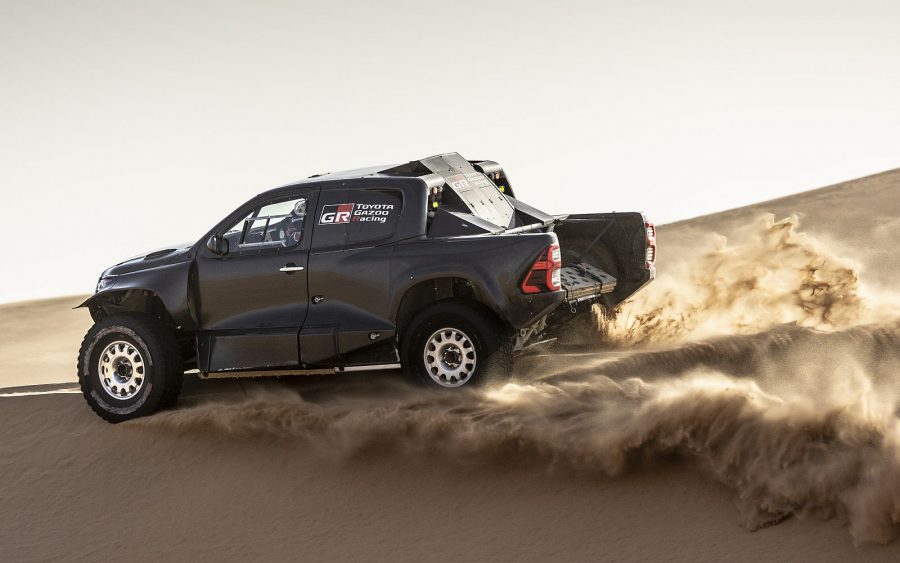 Mid-mounted between the two axles for optimum weight distribution, the new Toyota GR DKR Hilux T1+ is equipped with a race-prepared version of the 3.4-litre twin-turbo V6 petrol engine (V35A-FTS) found in the all-new 300-series Toyota Land Cruiser. In standard form this unit produces 415PS at 5,200rpm and 480 lb/ft torque from 2,000rpm. The power figures in race tune have not been released but they are said to be 'significantly higher'.
Who will be competing in the 2022 Dakar Rally?
The Toyota Gazoo Racing works team will be led by Nasser Al-Attiyah and navigator Mathieu Baumel. These experienced specialists finished second this year but are looking to secure their fourth Dakar victory in 2022.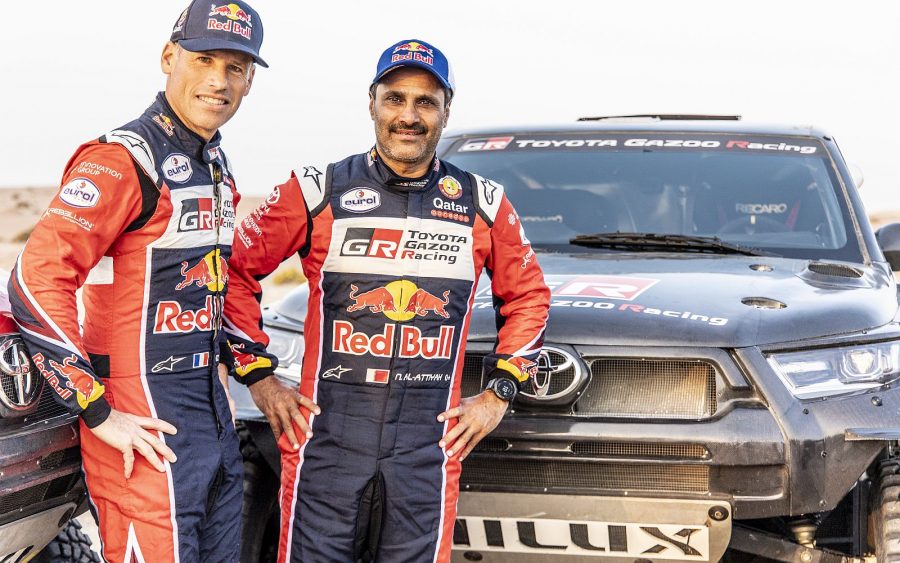 Felllow Dakar veteran Giniel de Villiers will be partnered with navigator Dennis Murphy, while up-and-coming talent Henk Lategan and Brett Cummings will return for their second Dakar after drawing global attention in 2021.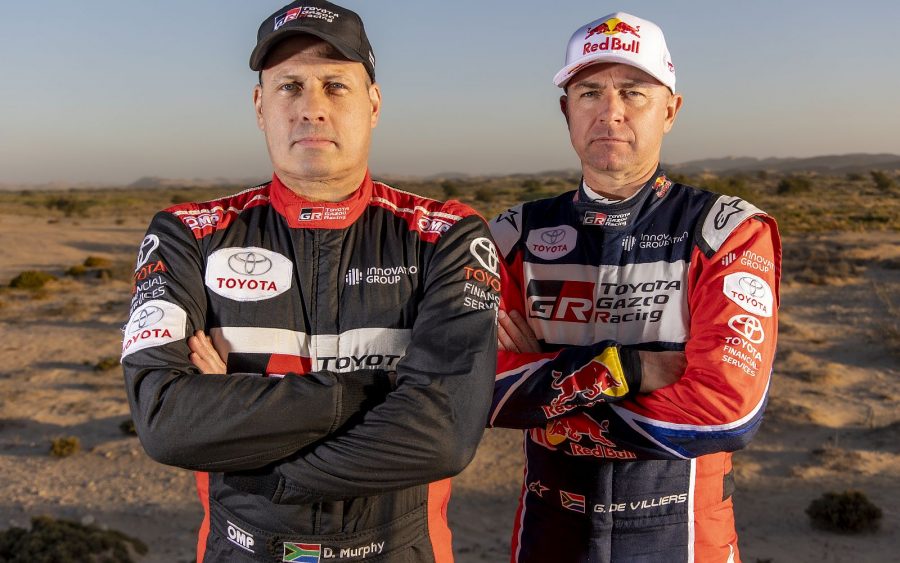 Shameer Variawa will join forces with navigator Danie Stassen to complete the four-car team. Though a new pairing in this event, both are highly experienced in cross-country races and should find it easy to gel together in the car.
What is Dakar's T1 category?
T1 is the most common vehicle type in the Dakar Rally and represents the fastest and most impressive type of car within the field. It refers to a prototype that is built on a tubular chassis and that meets FIA technical and safety standards.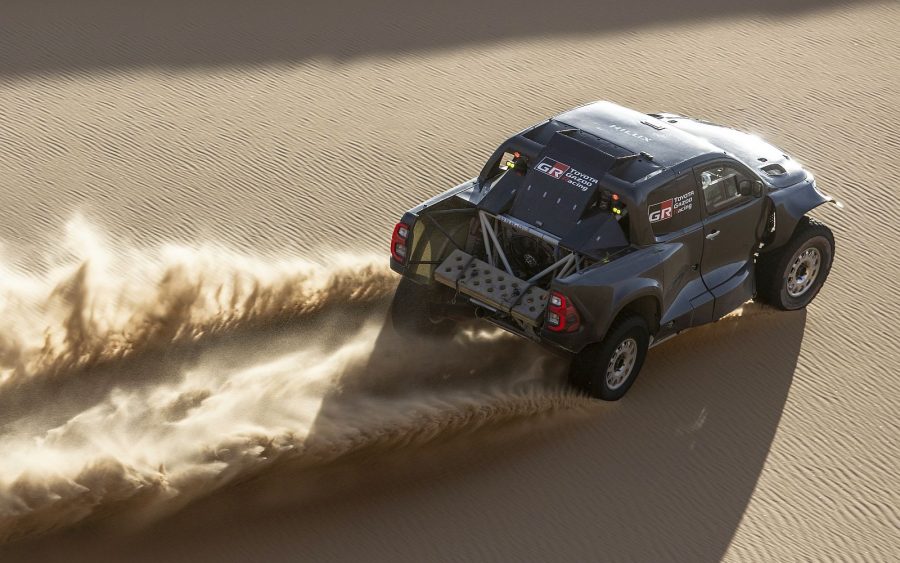 The bodywork usually emulates the profile of a production vehicle — in Toyota's case the Hilux pick-up — but is fabricated from either fibreglass or carbon fibre. Meanwhile, the drivetrain of a T1 competitor can be either two- or four-wheel drive and equipped with either a petrol or diesel engine.
Where will the 2022 Dakar Rally be held?
For the third successive year, the 2022 Dakar Rally will be held in the Saudi Arabian desert. The event will commence on 2 January in the northern city of Ha'il before heading south to the Empty Quarter. The rest day will be hosted in the Saudi capital Riyadh on 8 January, after which the race will head south-west to the finish in Jeddah on 14 January.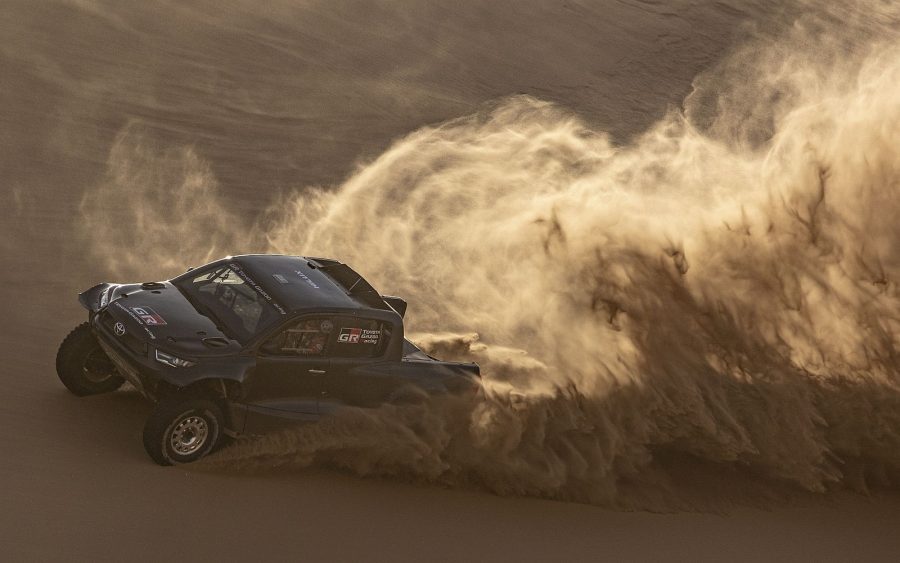 The final route is yet to be announced but it is expected to consist of terrain similar to that encountered in 2020 and 2021.