If you happen to find yourself visiting Bristol's Cabot Circus Shopping Centre, which is open now that lockdown restrictions are easing, keep an eye out for a large, colourful piece of Toyota C-HR artwork.
The mural, which is part of an ongoing Toyota C-HR advertising campaign, was created by the Global Street Art Agency to a brief by Toyota GB's marketing team.
Learn more about the Toyota C-HR by clicking here.
Four artists were responsible for creating the Toyota C-HR artwork. They worked for four nights during the hours when the shopping centre was closed to the public.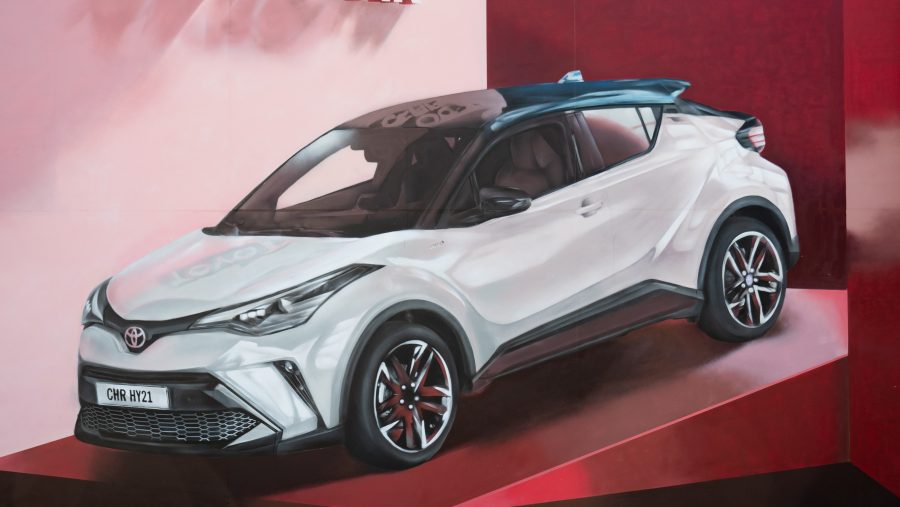 The Toyota C-HR artwork was created entirely with spray paint, but the artists used tools such as stencils, tape and a wide array of caps [which control the spray of the paint in different ways] to get the right effects.
Check out this wild metallic purple modified Toyota C-HR
Working at night posed an additional challenge in terms of being able to determine the right colours and in creating the 3D design, ensuring the angles and perspective would all look correct in broad daylight. Additionally, the colder weather at night affected the handling of the spray cans, which is an important consideration for talented street artists.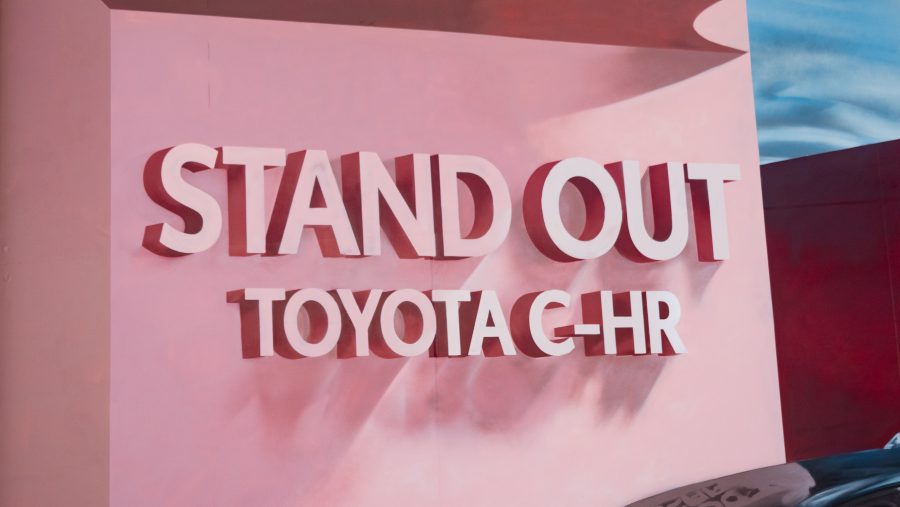 The other key challenge was the pace at which the artwork progressed from an idea to final approved artwork and then to a finish painted piece, all of which happened in just a few weeks.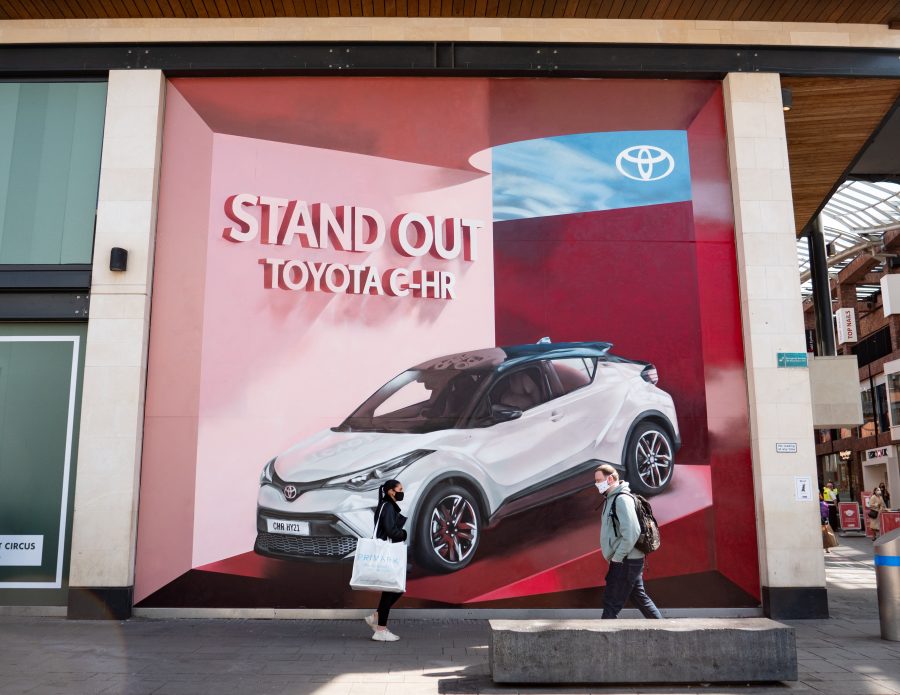 The initial concept was drawn up as a CAD 3D render by the Global Street Art Agency. The artists then used swatches to colour match the design to the spray paint colours. The outlines of the mural were sketched on vinyl. The sketch was then block-filled with colour. Then the block-filled elements were refined to create more defined features to detail such as the car headlights, wheel rims and chassis.
If you live in the Bristol area and want to see the Toyota C-HR artwork in person, you'll have to be quick because the mural will disappear in mid-May. Head to the Penn Street/Horsefair entrance to Cabot Circus – you can't miss it!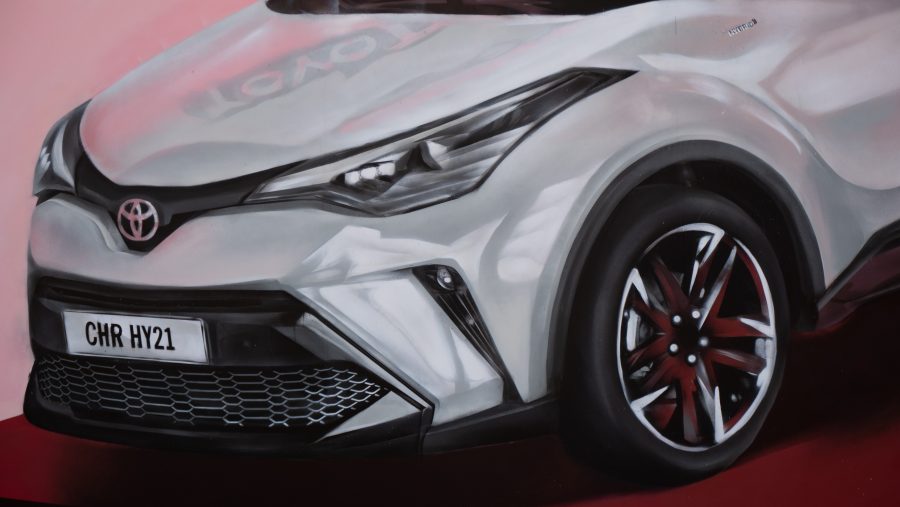 What is your opinion of this Toyota C-HR artwork? Let us know in the comments section below.
All information is correct at the time of publishing