The 2018 World Rally Championship begins next week with Rallye Monte-Carlo, marking the second full season of Toyota's campaign to make ever-better cars through participation in top-level motorsport.
The Toyota Gazoo Racing World Rally Team is led by four-time world rally champion Tommi Mäkinen and managed on a day-to-day basis by sporting director Kaj Lindström. But which individuals are out there in front of the cameras, battling it out at the sharp edge of Toyota's 2018 WRC challenge?
Let's meet the three-car team and hear what the drivers are expecting ahead of the new 13-event season.
Who are the 2018 Toyota Yaris WRC race crews?

Jari-Matti Latvala, driver (above left): "We have a very good team for 2018 – all of us managed to win an event last season, so I think speed-wise we should be strong.
"My target is to try and get as many podiums as possible. When your driving ambitions are at this level and everybody want to get the podiums, I think it will be good for the team and for the manufacturers' championship."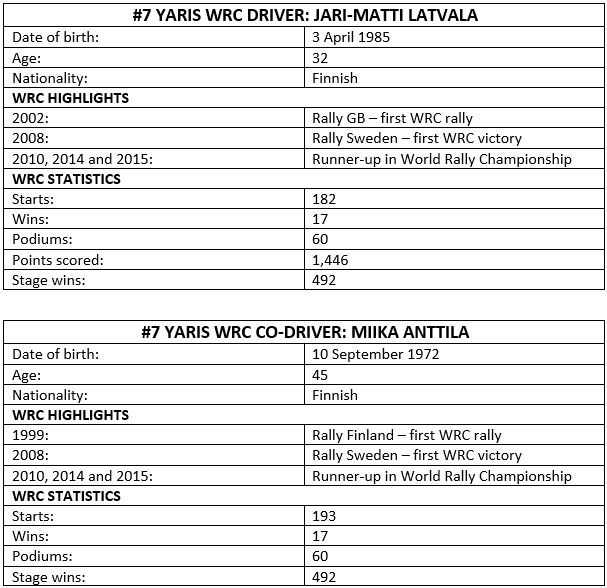 Ott Tänak, driver (above left): "There is a lot of excitement. It's something new for me to come in to a new team, but this family has made me feel welcome. So far all the testing has gone smoothly and we've learned a lot in a very short time. Obviously, my target is to win the championship, which is the same for the rest of the team, so I think we will have a good match.
"My first drive of the Yaris WRC was interesting as its behaviour was quite different [to my previous car]. There were a lot of positives and I just need to learn the car and the way to use it, but it looks to be strong."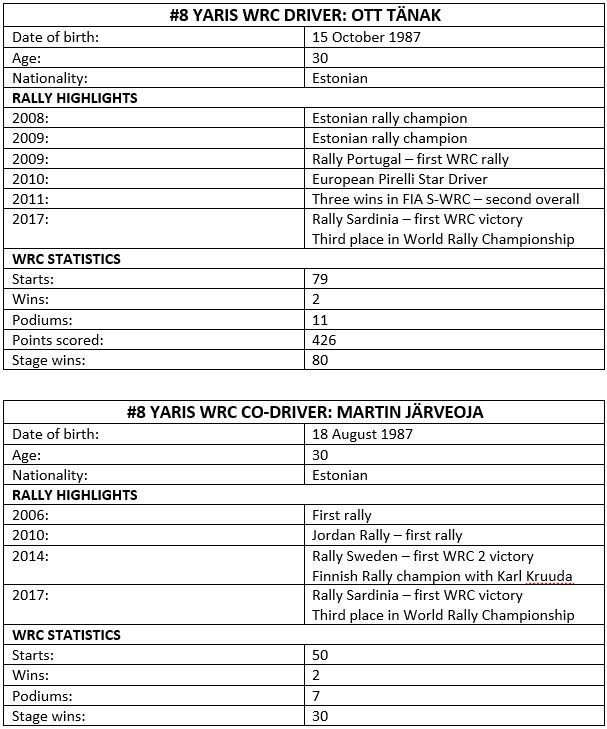 Esapekka Lappi, driver (above left): "This year will be interesting, for sure. I've never done a full season, so it needs a different approach from me. It's not so much about each race; it's about the whole package.
"I feel pretty comfortable, actually, as I already know the team from last year. Everything is set but we'll still be fine-tuning the car and ourselves and the team."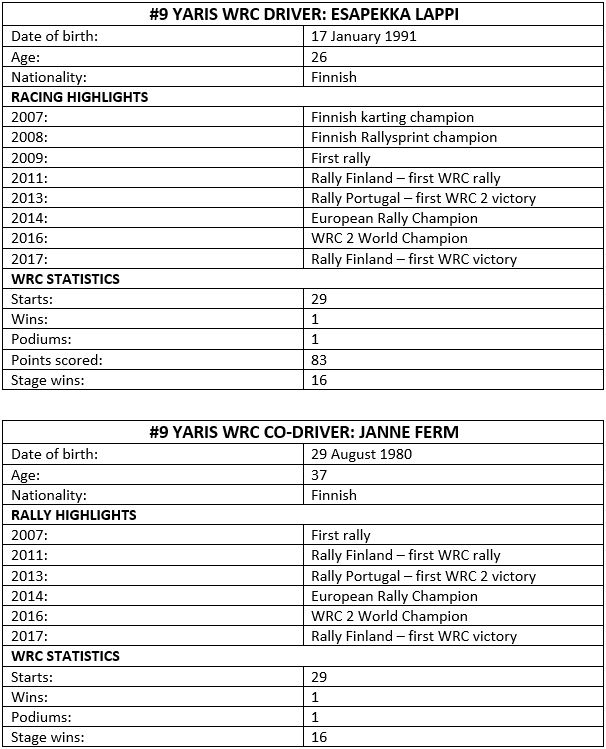 And what do we know about the car?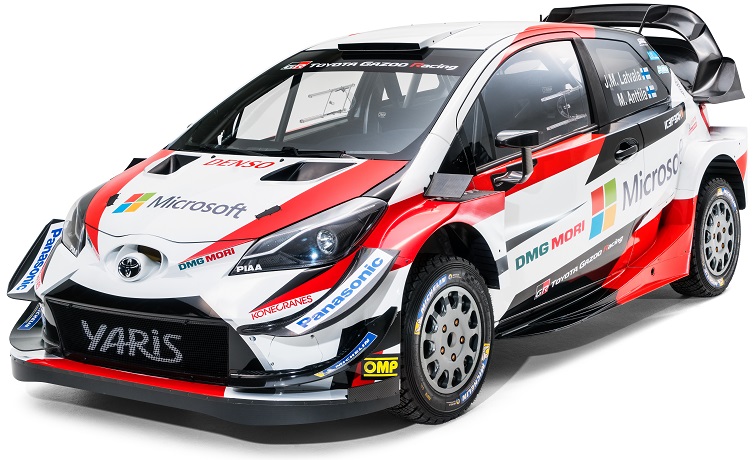 Full specifications of the 2018 Toyota Yaris WRC were revealed during the launch at the Autosport International show. From a visual perspective, the modifications primarily focus on front-end aerodynamic enhancements, consisting of new upper canards on the corners of the bumper plus additional flaps and vents at the top of the wing. A wider radiator grille is also employed to assist radiator cooling.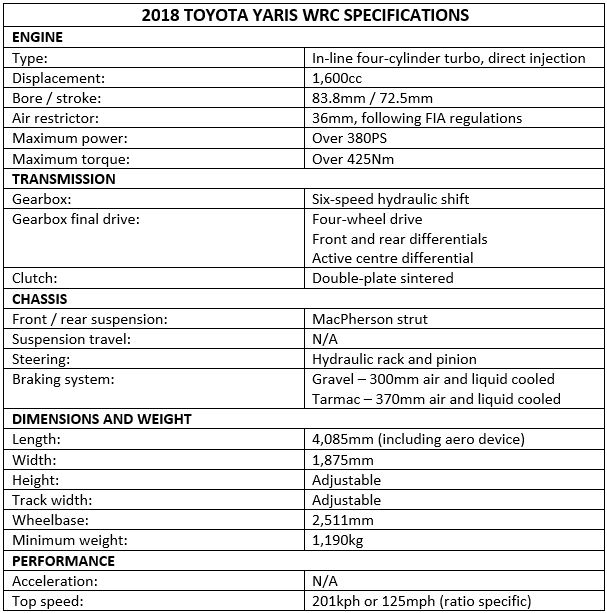 The 2018 World Rally Championship begins on 25 January with Rallye Monte-Carlo. Look out for pre-event reviews and full race coverage on this blog.