Each generation of the Toyota Prius has benefited from the latest advancements in hybrid technology, credentials that deliver the kind of efficient, environmental performance that appeals to the head.
Learn more: History of the Toyota Prius
The new fourth-generation Prius continues this tradition, but it also takes aim at the fun-seeking enthusiast by embracing qualities that appeal to the heart. It realises these qualities through three pillar-like attributes, the first of which relates to the Toyota New Global Architecture (TNGA) platform.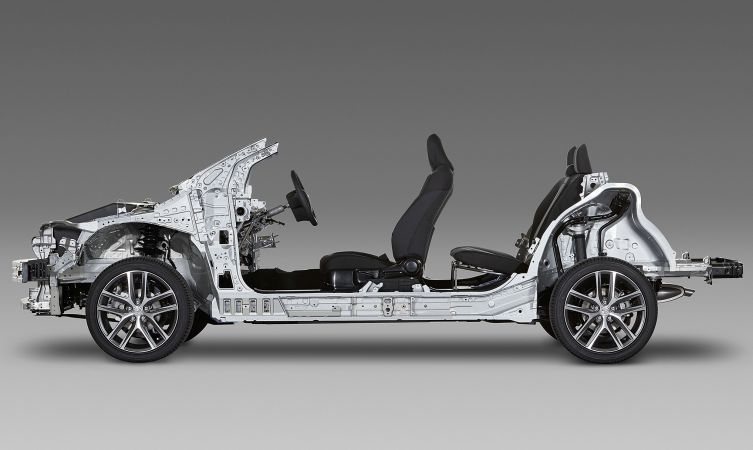 Prius: Toyota's first TNGA platform
The new Toyota Prius is the first model to be based on the Toyota New Global Architecture platform. Its specific version, known as GA-C, will be shared with forthcoming models and joined by further variations to suit applications from compact sports cars to SUVs.
This modular platform plays a defining role in the car's essential fun-to-drive quality, offering a lower centre of gravity, precise and responsive handling, and an engaging driving position. What's more, extensive use of high-strength steel and additional reinforcements means the body is 60 per cent more rigid than before.
The quality of the chassis has a direct bearing on handling, because body control is not reliant on firmer suspension settings, which can compromise ride and comfort. Further suspension enhancement can be seen in the revised caster angle of the MacPherson front struts for more direct response and the adoption of double wishbone rear suspension (see image below), which produces one-third the level of shock when driving on uneven roads.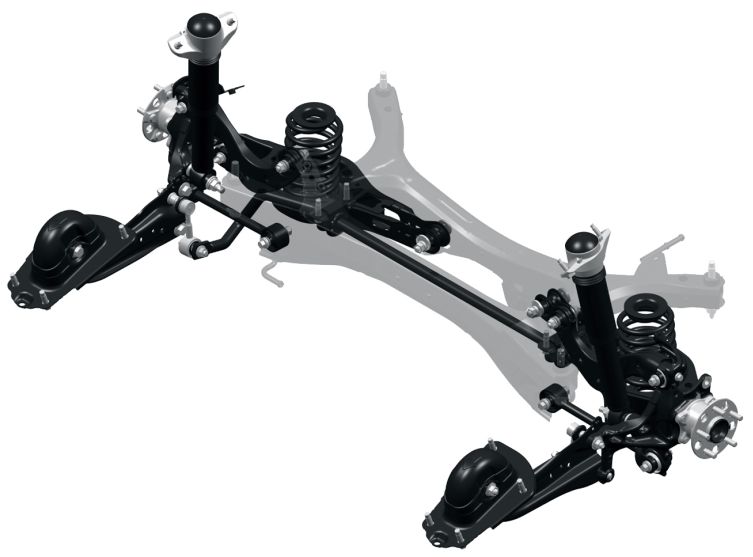 On winding roads, new Prius holds to the driver's intended line and there is outstanding straight-line stability when driving at speed. In fact, the chassis is able to fully harness the more responsive character of the new full hybrid system.
TNGA and improved vehicle packaging
A particular advantage of TNGA is the way it defines the position of key components, simplifying the overall design but without detracting from the styling qualities that give each vehicle its individual character and appeal.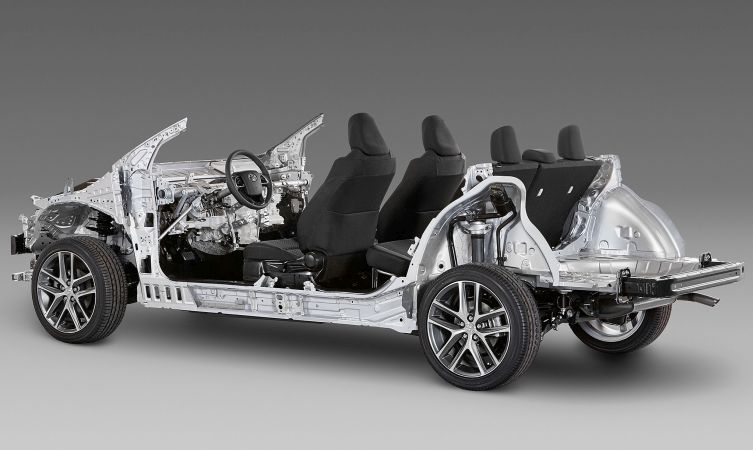 For example, driving components such as the pedals, steering column and driver's seat now conform to one of five different but ergonomically ideal layouts according to vehicle type and platform. Refinements can still be made in the angles of these components but time no longer has to be wasted fine-tuning the origination points for individual models.
TNGA also brings a new approach to the layout of the engine compartment, focusing on placing components lower down within the chassis and organised in a clean and tidy manner. This improved packaging results in a more attractive bonnet line, which, in turn, improves safety by giving the driver a clearer forward view.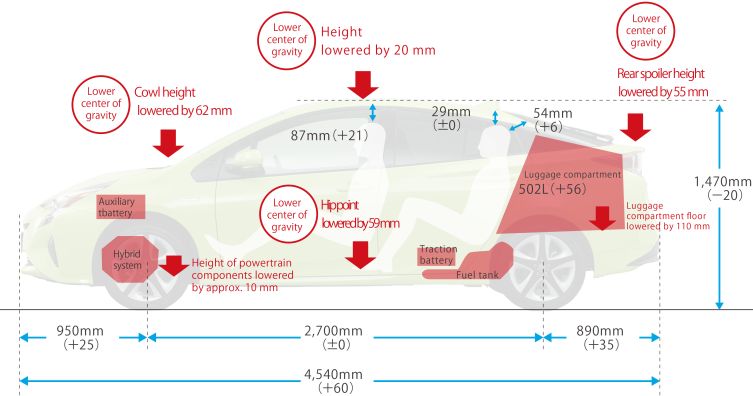 TNGA and improved safety performance
The new TNGA platform is designed to meet the exacting standards of independent crash testing programmes worldwide and provide the highest levels of active and preventative safety through the functions and systems of Toyota Safety Sense.