Yorkshire Vet Peter Wright has been a veterinary surgeon for nearly 40 years, time spent almost entirely in his home market town of Thirsk, nestled between the North Yorkshire Moors and Yorkshire Dales National Parks.
In the early years of his career, he was privileged to work for Alf Wight, better known as the best-selling author James Herriot. His guidance and expertise provided Peter with the attributes needed to ultimately run the world-famous practice, now based at Skeldale Veterinary Centre. Its name references the fictitious Skeldale House featured in Herriot's All Creatures Great and Small novels and TV series.
In 2014, Peter was approached by Daisybeck Studios, a small TV production company based in Leeds, who were commissioned by Channel 5 to make a documentary series based on life as a country Yorkshire vet. The Yorkshire Vet was born, a series which has so far spanned six years and more than 100 episodes, regularly attracting two million viewers.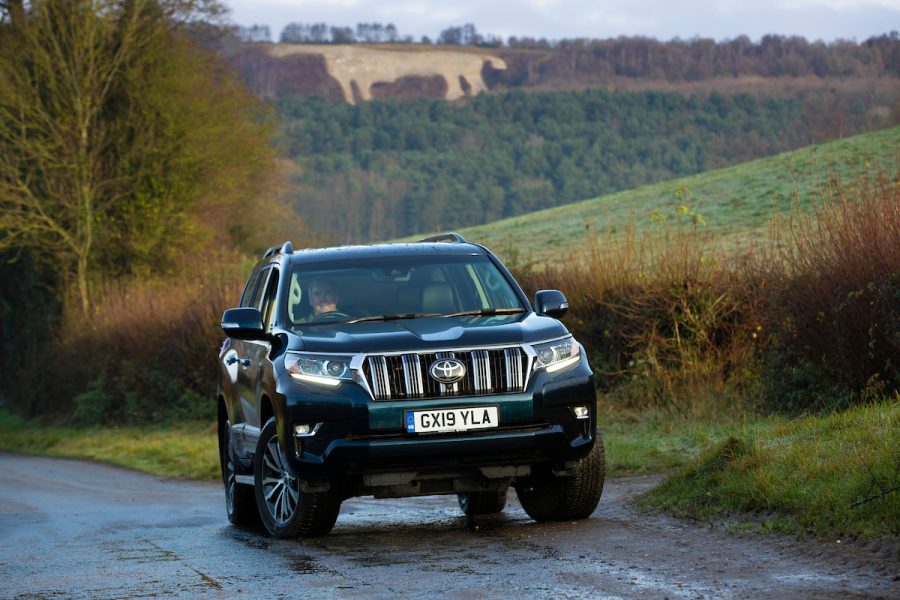 Peter has been driving a Toyota Land Cruiser Invincible for the last few months, using it to reach clients across Yorkshire, often having to reach remote locations, off-road in treacherous conditions. Toyota caught up with Peter to find out more about his life and his experience of the Land Cruiser:
TGB: What was it like growing up in Thirkleby in the 1960s?
Peter: "I grew up in a very small, tight knit village community a few miles south of Thirsk. My father was a farm manager and I spent many hours playing and befriending animals, a passion that has stayed with me to the present day. My life was shaped by the outdoors and nature. Together with my school and village friends, we embraced all that the countryside had to offer; it was a far cry from the digital and computer game-led culture of today."
A lot may have changed since the 1960s; what is that one thing you wish could have stayed the same?
"I am very saddened that social media does not live up to its name. I call it anti-social media. What a waste of time. People rarely interact in conversation and the banter between individuals and groups is dramatically reduced. I recently saw two young ladies having purchased a glass of wine each in a pub, sat down opposite each other, they both pulled out their mobile phones and they didn't utter a single word to each other the whole visit. How sad."
What do you think is the hardest part about being a vet?
"It is harder being a vet nowadays then it was when I qualified in the 1980s because client expectation is much higher. I think this is mainly down to massive advances in human medicine and the vast amount of information available online. My old boss James Herriot used to say: "Peter you can only do your best." This is something I have always tried to do for my clients and patients throughout my career."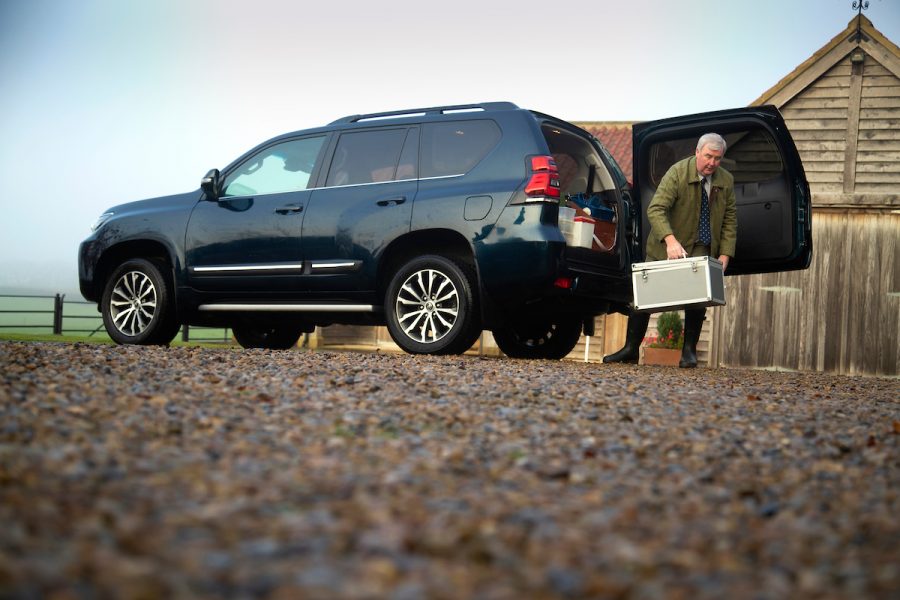 The Yorkshire Vet has proved hugely popular. How does the show handle the harsh realities of rural life?
Firstly, there are certainly aspects of our work as veterinary surgeons that are not for the squeamish. Secondly, the animal and natural world, although beautiful, can be quite ruthless and unforgiving. On The Yorkshire Vet we have to strike a balance, because if the programme is too sanitised and "fluffy" it does not reflect our life as vets. I think Daisybeck have got the right balance in this respect, which is reflected in the viewing numbers tuning in weekly to watch the programme.
What's been your fondest memory of working on the TV series?
There have been many memories to treasure, but I think the highlight has got to be receiving the Royal Television Society Yorkshire award for best documentary series in 2019 and then again in 2020. Standing there receiving the award at the ceremony in Leeds on behalf of Daisybeck Studios was a very proud and surreal moment for a country vet.
Have you driven a Toyota before? Why did you choose the Land Cruiser?
"Before the Land Cruiser I had driven a Toyota Yaris and found it to be surprisingly responsive for a small car, with very positive handling and a very comfortable ride. Sadly, having lots of equipment to carry to farms, a greater load carrying capacity was required. The Land Cruiser fits the bill perfectly for many reasons."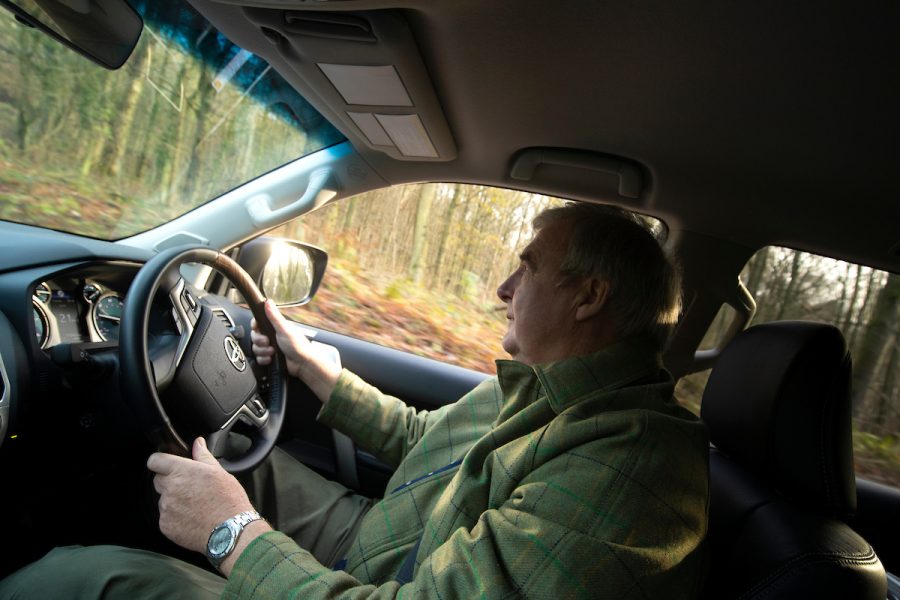 "My work means I need to have a reliable, robust vehicle that will get me to farms in the roughest of weather and driving conditions. The Land Cruiser has lived up to expectations as a solid, reliable, surprisingly comfortable 'go anywhere vehicle', wherever my work takes me."
What is the Land Cruiser like to drive? There's a lot of technology packed in there – did you find it easy to master?
"When you sit behind the wheel of a Land Cruiser you are very aware of the solid, no nonsense purposeful vehicle you are driving. It certainly is not one of those SUVs that has been designed for just travelling to the supermarket or on a school run! When towing a substantially loaded trailer, even on a steep downhill road, the Land Cruiser is not the sort of vehicle to be pushed around. Whatever the terrain you are on, you are aware of its safety, sure-footedness and solidness. It is also packed with many easy to use gadgets and driving aids. Even for a digitally inhibited individual such as me, the technology is straightforward to master."
What inspired you to make your literary debut with your book, The Yorkshire Vet: In the Footsteps of Herriot?
I think it is fair to say I possess very few artistic skills! Nevertheless, I was approached by Mirror Group Publishing in 2018 who asked if I would consider writing a book. With the very limited free time I have, this seemed a daunting prospect. However, I have rarely shirked a challenge. The material I had, growing up around Thirsk, working for James Herriot and all my other exploits as a vet provided me with a wealth of material.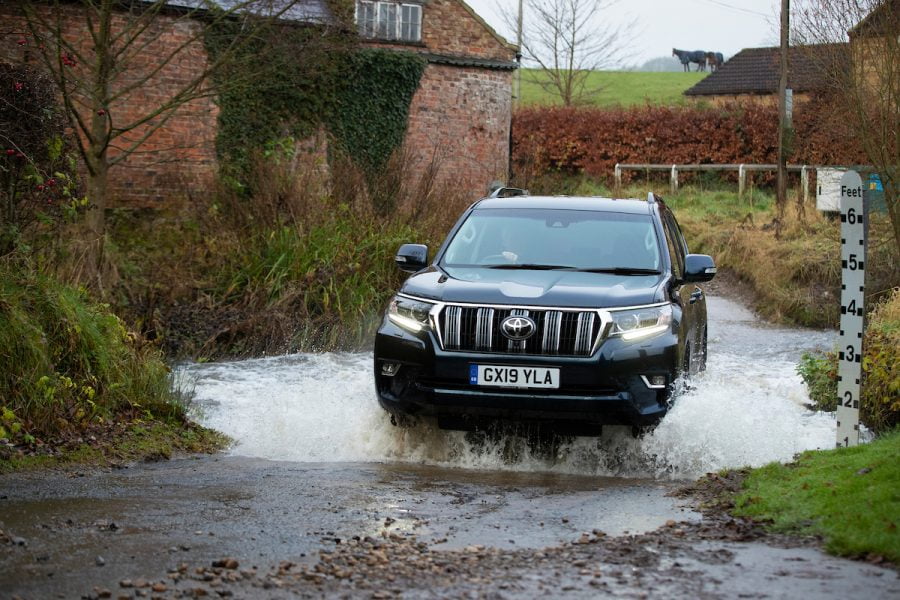 Has the Land Cruiser's off-road capability ever got you out of tricky situations?
"Travelling on country lanes in the heart of the North York Moors in inclement weather can be challenging. Sometimes we are dealing with life and death situations, where waiting for better travelling conditions is not an option. The Land Cruiser's solidness and ground clearance, combined with its excellent handling capabilities, give me the confidence to tackle most adverse weather conditions. To sum up, if the Land Cruiser cannot get me to a farm in these circumstances, nothing can!"
Can you share any highlights of your experience with the Land Cruiser, with us?
"Yorkshire farmers are hard to impress but appearing on a farm in a Land Cruiser has generated a lot of interest. Farmers anywhere are impressed by solid, reliable go anywhere no-nonsense vehicles and I know from the comments my clients make, the Land Cruiser is met with respect and approval. I did smile on travelling to one farm in treacherous weather and driving conditions with a film crew following on in another make of vehicle. The crew failed to appear to film the on-farm emergency I was attending, because they had gone off the road and become stuck in a ditch. The moral is: get yourselves a Toyota Land Cruiser."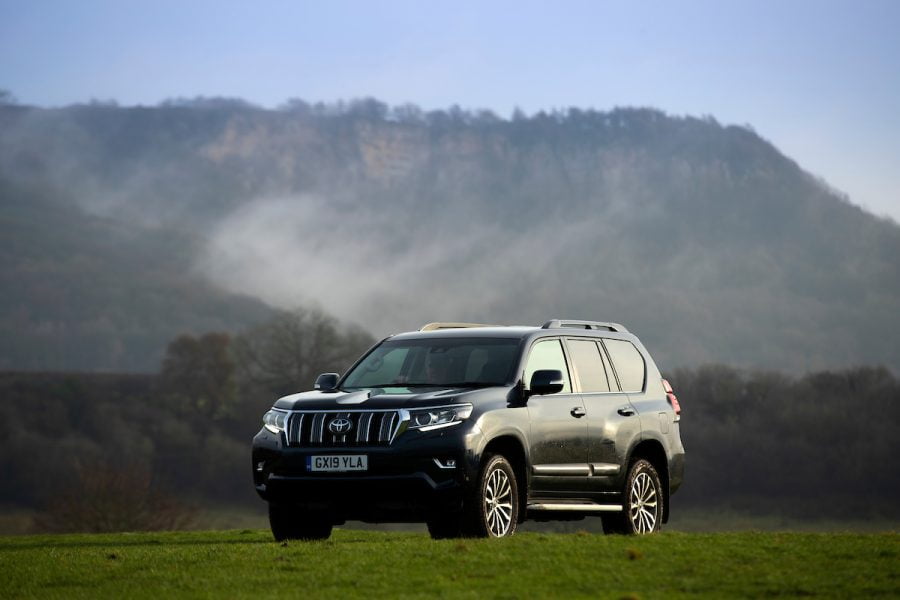 Have you been able to drive the Land Cruiser on any really tough terrain and if so, what was it like?
The Land Cruiser handled it as if the field was a main road, so smooth and responsive.
"I have always been very precious about my vehicles and despite working on farms, often in muddy and dirty conditions, I like to think I have always looked after them well. I recently had to visit a ewe giving birth in a field and time was critical, so I drove across the fields to get there. The Land Cruiser handled it as if the field was a main road, so smooth and responsive; the ewe and baby lamb are thriving."
Where would you love to take the Land Cruiser for a trip? Do you have a pet you'd take along?
"We have visited many places in the world and noted Land Cruisers in use in many locations where robustness, reliability and good ground clearance is essential. It is fair to say I really need to explore more countryside on my own doorstep and in the near future. I would like to visit the more remote areas of Scotland which has some of the most ruggedly beautiful terrain in the UK."
What's next for you and the Land Cruiser – have you any special trips planned as lockdown eases?
Apart from a trip to Scotland I have no trips planned in the near future as lockdown eases. I will continue to be working and testing the Land Cruiser's capabilities visiting remote farms. As the saying goes, "there is no rest for the wicked!"