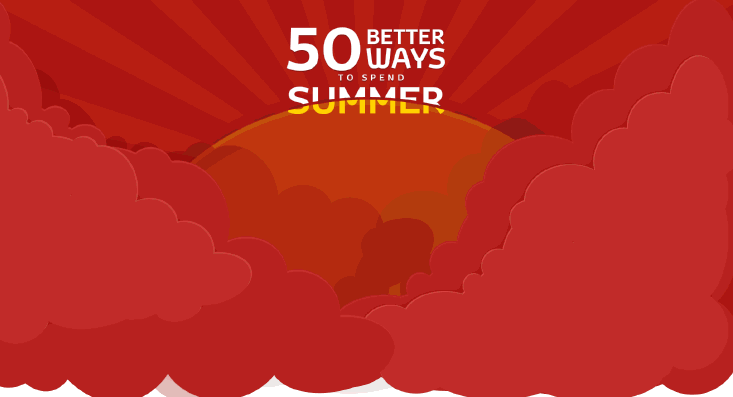 Here at Toyota, we are always looking for a better way. And with long summer afternoons, warm weather and holidays just around the corner, we want to create the ultimate guide to getting away from it all…
We are looking for the 50 best ways to spend summer in the UK – and we want your help to identify them.
In return, we promise to make the best three ideas a reality, sending some of you on an all expenses paid trip.
What's more, we will publish the best ideas in a list that's sure to give anyone planning days out new inspiration. We will choose one idea every month between June and August.
And as long as your break celebrates what's on offer in the UK, there are no limits on imagination.
You can choose family fun, relaxation or something focused on arts and crafts. We want to know how you get back to nature, where to go for the best food and drink – and where you go for real adventure.
To get you started, we've selected some of our favourites – which you will be able to read more about in the July issue of our quarterly magazine. We've included an early entry below which shows the road to Glendale on the Isle of Skye.
We will provide the wheels to get you there, the hotels to look after you and spending money for food and drink.
So what are you waiting for? Our competition couldn't be easier to enter. Get your thinking caps on and tell us what your dream getaway looks like. ENTER HERE!