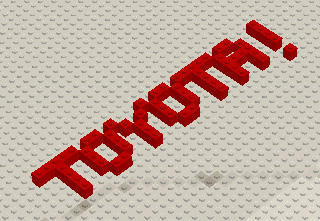 Have you seen the new Build With Chrome app for your Chrome web browser? Google has teamed up with Lego to release an app that allows you to build 3D models using virtual Lego bricks in Chrome.
And we want you to design a Toyota themed work of art and share it with us on our Google+ page.
The best of the builds we see will win a European Car Safety Kit.
So what are you waiting for? Get building!
By Iain Reid