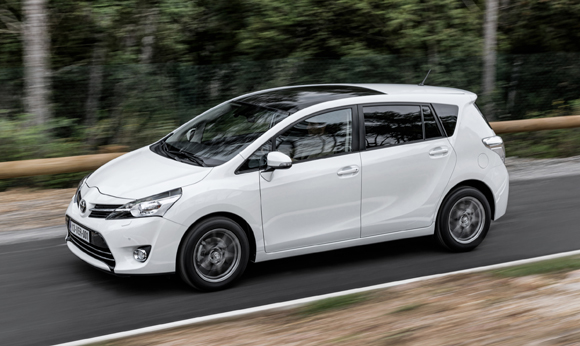 With the launch of the new Toyota Verso imminent,  we couldn't think of a better way to celebrate the new model other than give it to a family to test for a week.
We asked you where you would go and what you would do if you had the new Verso for a week and had some fantastic ideas.
In the end, it was the Sullivan family who impressed us most.
Leah Sullivan told us that with a family of five (and a dog too!) "it's always a challenge fitting all the car seats into a normal family car, along with luggage when they head off on a trip."
"As well as doing the school and nursery run everyday and a major food shop each week, we could really put the Verso to the test by taking a family trip up to Norfolk to visit my family."
The new Verso offers "enhanced efficiency and response", according to Auto Express in their recent review of the car. Pete Tullin from WhatCar? also praised the car's power, refinement and comfort in his review.
As Leah says; "Let's see if the Verso can keep up with the Sullivans!"