Many exciting opportunities have become available for Toyota enthusiasts playing the latest Gran Turismo Sport racing simulator on the PlayStation 4. However, the announcement of the GR Supra GT Cup is arguably the most exciting yet.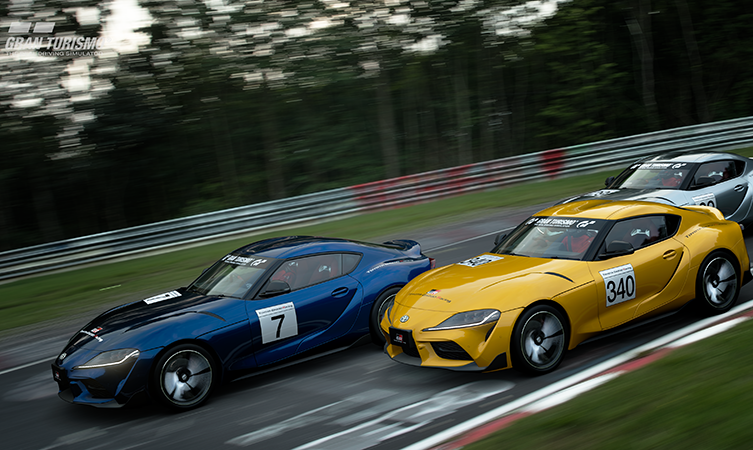 Last month, a new in-game update brought the 2019 Toyota GR Supra to life, giving us the opportunity to hone our virtual driving skills in an incredibly immersive environment. The experience could be further enhanced by taking part in a new one-model Supra Legend race series, which pitted A80 and A90 models head-to-head.
But today, Toyota Gazoo Racing has released details of the most exciting opportunity yet – the chance for gamers to enter the new GR Supra GT Cup and take on the challenge of becoming the world's fastest Supra driver.
What is the GR Supra GT Cup?
The GR Supra GT Cup is the world's first global one-make race series, which sees participants compete online through the Gran Turismo Sport racing simulator on the PlayStation 4.
The championship runs from April to October 2019 and consists of 13 preliminary rounds held at digital race tracks throughout the world. The live final will be held at the Tokyo Motor Show in October 2019 on a course that is yet to be revealed.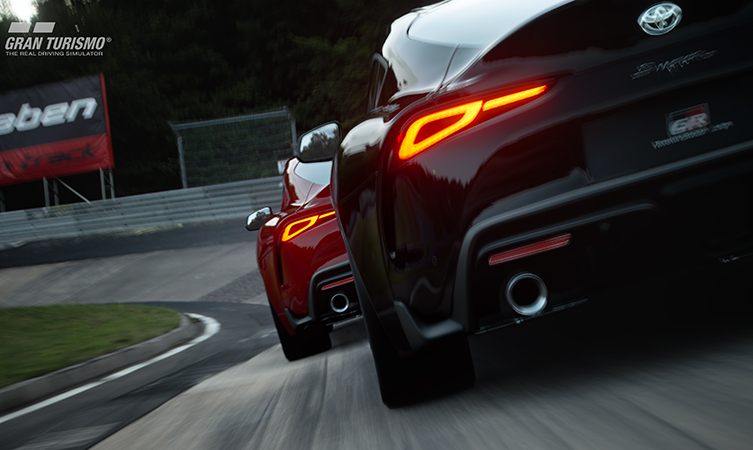 All participants must be aged six or over. Each is required to own a copy of Gran Turismo Sport and be an in-game owner of a GR Supra. Please note that even if participants are in the top qualifying rounds online, those under the age of 13 may not be legally allowed to take part in the live final.
Detailed entry information will be published in due course on the GR Supra GT Cup section of the Toyota Gazoo Racing website.
GR Supra GT Cup schedule
ROUND
DATE
COURSE
Preliminary
rounds
Rd. 1
27 Apr
Fuji International Speedway (Japan)
Rd. 2
4 May
Circuit de Barcelona-Catalunya (Spain)
Rd. 3
11 May
Blue Moon Bay Speedway (U.S.A.)
Rd. 4
18 May
Circuit de La Sarthe (France)
Rd. 5
25 May
The Nürburgring (Germany)
Rd. 6
29 Jun
Red Bull Ring (Austria)
Rd. 7
6 Jul
Autódromo De Interlagos (Brazil)
Rd. 8
13 Jul
Mount Panorama (Australia)
Rd. 9
27 Jul
Tokyo Expressway: South Inner loop (Japan)
Rd. 10
3 Aug
Willow Springs International Raceway: Big Willow (U.S.A.)
Rd. 11
10 Aug
L'Autodromo Nazionale di Monza (Italy)
Rd. 12
17 Aug
Suzuka Circuit (Japan)
Rd. 13
7 Sep
The Nürburgring (Germany)
Finals
Final round
Late October
TBD

Why is Toyota getting involved in e-motorsports?
Toyota has decided that from 2019 onwards, involvement in e-motorsports will become one of the pillars of Toyota Gazoo Racing's worldwide motorsport activities. This is because we recognise that e-motorsport is able to make racing and sports cars accessible and enjoyable to everybody, irrespective of age or location.
Through this collaboration with Gran Turismo Sport, we hope that many more drivers will experience the GR Supra. We welcome all feedback and evaluation from individual gamers, and anticipate that this input will enhance development of the physical car in the coming years.