It's the Top Trumps-style question that more a million people have enjoyed finding out the answer to thanks to our friends at Carwow. And it's this: Which is faster in a straight line, our Dakar Hilux or the latest GR-tuned Land Cruiser?
The answer is not as obvious as it first appears, because both off-roaders are powered by the same 3.4-litre twin-turbo V6 petrol engine (V35A-FTS). But while the Land Cruiser's V6 is more powerful, it also has to propel more weight than the 361hp prototype Dakar Hilux.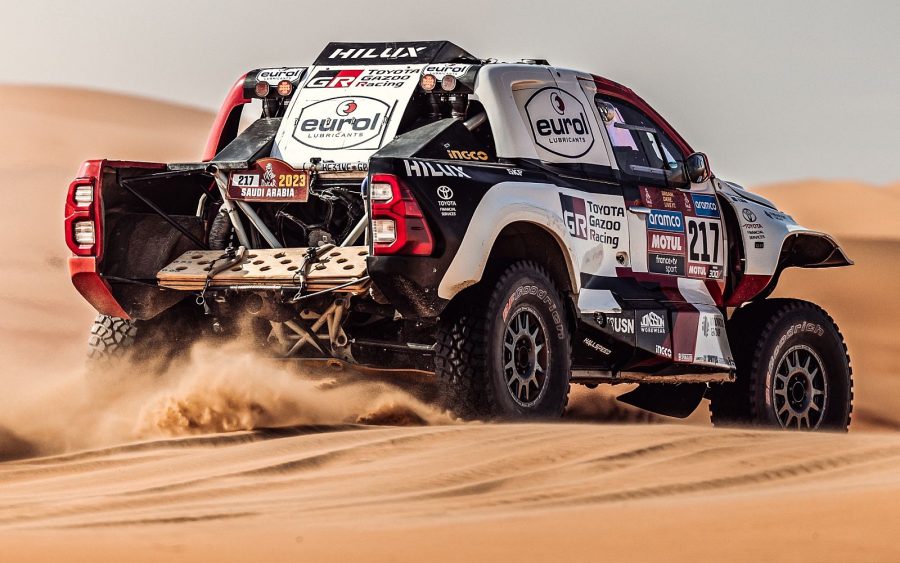 So which is faster? Which Gazoo Racing model will come out on top: the Land Cruiser GR Sport with its outright power advantage, or the GR DKR Hilux T1+ with its greater power-to-weight ratio? And what difference will it make if the Dakar Hilux is confined to its natural habitat – sand?
It's over to Carwow presenter Mat Watson to reveal all in the following fun-filled video:
Learn more: Beneath the skin of the GR DKR Hilux T1+