Just as the high-performance Toyota GR Yaris is produced in a different facility to the standard Yaris, the decision to nominate regional GR Centres ensures that potential buyers are guaranteed expert care from GR specialists. They will also have the opportunity to experience the vehicle for themselves, because each GR Centre has been supplied with its own GR Yaris demonstrator model.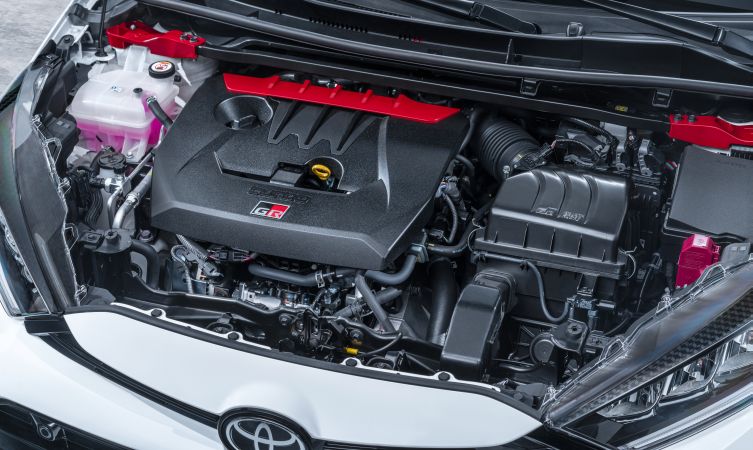 Rest assured you will be able to order your new GR Yaris from any Toyota centre, and have it serviced there, because all official Toyota centres are set-up to maintain GR models to Toyota's high standards. However, the nominated centres are the places to go if you want to take a test drive in our new high-performance hatchback.
Read more Toyota GR Yaris drivetrain in detail
The nominated centres are itemised below by UK country and in alphabetical order. Click on the Toyota Centre name to be taken to the respective website of each centre, where you will be able to find its address and contact details.
GR Centres: England
| | |
| --- | --- |
| TOYOTA CENTRE | LOCATION/S |
| Beadles | Gillingham |
| Burrows | Doncaster |
| Currie Motors GWR | Brentford |
| Farmer & Carlisle | Loughborough |
| Harry Feeney | Blackpool |
| Hendy | Bournemouth |
| Hills of Woodford | Woodford Green |
| H W Moon | Wigan |
| Inchcape | Derby, Guildford and Oxford |
| Jemca | Croydon, Edgware Road and Bracknell |
| John Roe | Hull |
| Johnsons | Liverpool |
| Listers | Cheltenham, Coventry and Lincoln |
| Motorline | Bristol North, Gatwick, Stourbridge and Tunbridge Wells |
| Myers & Bowman | Workington |
| Oakmere | Northwich |
| Parklands | Truro |
| Pinkstones | Stoke-On-Trent |
| Ron Brooks | Ilkeston |
| RRG | Huddersfield, Macclesfield and Stockport |
| SLM | Hastings and Norwich |
| Snows | Exeter, Hedge End and Waterlooville |
| Somerset County Cars | Yeovil |
| Steven Eagell | Birmingham, Cambridge, Chelmsford, Letchworth, Milton Keynes and St Albans |
| Stoneacre | Gateshead |
| Vantage | Leeds, Preston and York |
| Vertu | Chesterfield |
| W R Davies | Telford |
| Yeomans | Brighton |
GR Centres: Scotland
GR Centres: Wales
| | |
| --- | --- |
| TOYOTA CENTRE | LOCATION |
| FRF | Swansea |
| Lindop | Queensferry |
| Motorline | Cardiff |
| North Road Garage | Builth Wells |
GR Centres: Northern Ireland
| | |
| --- | --- |
| TOYOTA CENTRE | LOCATION |
| TBC | TBC |