The new Toyota Proace City Electric is an all-electric light commercial vehicle that promises to be a strong contender in the compact van segment. Available in both standard and long wheelbase forms, it is ideally suited to fleet and small businesses that wish to reduce their environmental impact while providing transport of goods and services within urban low- and zero-emission zones.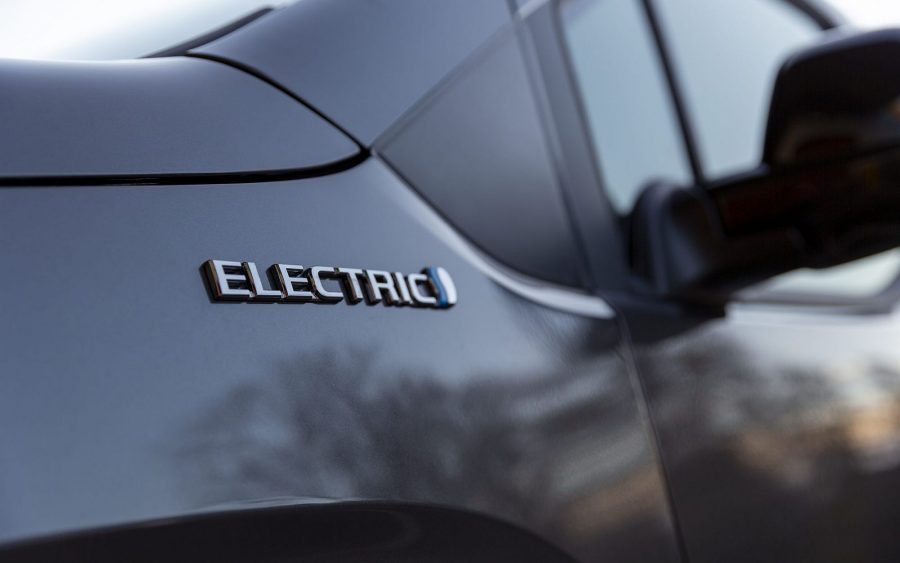 Its practicality for work is not compromised by its EV powertrain. In fact, the Proace City Electric matches the load capacity of its diesel-powered siblings, and matches the class best in terms of payload and towing capacity. Further attributes are detailed below.
Toyota Proace City Electric: powertrain and performance
The van is powered by a 134bhp (100kW) electric motor driving the front wheels (see image below). The lithium-ion battery is located beneath the load compartment floor and does not intrude into the cargo space. Its 50kWh capacity is created by 216 cells organised in 18 modules, which enables a driving range of up to 168 miles and a top speed of 83mph. In Power mode, acceleration from 0-62mph can be accomplished in 11.2 seconds, and from 50 to 75mph in 8.9 seconds.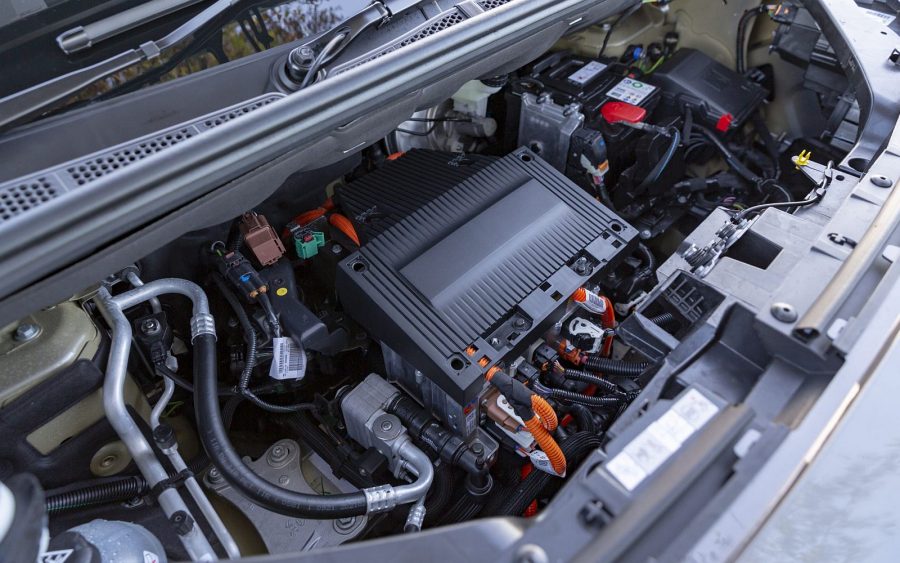 Toyota Proace City Electric: Charging options
A single-phase 7kW on-board charger is supplied as standard, though a tri-phase 11kW on-board charger can be specified as an option. Type 2 cables for connection to a wall box charging system or domestic power supply are also supplied.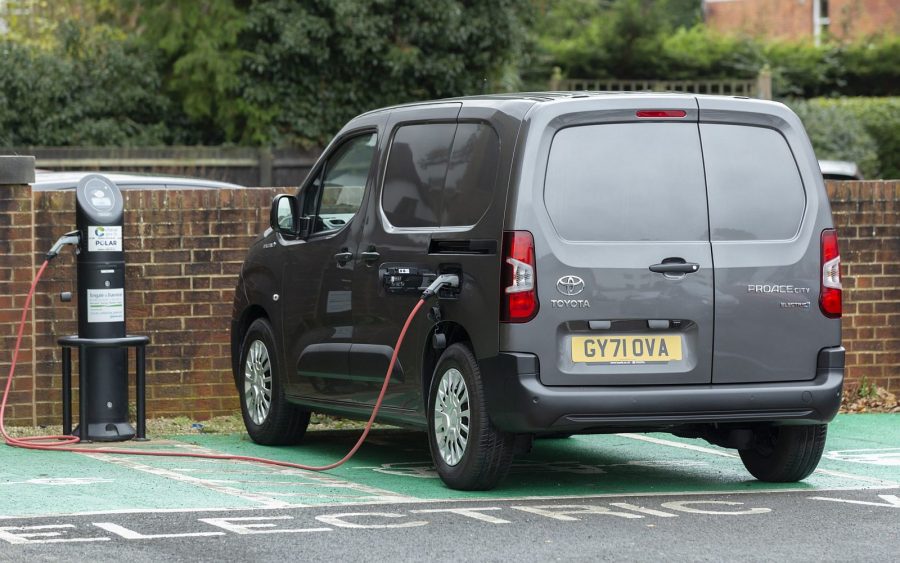 Using the standard 7kW on-board charger, the battery can be fully charged in 7.1 hours using a wall box. This is reduced to 4.5 hours with the tri-phase 11kW on-board charger. When the Proace City Electric is connected to 100kW fast charger, an 80% charge can be achieved in just 30 minutes.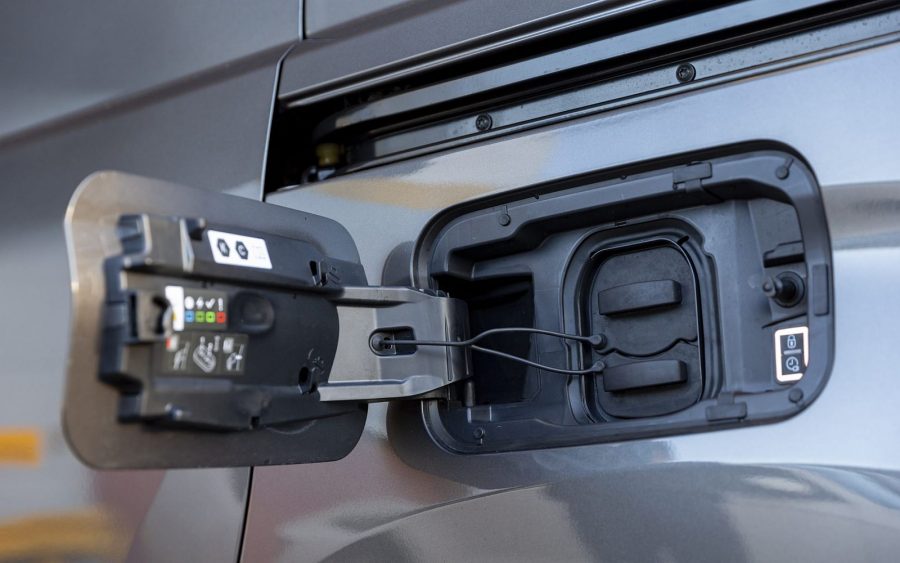 Charging status is indicated by a lighting system around the inlet built into the nearside rear quarter panel. When the cover is open and the cable is attached, white illumination signals that the vehicle is in stand-by mode. When charging is in progress this becomes a flashing green light, and when charging is complete it displays solid green light. A defect or problem is indicated by a red light, while a blue light indicates that a charging session has been scheduled.
Battery cooling
The Toyota Proace City Electric's performance and driving range is optimised by efficient battery temperature management. It can cope with almost 100 degrees of temperature variation, from as little -40°C to +55°C. For hot conditions, the battery uses a glycol water-cooling system that is refreshed by a cold loop device, while an electric heater is used to maintain battery performance in cold conditions.
E-toggle and Drive Mode Selector
An e-toggle controller on the centre console is used to engage Park and to select Drive, Neutral and Reverse. There is also a 'B' switch to boost regenerative braking energy and send more power back into the battery when the driver releases the accelerator pedal. The electronic parking brake is automatically applied when Park is selected.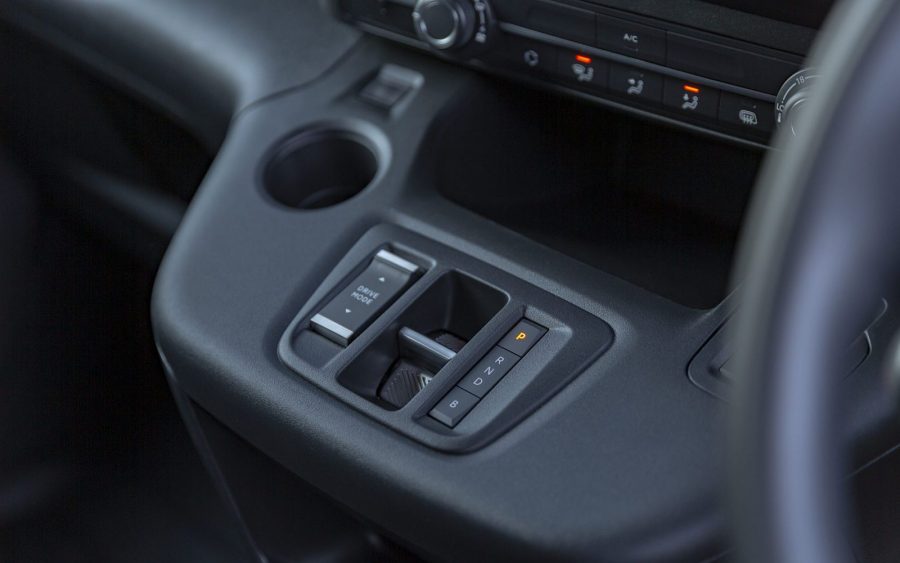 To the left of the e-toggle is a Drive Mode Selector that allows you to select between Eco, Normal and Power settings according to driver preference, conditions and the load being carried. Each mode offers unique power and torque settings, with Power and Eco modes also modifying the throttle mapping. Normal mode delivers an output of 80kW with 210Nm of torque, while Power and Eco modes alter this to 100kW and 250Nm or 60kW and 180Nm respectively.
Toyota Proace City Electric: practicality
Transforming the van into a battery electric vehicle has not compromised its practicality. The load space extends to 3.8 cubic metres (standard wheelbase) or 4.4 cubic metres (long wheelbase) with the benefit of the standard Smart Cargo system, which provides extra storage capacity by folding the passenger seat backs down and allowing long, narrow items to be loaded through into the passenger compartment.
Maximum payloads for the van are 800kg for the standard wheelbase version and 750kg for the long wheelbase model. However, both vans can tow braked and unbraked loads of up to 750kg.
To help make the most of the cargo space, the Proace City Electric comes with twin sliding side doors as standard, both of which have generous opening widths.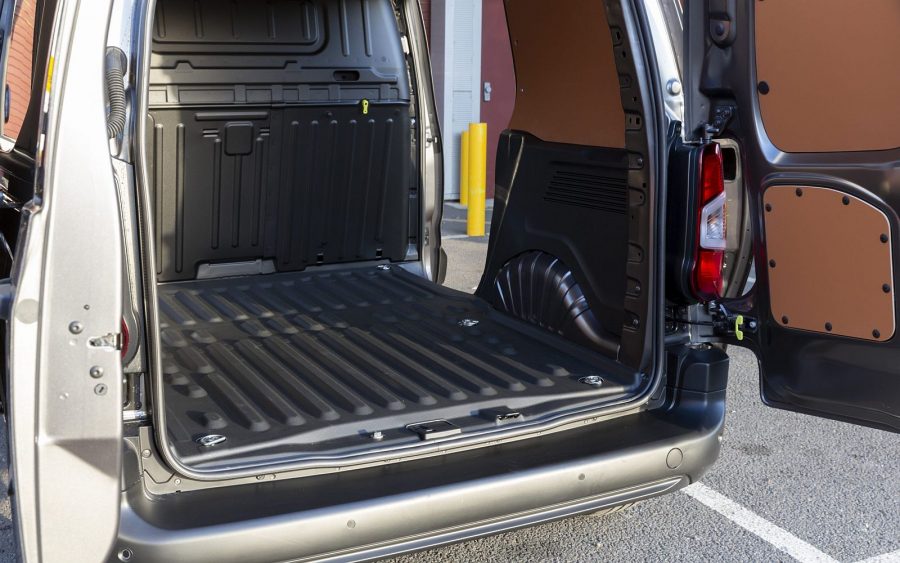 Toyota Proace City Electric: equipment and prices
The Toyota Proace City Electric is available in a single Icon grade, with specifications mirroring those of the diesel derivative. Key features include front and rear parking sensors, a reversing camera with steering guidelines, Smart Cargo system, automatic headlights and wipers, heated and power-adjustable door mirrors, load space doors on either side of the vehicle, cruise control, smartphone compatible multimedia system with eight-inch touchscreen, and two USB ports. Accessory options include rubber floor mats and ply lining for the load space.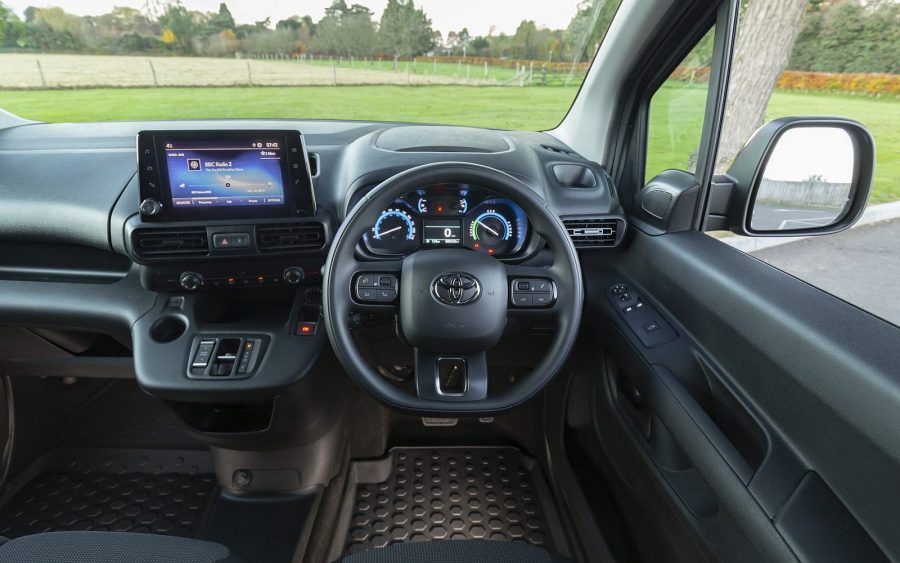 At the time of launch, Proace City Electric customers can take advantage of the government's plug-in van grant. Administered by the Office for Zero Emission Vehicles, this discount covers 35% of the vehicle's value, up to a maximum of £2,500.
Learn more: Toyota Professional commercial vehicle range