Five years ago, on 11 March 2011, tsunami waves from the Tōhoku earthquake struck the east coast of Japan. The devastation was catastrophic, yet among the countless horror stories, heart-warming tales of community spirit and kindness continue to emerge.
One of those involved this 1971 Toyota Corolla 1400SR – a rarity even in Japan, where this precise version was only produced for one year. Owned by Masayuki Watanabe from new, the all-original coupe was seemingly destoyed after being moved by the tsunami some 30 metres from where it had been parked.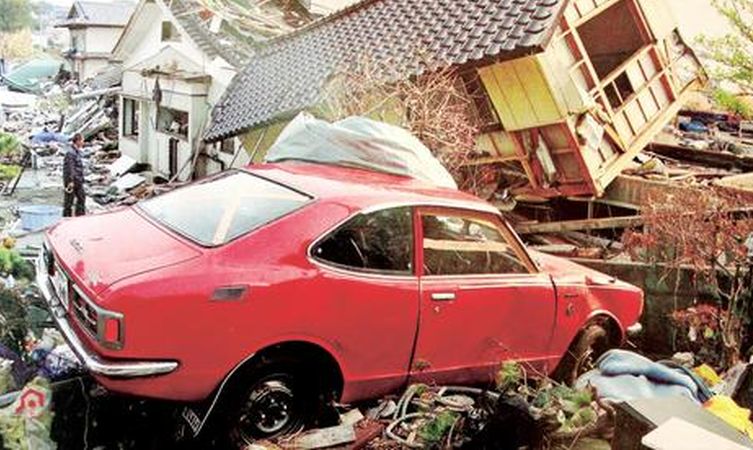 The image above was published in Japan's popular Old-timer classic car magazine and captured the readers' imagination, the 'Miracle Corolla' becoming a symbol of hope and a metaphor for the resilient nature of the Japanese people.
Watanabe-san was prepared to scrap the car, assuming it was beyond repair. However, closer examination revealed that although the second-generation Corolla was battered and badly water-damaged, it had survived relatively in tact. So the editorial department of Old-timer magazine offered to rescue the car and coordinate a full restoration, pooling the resources of its readership to crowd-fund the sourcing of parts and labour.
Exactly five years later, the fully restored Corolla was presented back to Watanabe-san in a modest ceremony outside his home, which, incidentally, is still temporary accommodation. Japanese news network NHK was also there to record the event, which can be seen in the video below (Japanese language only).
https://www.youtube.com/watch?v=DAG42NC7O64
Commenting at the presentation, Watanabe-san said the disaster had been painful and he was very grateful for the support and assistance of everybody who has helped. He is determined to move forward and try not to think about the past, something that should be much easier with the return of his Corolla to drive.
Learn more: History of the second-generation Corolla