GRMN stands for Gazoo Racing: Masters of Nürburgring, referring to the in-house race team that's racked up numerous class wins on Germany's demanding Nürburgring Nordschleife racetrack, and provides the test drivers and other engineering experts who develop the GRMN road cars.
Gazoo Racing was born in 2007, when a team made up of Toyota employees contested the Nürburgring 24 Hours with a pair of modified Toyota Altezza (Lexus IS) race cars. The following year, Toyota Motor Corporation president, Akio Toyoda – racing under the pseudonym of Morizo Kinoshita – made the first of three appearances behind the wheel at the celebrated endurance race, underlining the Gazoo Racing philosophy of factory employees proving new technologies and solutions under the extreme conditions of motorsport.
In 2015, all of Toyota's factory racing activities – which today encompass the FIA World Endurance (WEC) and World Rally (WRC) Championships, Dakar and NASCAR in the USA – were unified under the Gazoo Racing banner.
The Yaris is the first GRMN model to reach the UK, but other, limited-edition, Japan-only vehicles have carried the GRMN badge in the past. These in-demand models all sold out quickly but let's take a look at them, one-by-one.
iQ GRMN and GRMN Supercharger
The first car to bear the GRMN name was an iQ, of which 100 units were produced in 2009. Changes from the standard car included a retuned 1.33-litre engine, 6-speed manual transmission, rear disc brakes and an uprated suspension tuned for better handling.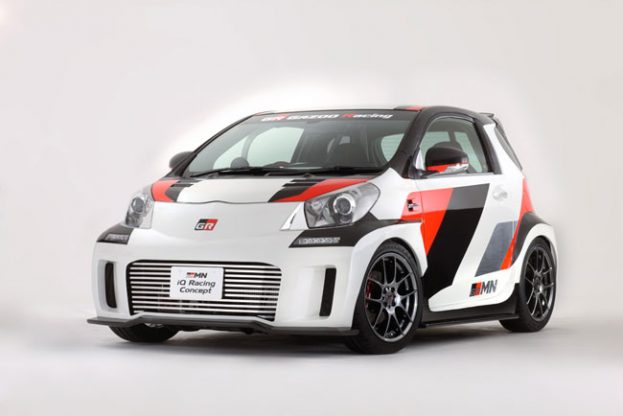 A second model, the iQ GRMN Supercharger, was released in 2012. Also limited to 100 cars, this version was based on the iQ Racing Concept, a 2011 Tokyo show car. A Rotrex supercharger raised the power by 27bhp to 120bhp and the torque by 56Nm to 174Nm. Aerodynamics were improved by a revised front bumper and the addition of a rear spoiler. The car also came with 16-inch black Enkei alloys, Bridgestone Potenza 195/55 tyres and bespoke suspension.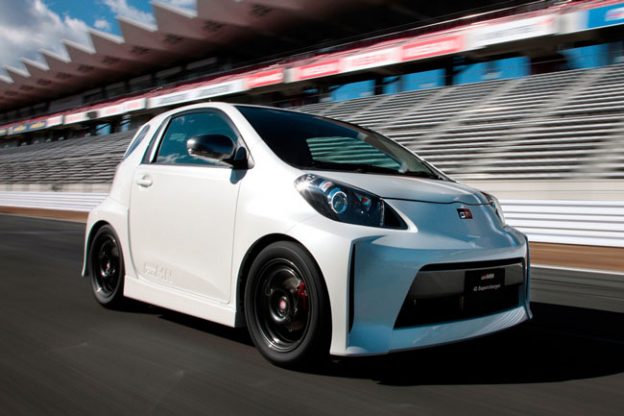 As an aside, the iQ-based Aston Martin Cygnet also has some Gazoo Racing history, having come about after the team shared a Nürburgring pit garage with Aston Martin in 2009.
Vitz GRMN Turbo
In 2013, 200 examples of the Vitz (Japanese-market Yaris) GRMN Turbo were made. Sold online, the three-door Vitz came in white or black and featured LED headlights, a bigger exhaust, a rear spoiler and a new front bumper.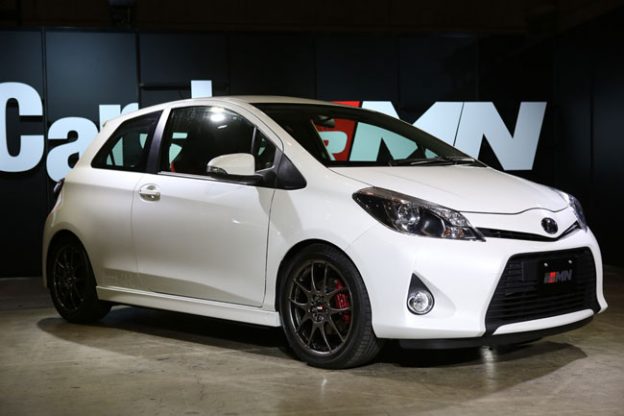 Under the bonnet was the familiar 1NZ-FE, 1.5-litre, 4-cylinder engine with a distinctly non-standard turbocharger. The turbo boosted power from the standard 108bhp to 150bhp, turning the Vitz into a proper hot-hatch. Uprated brakes and suspension, plus 17-inch BBS alloys, completed the transformation.
Mark X GRMN
GRMN enthusiasts who found the iQ and Vitz too small to meet their needs welcomed the Mark X executive sports saloon in 2015. Once again, only 100 units of this rear-drive, 314bhp, 3.5-litre V6-powered vehicle were produced.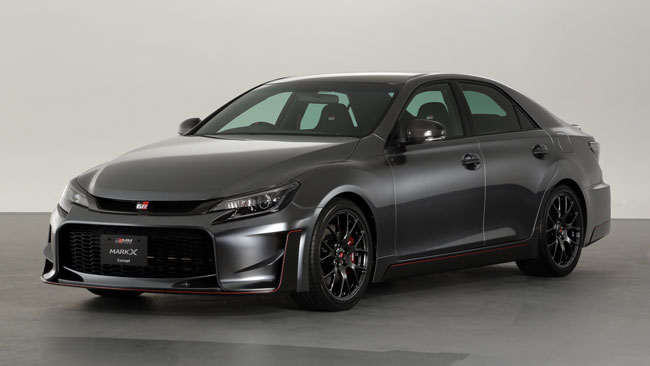 Changes from the regular Mark X comprised a new front bumper, a carbon-fibre roof to reduce weight and centre of gravity, a bootlid spoiler, 19-inch alloy wheels, sports suspension, upgraded brakes and a retrimmed interior. The V6 sent its power to the road through a 6-speed manual transmission and a Torsen limited-slip differential.
86 GRMN
Since its launch in 2012, when Gazoo Racing also raced it to a class win in the Nürburgring 24-hours, Toyota's GT86 sports car has become a popular competitor on the historic Nordschleife track. In addition, Toyota Motorsport, the Cologne-based outfit that builds the TS050 hybrid sports car for the WEC, developed a bespoke GT86 racer – called the GT86 CS-Cup – for which there is a dedicated championship as part of the Nürburgring's VLN Endurance Championship.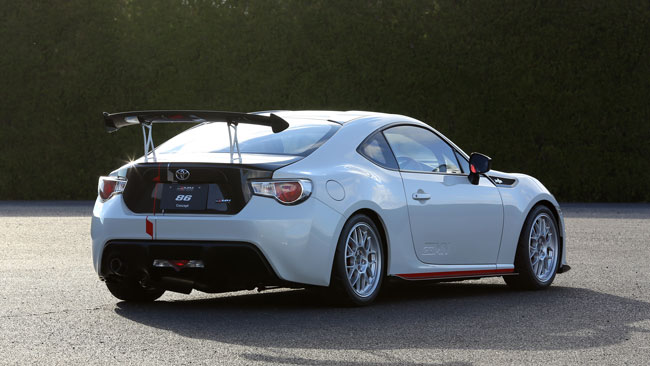 No surprise, then, that a GRMN-badged 86, naturally developed at the 'Ring, was launched in 2016. Another 100-unit car that first appeared as a Tokyo concept, the 86 focused on weight reduction and track performance rather than a major power hike. The normally aspirated standard motor was retained, albeit with a modest horsepower increase from 197bhp to 212bhp, thanks to tuning changes, new intake and exhaust manifolds and lower-friction internals.
An impressive 45kg was shed from the standard car's 1222kg kerb weight thanks to a carbon bonnet and plexiglass windows. Other changes included uprated brakes and a downforce-boosting front splitter and rear wing.
By Graham Heeps