A classic Toyota Starlet stole the Simply Japanese show at the Beaulieu National Motor Museum last weekend, winning the coveted People's Choice award ahead of hundreds of other Japanese cars.
The National Motor Museum's calendar of Simply themed events attract enthusiasts from near and far, and bring together some of the country's finest classic and modern vehicles. Set against the parkland backdrop of Beaulieu stately home, the beautiful surroundings are always conducive to a great day out.
This was the second year running that an event was put on dedicated to Japanese cars, and it was a resounding success. The weather was idyllic and the organisers were delighted with the strong support from numerous car clubs, many of which lined up their members cars in gleaming displays of almost military parking precision. Additionally, entry to the show meant participants could visit the whole Beaulieu attraction, which currently includes fixtures such as the World of Top Gear and Bond In Motion.
An important part of each Simply event is the People's Choice award, where all visitors to the show are invited to vote for their favourite car. Last year, the immaculate first-generation Celica GT of Sarah and Paul Radford won the runner-up prize. This year, however, the Toyota brand was victorious thanks to Dean Cooper and his fantastic 60-series Starlet. Dean has owned this sought-after early Eighties supermini for five years and has spent the last three years restoring it and sympathetically modifying it with a friend. Voted ahead of over 350 other cars in attendance, the Starlet was a well-deserved winner.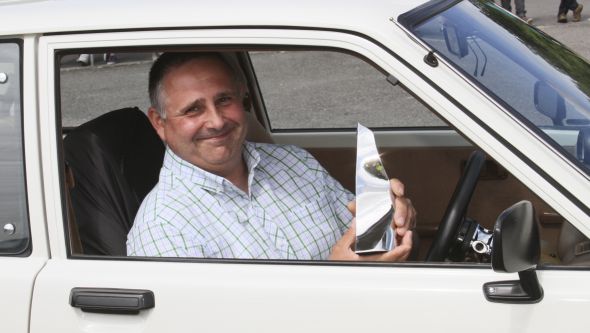 As well as receiving the coveted People's Choice trophy, Dean was able to lead a cavalcade of the most voted for vehicles around the grounds. He also returned home to Croydon, Surrey, with a professional valet pack; not that we think Dean will need much encouraging to keep his Starlet in tip-top condition!