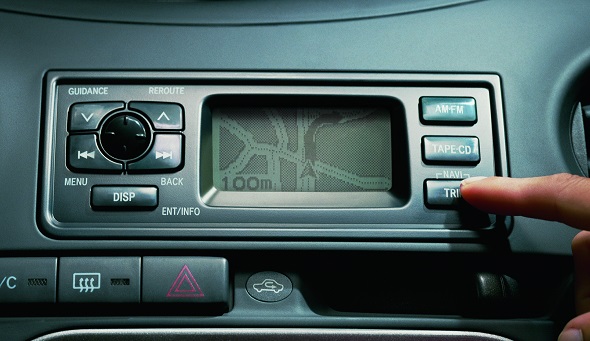 Nowadays, sat nav is high-tech and affordable, but not so long ago, things were very different. In 2004, Yaris was one of the first superminis to be offered with sat nav. Called TNS 310 Plus; the DVD-based system was a £1,350 option, and featured a tiny, low-resolution black and white screen, that bore more than a passing resemblance to that of the original Game Boy. It was operated via a series of buttons – there was no touch screen!
Though hard to believe now, at launch just 10 years ago, the system was high-tech. Equipped with Electronic Traffic Avoidance (ETA), it constantly monitored traffic information from a variety of sources such as the emergency services via an FM radio signal.
Did you have a first-generation Yaris that was fitted with sat nav? Or do you currently own one? If so, what did you think of it? Do you still use the system? Leave a comment below, and share your experience with us.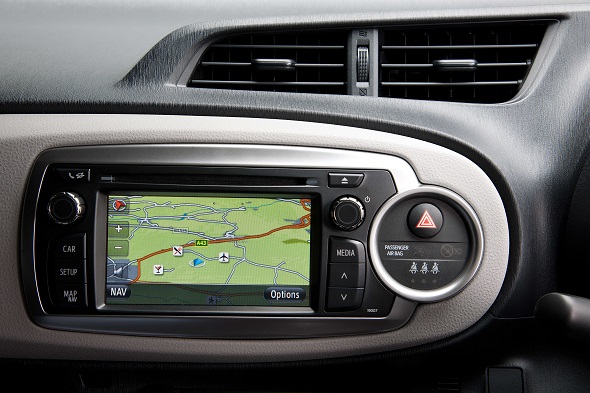 Now lets fast forward 10 years; sat nav technology and in-car entertainment industry-wide is unrecognizable. Toyota continues to lead the way in introducing big-car tech to the A and B-segments, for instance Yaris Icon models now feature a 6.1-inch touch screen multimedia system.
Called 'Toyota Touch', the system incorporates a radio, CD player and MP3/WMA digital file player; bluetooth for hands-free phone operation and audio streaming; automatic phonebook download; USB port for MP3 player/iPod connection and a rear-view camera. Customers can also specify Toyota Touch with Go navigation for £650 – £700 less than it cost a decade ago! The forthcoming second-generation Aygo will be available with sat nav too.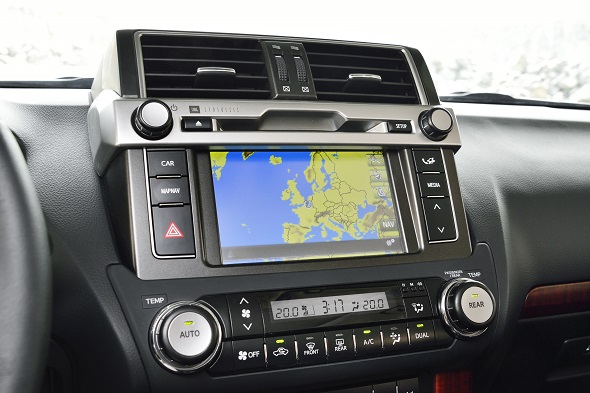 In-keeping with Toyota's 'Kaizen' ethos to continually improve; a new version of Toyota Touch was unveiled at the start of the year. Called 'Toyota Touch 2', it was first introduced on Land Cruiser models in January, and features a new high-resolution screen that uses four times as many pixels as the outgoing system. Toyota Touch 2 with Go adds navigation, and is the first system of its kind to feature Google Street View™ and Panoramio™ – this provides imagery of the vehicle's location or a chosen location to help pinpoint and recognize destinations.