As the annual showcase of the auto tuning and styling industry, every SEMA show offers the thriving aftermarket a chance to display its coolest (and craziest) products and ideas for vehicle personalisation. Toyota always has a large presence at this extravaganza in Las Vegas, USA. This year, five modified Toyota Corolla projects were revealed, envisioned by well-known aftermarket specialists for Toyota's show-stealing Battle of the Shops competition.
Completing the show line-up was a presentation of past and future Supra models, plus two US market Tundra pick-ups: one re-imagined by film star Kevin Costner for life in the great outdoors, and the other powered by a hydrogen fuel cell with its own built-in robot pizza kitchen. We kid you not.
1. Modified Toyota Corolla by SoCal Kustomz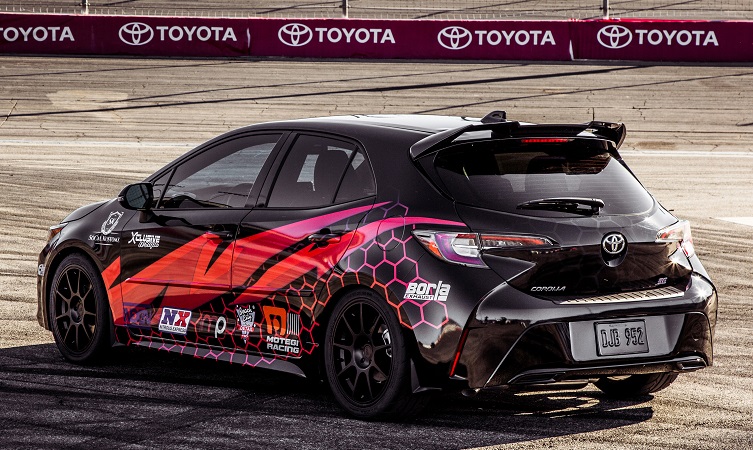 Julio Ixta and SoCal Kustomz used their expertise in restoring classic muscle cars and off-road vehicles, as well as their custom fabrication experience, to create a modified Corolla Hatchback with a hot rod attitude. The car incorporates custom pipe work and a nitrous oxide injection system under the bonnet, as well as exterior graphics inspired by The Fast and the Furious franchise.
2. Modified Toyota Corolla by Muscle Tuner Automotive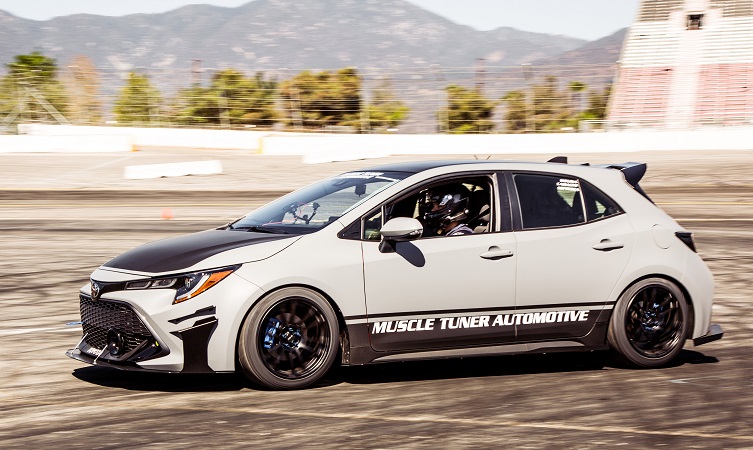 Alex Molina and Muscle Tuner Automotive built a tribute to the AE86 Corolla. This car sports a custom panda-style graphics scheme with visual cues taken from that classic Toyota, in addition to performance upgrades that include a prototype suspension, nitrous oxide injection and hand-made aluminium aero components.
3. Modified Toyota Corolla by Papadakis Racing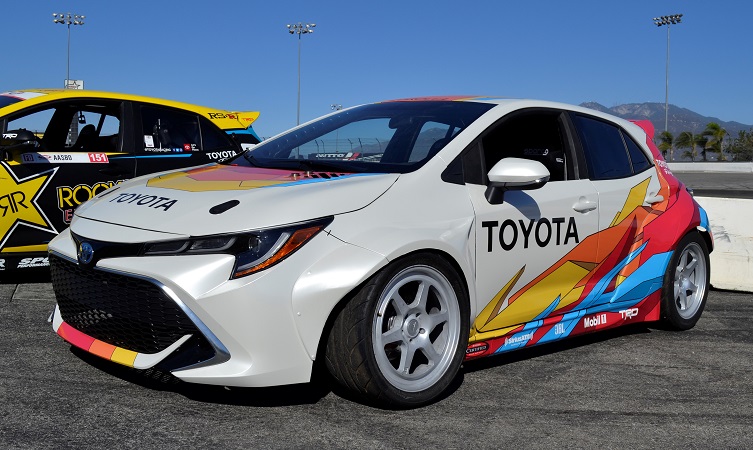 Papadakis Racing has already modified a 2019 Corolla Hatchback to compete in the Formula Drift Pro series. That car was stripped to a bare chassis and the drivetrain converted from front- to rear-wheel drive, with the centre section of the chassis cut apart and rebuilt to accept the transmission and driveline. The car on display at SEMA is its twin – identical in terms of its 850bhp powertrain but wears an old-school-meets-new-school TRD flame livery.
4. Modified Toyota Corolla by Super Street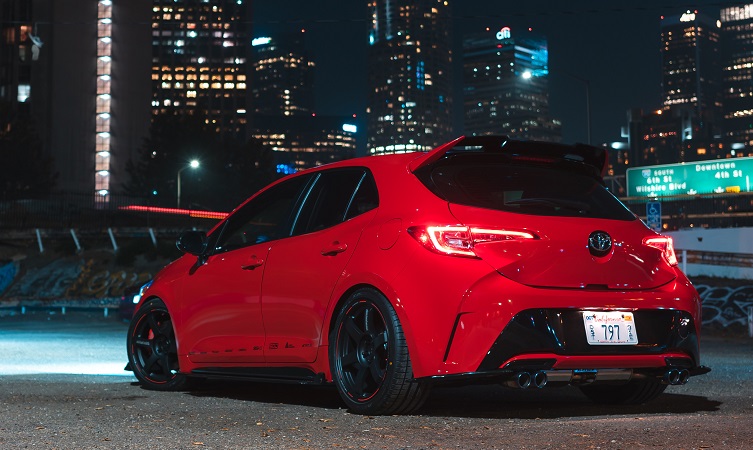 Reaching millions of enthusiasts worldwide through its various media platforms, Super Street is seen as a barometer for cool on the automotive scene. This Corolla Hatchback was built with the Tokyo Auto Salon in mind and features Japanese-market upgrades that have been adapted to the brand-new model. Though built for occasional track use, it offers subtle modifications that enhance comfort, with heated reclining bucket seats and a full Pioneer audio system.
5. Modified Toyota Corolla by Hoonigan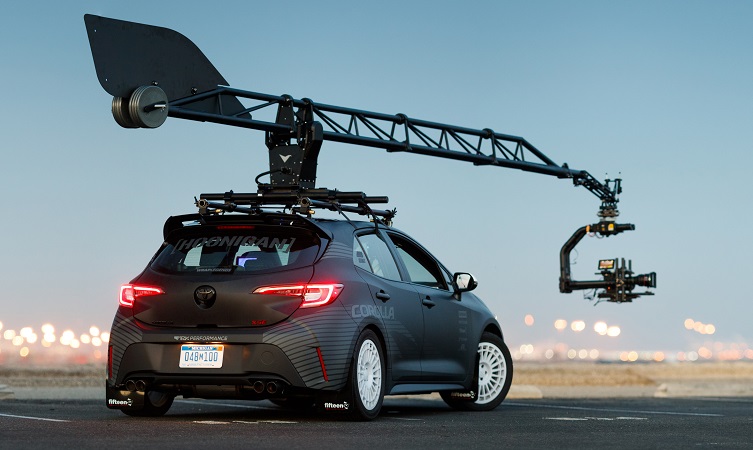 Best known for its Gymkhana series of stunt-driving videos featuring rally racer Ken Block, Hoonigan took its 2019 Corolla Hatchback in an unexpected direction. It was turned into a chase vehicle for high-end video production, but with a rally-racing twist. The car features a 'Russian arm' camera system incorporating cutting-edge gear to capture stunning motion video. Its modular nature allows the arm to be removed and packed into the car, which may then be driven from assignment to assignment.
SEMA extras: Supra in motorsport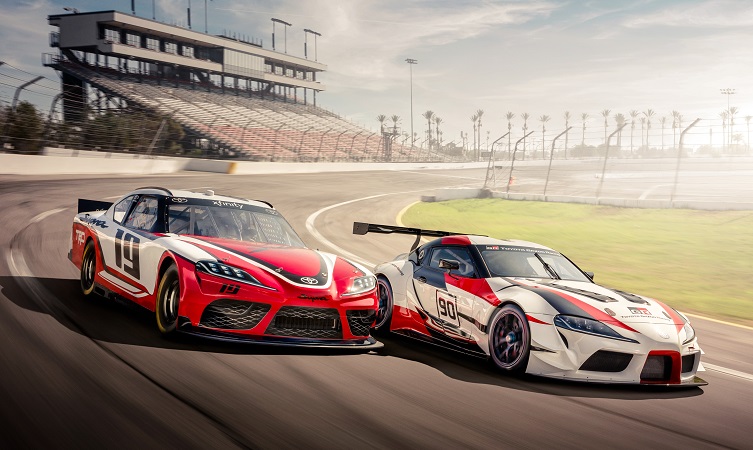 Toyota's 2018 SEMA display celebrates the return of Supra with race-prepared renditions of the fifth-generation of the legendary sports car. Toyota will campaign a Supra-bodied car in next year's NASCAR Xfinity Series, presented alongside what is the most extreme new Supra to date – the Supra Racing Concept introduced earlier this year at the Geneva motor show.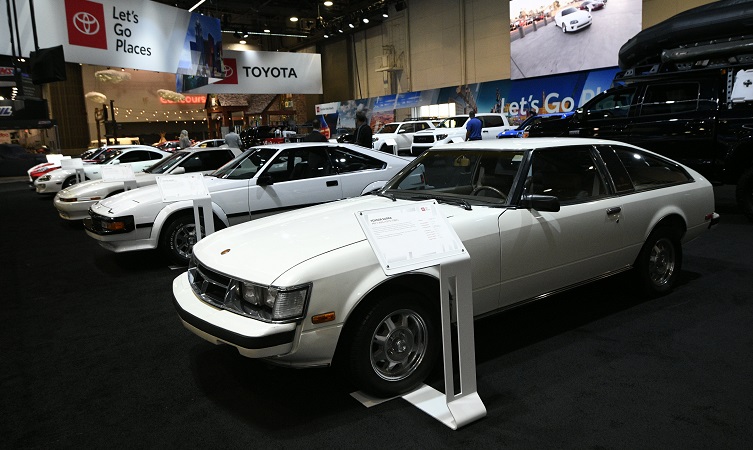 There is also a display of classic Supra models, representing all four generations and all finished in white. This pristine assembly is accompanied by eight modified examples celebrating the die-hard enthusiast following the cars still enjoy today.
SEMA extras: Tundra PIE Pro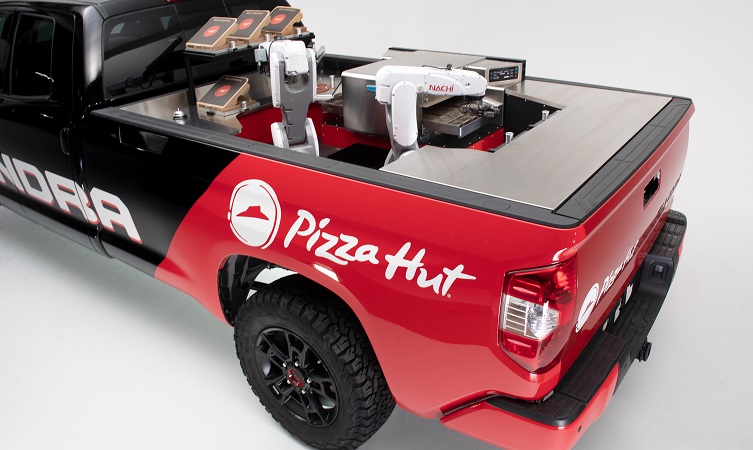 The hydrogen fuel cell electric-powered Tundra PIE Pro takes the concept of pizza delivery to another level, bringing the party with it wherever it goes and leaving virtually no carbon footprint. All it leaves in its wake are tasty pizzas and water vapour. This one-off model is powered by a Toyota Mirai powertrain and converted to front-wheel drive. Its hydrogen fuel cell electric powertrain powers both the vehicle and the pizza kitchen mounted on the cargo bed. Pizzas are baked, cut, boxed and delivered by two robotic arms.
SEMA extras: Tundra by Kevin Costner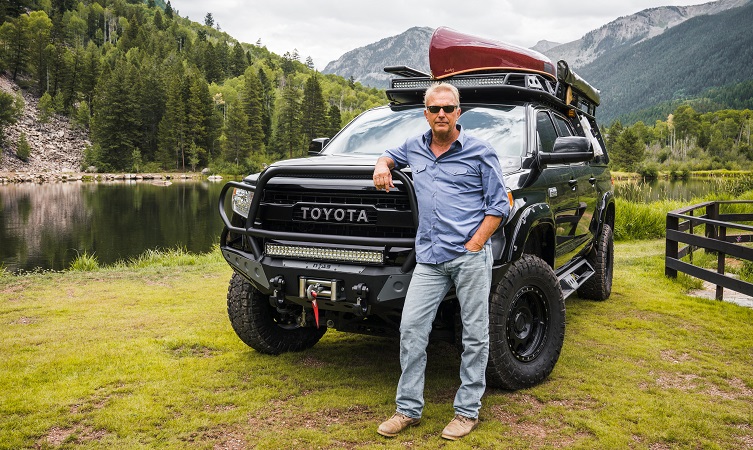 International film star Kevin Costner brought his personal touch to a custom version of the Tundra Platinum, a large pick-up designed for life in the great outdoors. The vehicle has been equipped with custom items tailored to suit the actor's passion for nature and an outdoor lifestyle.