The Specialty Equipment Market Association (SEMA) show is the world's biggest trade fair for the automotive aftermarket. Everything from cars to camshafts and tyres to trucks can be found in the vast Las Vegas show halls.
Read more: Toyota reveals five cool Corolla projects at SEMA 2018
SEMA is exhausting to visit. The heat, scale and size of the crowd – more than 160,000 visitors –makes it impossible to see everything, but it's still a treat for anyone who loves cars. We walked for miles to bring you the best Toyotas in the show.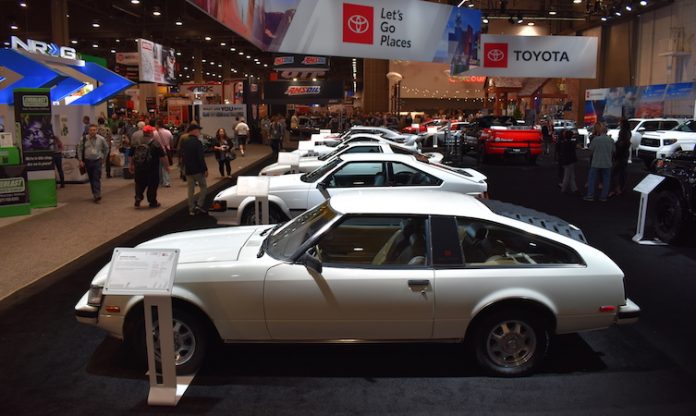 Each year, three themes dominate the models on display: off-road vehicles, the high-performance tuning scene, and custom pick-up trucks. Many are built especially for the event in order to show off the latest aftermarket parts and services.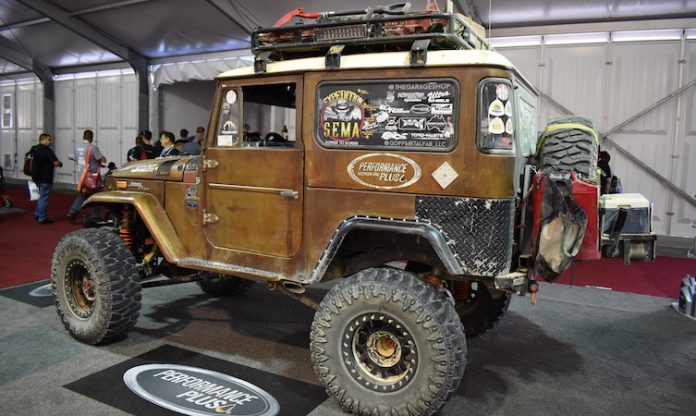 As you'd expect, Land Cruisers featured prominently, especially older examples. One FJ40 travelled 4,675 miles off-road to reach the show. A restored 79 Series by Proffitt's Resurrection Land Cruisers of Austin, Texas, was a finalist in the Truck/Off-Road section of SEMA's annual Battle of the Builders competition.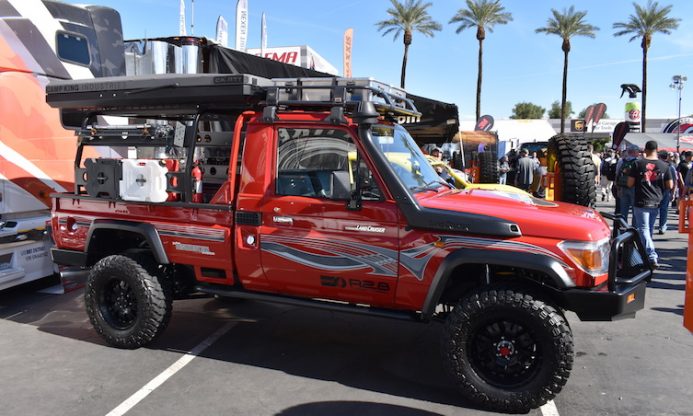 Roof-top tents were a popular accessory on Land Cruisers, too, as well as on 4Runners, Tacomas and Tundras. An Australian company, Maxtrax, fitted a Tundra with traction recovery boards for driving out of deep sand.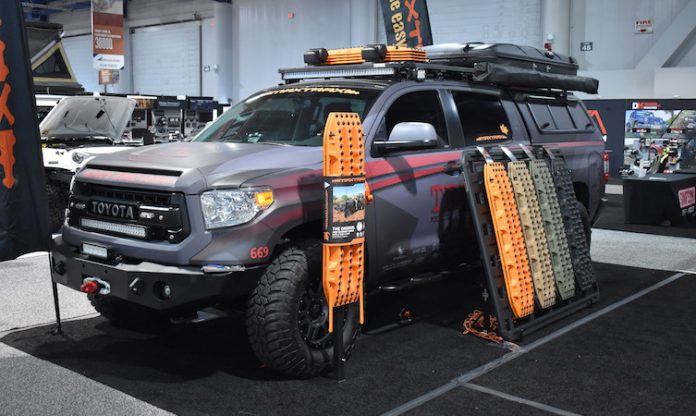 With the imminent return of the Supra, it was no surprise that performance tuners leant heavily on classic Supras to highlight their talents. Supra owner Will Blanco brought his newly completed Mk4 to the show. The sharp red machine features the first Varis widebody kit to reach the US from Japan.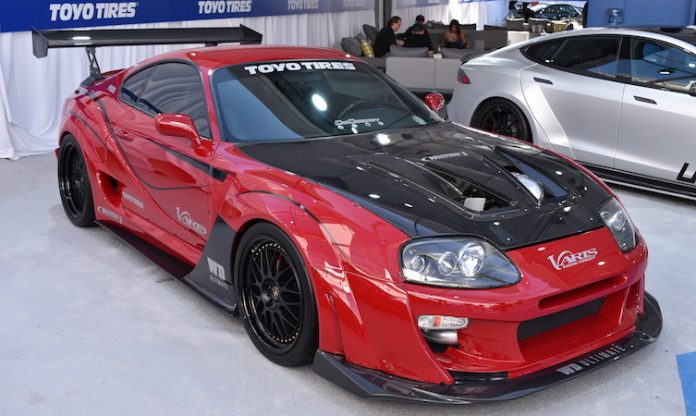 There was an incredible, air-suspended Camry, too. It was a winner at the StanceNation event in Las Vegas just days before the show opened.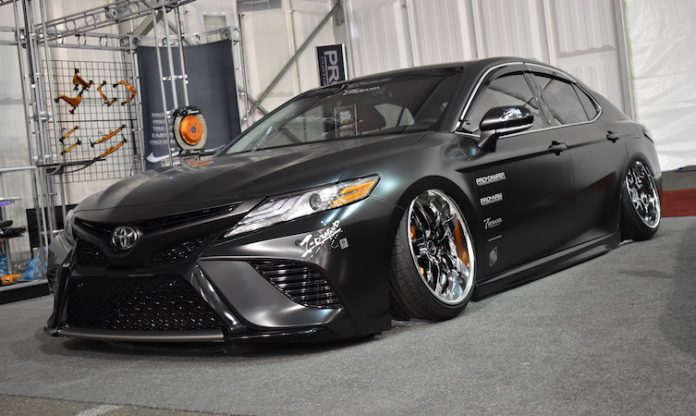 Elsewhere on the show floor were hundreds of beautifully customised pickup trucks, including dozens of Tundras and Tacomas, lowered or lifted, for use on-road or off.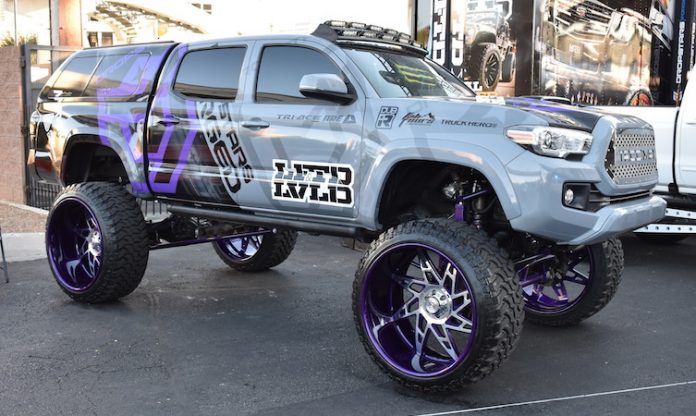 From a lifted Tacoma riding on 29in purple rims to a lowered, widened and supercharged Tundra – at the SEMA aftermarket show, anything goes.