We are big fans of the Toyota Prius+. Spacious, economical and packed with the latest technology, it's the only hybrid-engined MPV available in the UK and is a brilliant demonstration of Toyota's leadership in this field.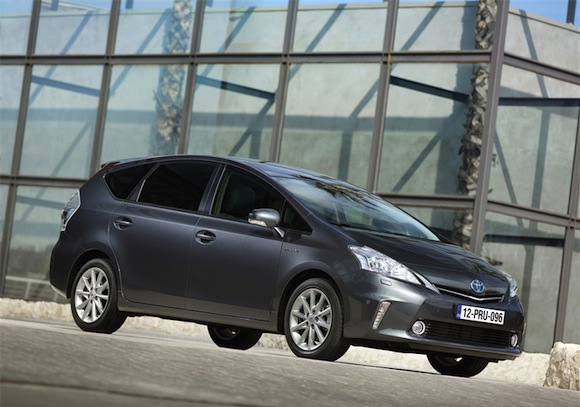 Here, we take a look at how the car was received by the first journalists and reviewers to drive the car.
Andreas Borchmann, writing for Auto Express, says:
'The Toyota Prius+ does exactly what is says on the tin, by offering everything the standard Prius does, plus a little bit more. With three rows of seats, loads of storage space and a panoramic roof, it's a great way of transporting the whole family. The handling is far from sporty, but who cares when you're comfortable and using so little fuel.'
Fellow Auto Express writer Damion Smy produced this video at the launch.
[youtube width="580″ height="400″]https://www.youtube.com/watch?v=bUlnWHP7kHI[/youtube]Peter Lorimer, better known as Honest John, had this to say:
'The Prius+ is completely undemanding to drive. It's a fine family car for environmentally minded families, offering [up to 68.9mpg] fuel economy and the ability to cart two adults and five children around.'
MSN Cars' Sean Carson also praised the car's driving characteristics:
'In urban areas and on the motorways is where the car will spend most of its time, and for this type of driving the migration of Toyota's hybrid technology works well. You can keep the Prius+ in EV mode with some careful throttle application and there's (just) enough urge from the engine so it doesn't feel sluggish. It's quicker than its rivals, dispatching the 0-62mph sprint in 11.3 seconds.'
We will add more reviews and impressions of the car as they are published. Visit the Toyota UK Prius+ page for more info.