As a mechanical engineer within the construction industry, Matthew Roberts puts his mind to ensuring things work efficiently and are put together correctly. It is a career that has no doubt encouraged his enthusiasm for the Toyota MR2 sports car, which over three generations has maintained the defining characteristics of being a mid-engine, rear-wheel drive, two-seater sports car.
Although Matthew was already set in this career path before purchasing his first MR2, he fondly remembers an event in 1985 that influenced his fascination with the model and mechanical engineering in general.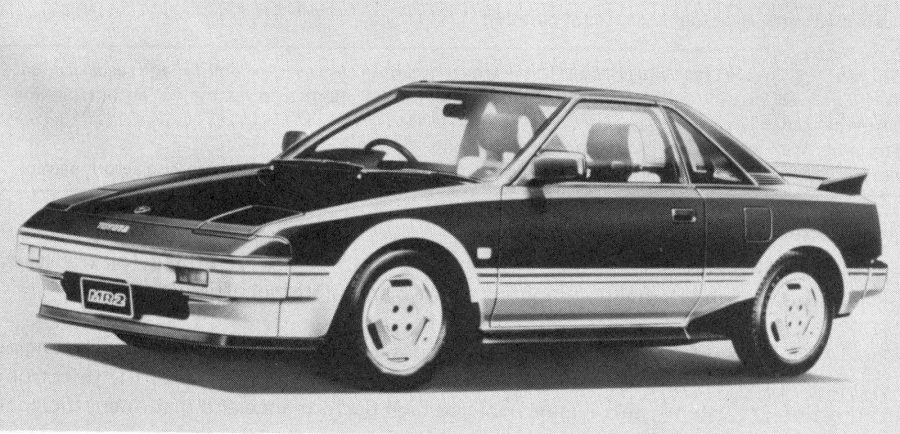 At the time, the Roberts family car was a ten-year-old Ford Cortina, a popular yet traditionally engineered saloon. This was highlighted when Matthew's mother brought home her boss's brand new AW11 (chassis code of first-generation) Toyota MR2 for the weekend. Convinced it was either an Italian supercar or a car of the future, Matthew recalls that he was in awe of this Japanese machine and vowed that he would own a similar MR2 one day.
We continue Matthew's story at the point where that dream became a reality…
When did you buy your first MR2 and what made you choose that particular example?
Matthew: "I finally managed to purchase my first AW11 MR2 in 1995. I really wanted a T-bar model but my budget didn't allow that, so a dark blue last-of-the-line model from 1989 was my next best option. I consoled myself with the fact that its sunroof was still easy to remove and could be clipped into a clever little storage area in the frunk."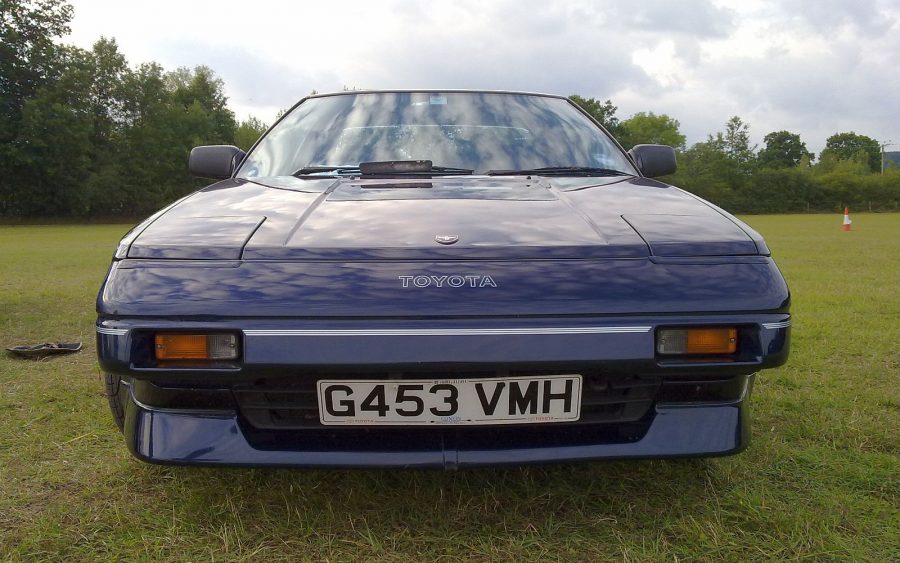 Was this AW11 destined to be a long-term project?
Matthew: "It was always going to be a keeper, even when I got a job with a company car. It also influenced the purchase of my first house, which I chose because it had a tiny garage that was just big enough to keep it in. I've had the MR2 for so long now, and it has been by my side for so many major events, from dating my partner to the first of many trips to Le Mans, that I could never dream of letting it go."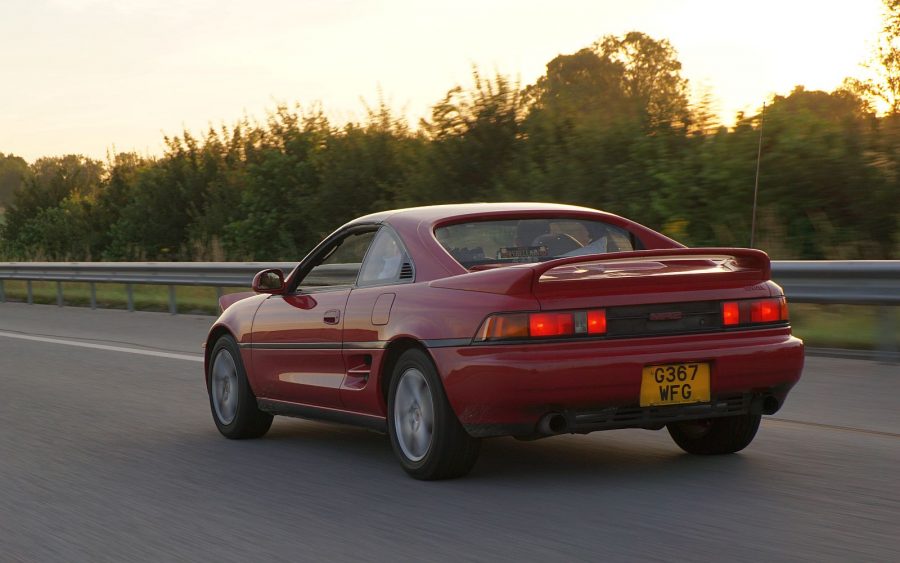 Instead you added to the collection, right?
Matthew: "Absolutely. I felt like the SW20 (chassis code of second-generation) MR2 was a natural upgrade, and still looks modern today. I hadn't actually intended to buy the Turbo model but a work colleague happened to mention that he was selling a really good example and suggested I give it a test drive.
"I don't remember him mentioning much about its performance during our conversation but it blew my socks off when I took it out. It felt exceptionally quick – similar to that of my friend's Escort Cosworth – and although bigger and more refined than the Mk1 it still possessed a similar spirit of raw involvement."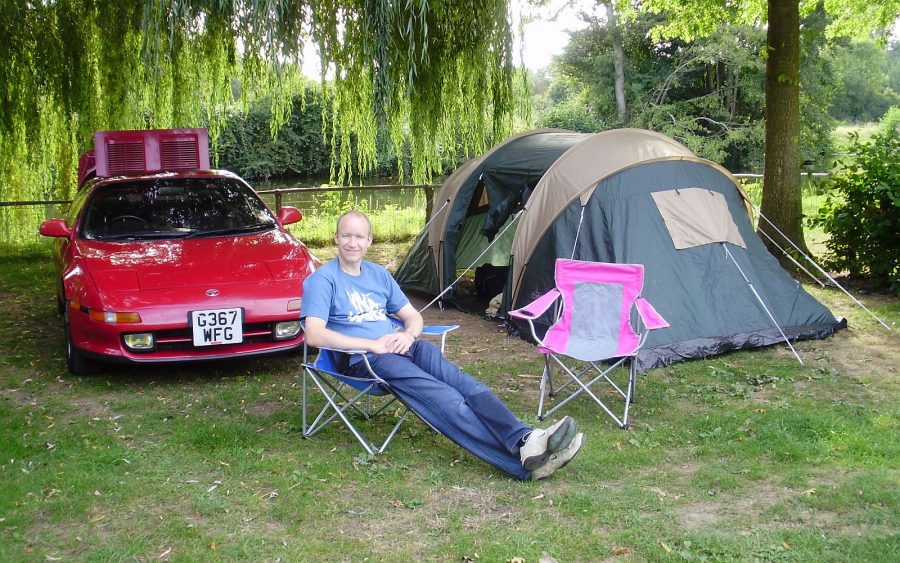 Would we be right in thinking that the SW20 has been just as well-loved and used?
Matthew: "I couldn't wait to take the MR2 on road trips, and managed to convince my girlfriend to come with me on a ten-day touring and camping holiday to the south of France. She said the touring bit sounded romantic, not so much the camping, so we compromised and created a repeatable routine of two nights camping and one night in a chateaux. We had to be very inventive with the packing and stash our clothes and equipment in every conceivable nook and cranny but my girlfriend – now my wife – said it was the best holiday we've ever had. I couldn't get her out of the driving seat!"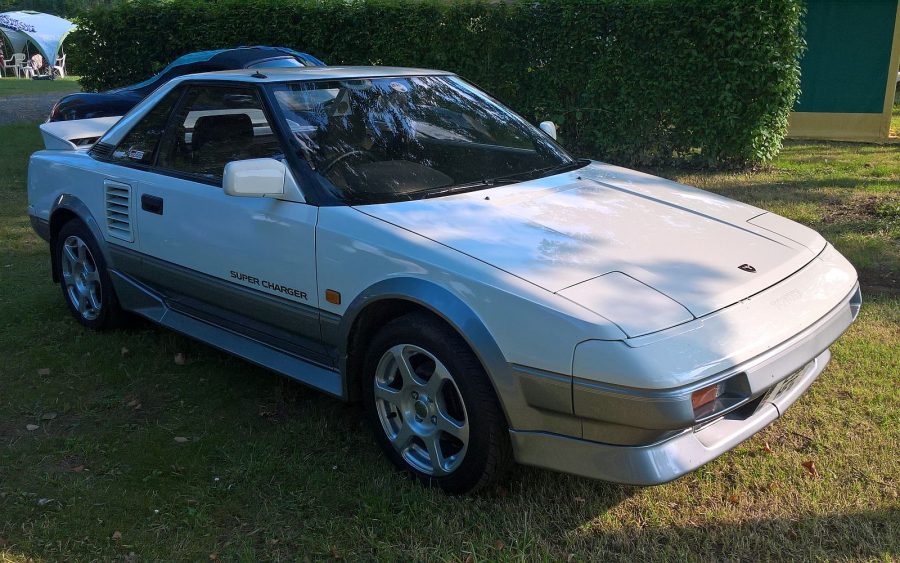 You then continued the JDM theme with the purchase of a supercharged AW11. Why did you go for this model?
Matthew: "Because they are super-rare, even in Japan, and seldom appear on the UK market. So when one of my occasional trawls of the classifieds unearthed a Super Charger (it is written as two words on the boot lid and doors) for sale not too far away in Gloucestershire, I immediately arranged to see it.
"In the photos, it looked clean and tidy with a few sympathetic modifications – pulley upgrade and polyurethane bushes – but closer examination revealed it to be in sublime condition. I've seen a few Mk1s in my time, and this was among the best. It even had the original Toyota radio cassette player and breakdown flare. Needless to say, I bought it straight away. My only concern was explaining to my wife later that day why we now had three MR2s."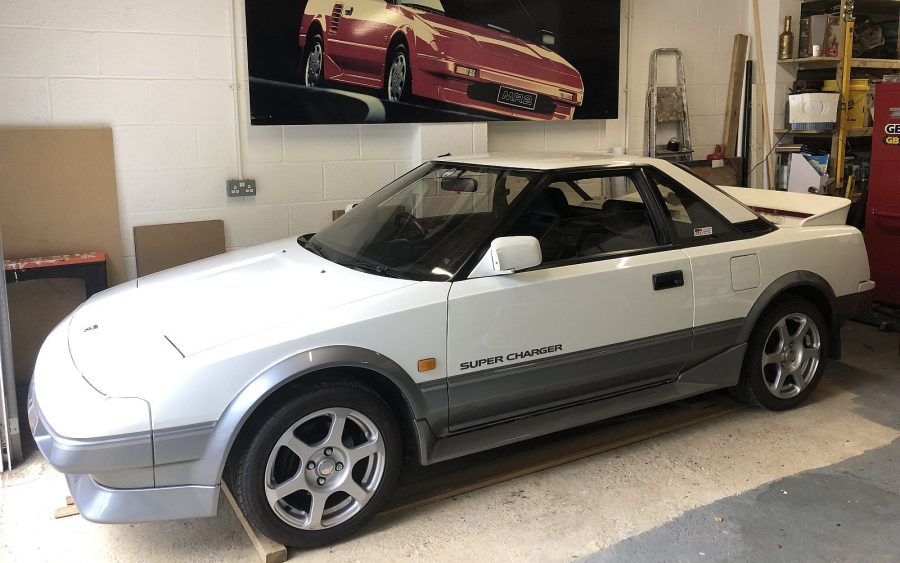 Fast-forwarding a few years, we understand your first AW11 is now having some bodywork issues resolved by your local Toyota centre. Can you tell us about that?
Matthew: "I'm a great believer in leaving certain jobs to the experts. I have zero knowledge when it comes to restoring a vehicle, and am frightened by the prospect of undoing nuts and bolts that haven't been touched in 30-plus years. Jemca Toyota was recommended to me by a friend in the trade, so I commissioned the team there to sort out the corrosion that was beginning to appear around the arches and underside. I have to say, Joey and Mark at Jemca have been excellent and possess the rare knowledge of working on the AW11 MR2 back in the day."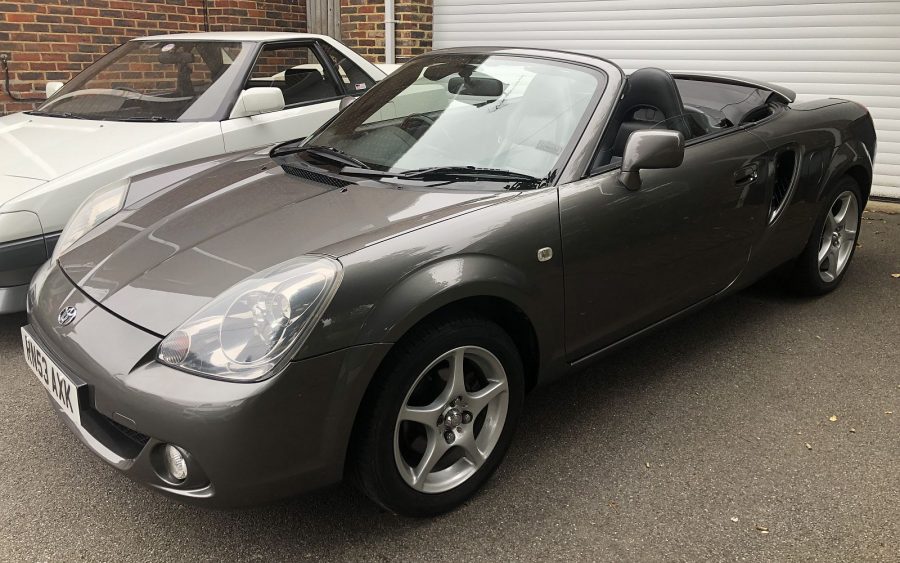 How did the idea of collecting all three generations of MR2 begin?
Matthew: "In recent years there have been many articles extolling the virtues of the ZZW30 (chassis code of the third generation) as an affordable, fun classic that harks back to the good old days of the Mk1. I'd even recommended the model to a friend who was looking for a weekend toy, yet it hadn't really occurred to me until then that this was the very car that was missing from my collection.
"Prices were still very keen back in 2019, so when I saw a nice facelift model in a local garage, I decided to take it for a test drive. Predictably, I found it to be as delightful and engaging as the articles described and I bought it straight away. The fact that it's an outright convertible, which is better than any T-bar arrangement, and offers more smiles per mile than any other car for the same money are simply bonuses."
How would you describe the similarities or differences between the three generations?
Matthew: "That's an interesting question. In terms of size, there are only millimetres between the Mk1 and Mk3, and the simple functionality of the newer car delivers a similarly raw driving experience. So you can appreciate why the Mk3 was described as a return to the MR2's roots. The SW20 will always remain the bigger brother as it's the most sensible and grown-up of the three. But each generation provides something different.
"If you're a keen golfer, the first two generations can easily accommodate a bag of clubs and a collapsible trolley – rumour has it this was a prerequisite during their design. The Mk3, on the other hand, is only good for an overnight bag, and a small one at that. For a long-distance jaunt, the spatial improvements and comfort levels mean the Mk2 comes into its own.
"I would also say that all three generations need to be respected. If they were crammed full of driver aids they would become boring and soulless, and the fact that there's none of that in any MR2 means that they are all true drivers' cars."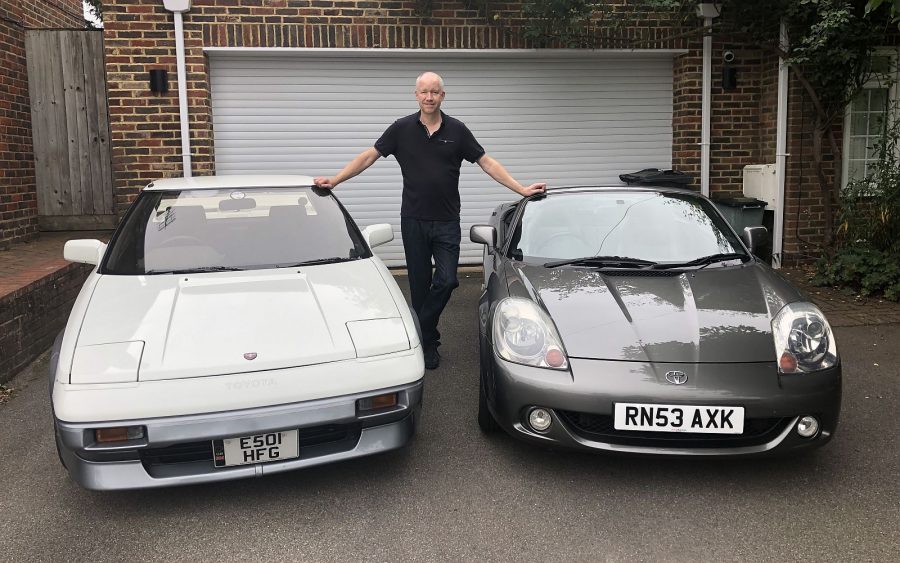 Matthew, thank you very much for introducing us to your fantastic collection.
Learn more: History of the Toyota MR2