It's seventeen-years-old, and far from its first flush of youth. Inside, it smells of dog, the greying seat covers are torn and there's probably just enough dirt on the dashboard to sow plant seeds. Outside, dents, flaking paint and sagging bumpers hint at the very hard life this single cab Hilux has endured.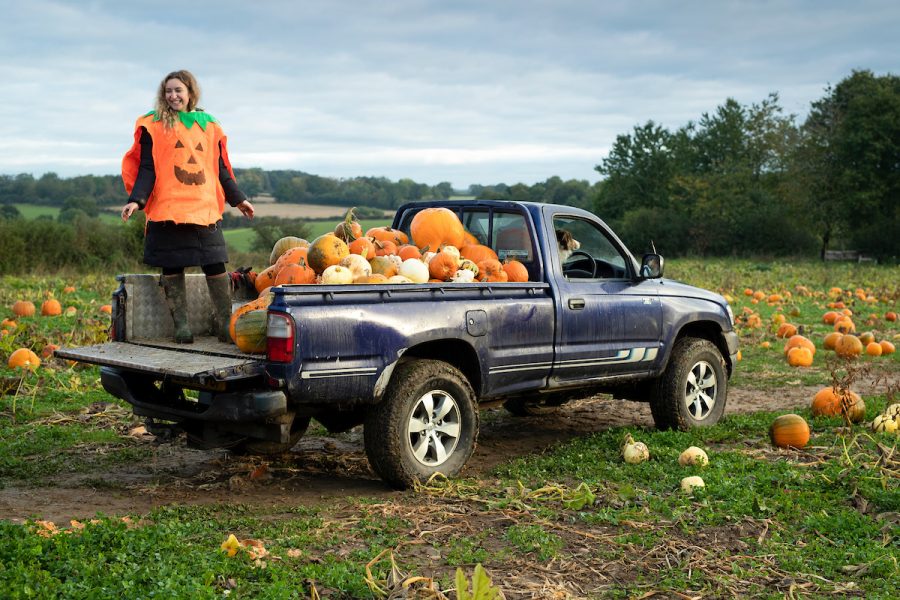 But for one Derbyshire farming family the old Toyota is their go-to vehicle. This month, newly-weds Andrew and Meg Adams are using the Hilux at their pick-your-own pumpkin patch, Pumpkin Corner, near Ashbourne, Derbyshire. "We've had an order for 100 pumpkins from a florist and 30 more for a wedding" said Andrew, 29, as he lifts Meg, 27, onto the truck's tailgate to help load-up with gourds of all shapes, sizes and shades of orange, yellow and green.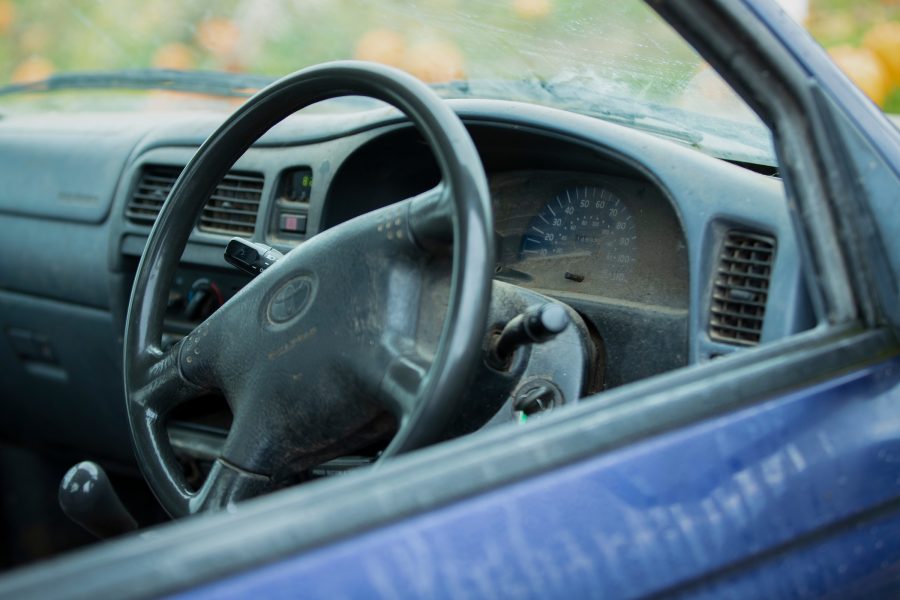 The 'HIL.. D4D TOYOTA' – its once door-mounted, chrome 'U' and 'X' letters, long since missing in action – is owned by Meg's dad, Bob Dilks. He runs the family farm in nearby Hassop, and explained: "We all drive the Hilux and use it for everything. For towing a cattle trailer, or for moving bags of corn or stone. It's a general workhorse.
"It's just like the one they blew-up on Top Gear. It's totally reliable and bullet-proof.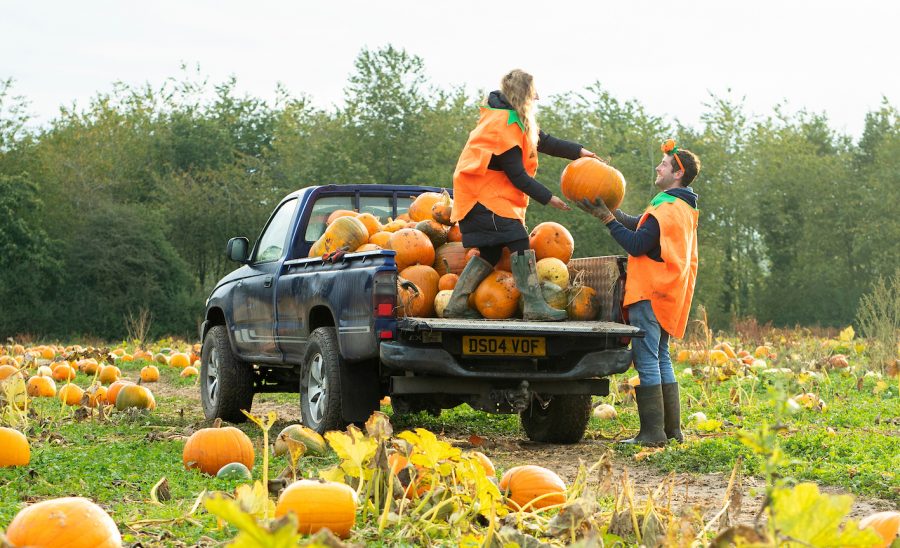 "It's the sixth Hilux we've owned. The last one had 240,000 miles on-the-clock when we sold it. We got this one a few years ago for £4400 – and even with nearly 150,000 miles on it, it's probably worth £5000 now – there just aren't many single cabs about – everyone wants one" he continued.
As if bewitched but ever-hopeful for a game of pumpkin-fetch, Andrew and Meg's border collie, Wilf, stares intensely from the passenger seat as the couple load more pumpkins onto the roughty-toughty Toyota.
"It's a bit of a scary-looking truck, but we all love it. We'll hang on to it for as long as it keeps going", said Meg.