"Every car we drive is a Toyota," began Josh Brooks, when revealing the car-buying habits of his family. And it was little wonder when we dug a little deeper. Josh's father ran a Toyota-approved garage and both parents ran AE86 Corolla GT Coupe models in his formative years.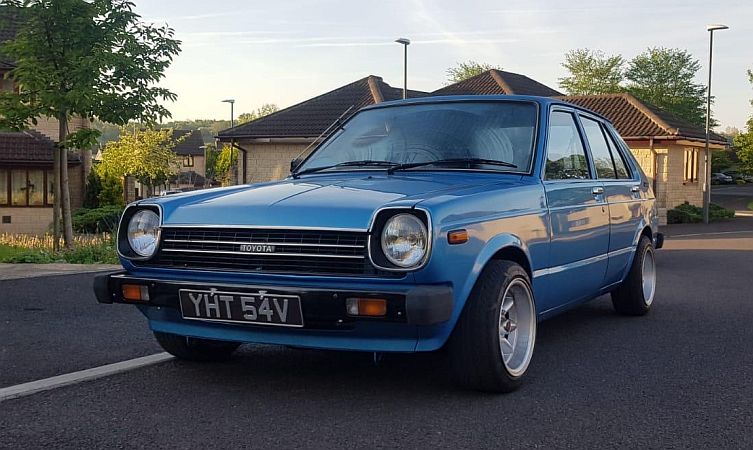 In addition, the family was heavily involved in National Autograss racing. The Brooks began by campaigning rear-wheel drive Starlets and later went on to effectively write the rulebook for the adoption of first-generation Yaris models in today's Class One category. Josh himself has been autograss racing since the age of 12 and in more recent years has competed on race circuits in the MR2 Championship and the Toyota Sprint Series.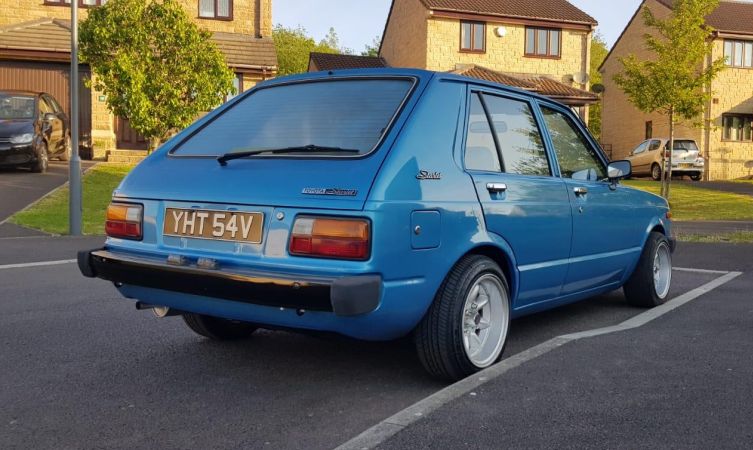 Intriguingly, Josh distinctly remembers being about eight-years-old when his father said that he too would drive a Starlet one day. He probably had in mind that Josh would take over as driver of the Brooks team's Starlet when he reached 12 years old. Little did either of them know, however, that the fulfilment of this prediction would come from an entirely different source.
Learn more: History of the Toyota Starlet
As Josh relates: "One of my mates worked at a local bakery and this lovely old lady used to arrive every Thursday morning and collect all the scraps to feed her chickens. My friend noticed that she always turned up in a 1979 Toyota Starlet and told her that I was a fan of those cars. Apparently, she smiled politely and then went her way as normal."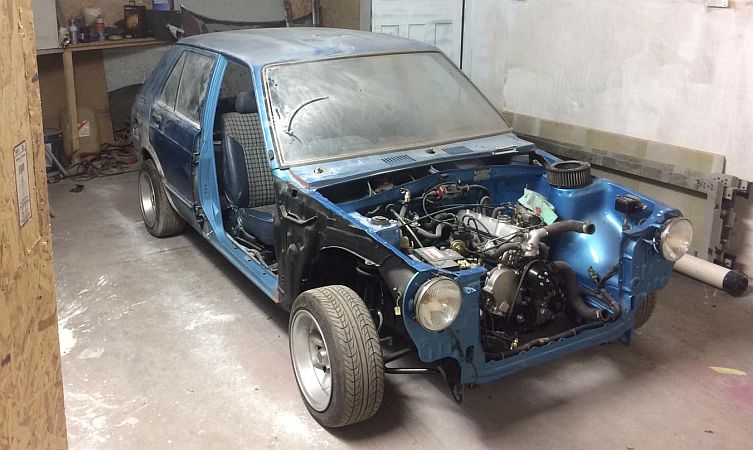 A couple of weeks later, Josh was driving down the road and saw the Starlet heading in the opposite direction, so he turned around and followed it home. "Without really knowing what to say, I knocked on the lady's front door and told her how much I liked the car and asked whether I could have a quick look at it. She was delighted to open the garage and show me what was evidently her pride and joy. She was its first and only owner and proudly proclaimed that it was Radstock 'born and bred' – bought from the Toyota dealership in Radstock, Somerset, and had never been anywhere else."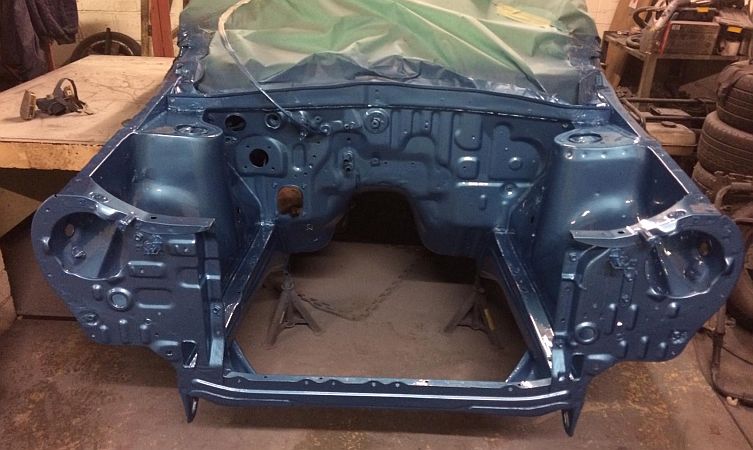 Having pleaded with the lady to get in contact with him if she ever wanted to sell the Starlet, Josh left the lady and went on his way. A couple of years later he returned home from holiday and turned on his mobile to discover that he'd missed a couple of calls from a number he didn't recognise.
"I called the number," Josh recounted, "and found that the lady's son – a man named Brian – had been trying to reach me. He told me that his mum had recently passed away and that she had requested that I have the car. I couldn't believe it and asked Brian how much they wanted for the car, but he refused any money and told me just to come and collect it."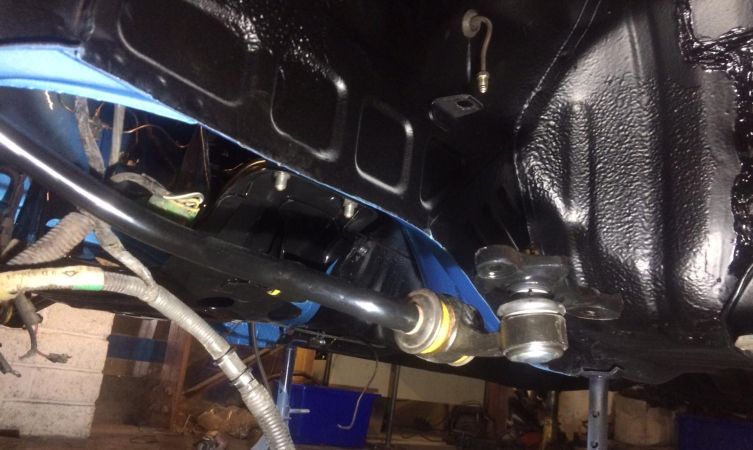 The underside and bushes of this 1979 Toyota Starlet are now as pristine as the bodywork
Josh used the Starlet as his daily driver for a while to get a feel for the car and what it might need. It definitely wasn't at the sort of standard he was happy with – or what this low-mileage, one-owner wonder deserved – so a to-do list was drawn up and a small industrial unit sourced in which to carry out the work. As it happened, the arrival of the Starlet coincided with Josh's racing commitments, and these had eaten into his savings. Nevertheless, the Starlet wasn't going anywhere and Josh committed himself to begin work as soon as the racing season ended.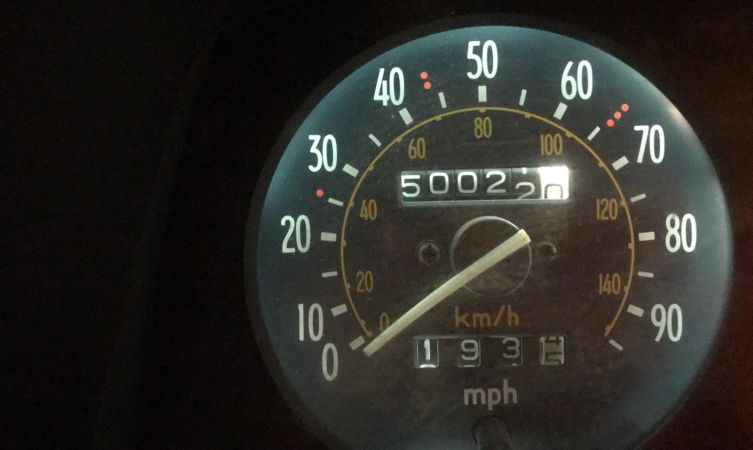 A little over 50,000 miles in 41 years: this Starlet is barely run-in!
The restoration took two years to complete and was the first time Josh had ever undertaken such an endeavour. Modestly fast-forwarding through the process, Josh said: "I installed new rear arches, inner arches, inner and outer sills, front and rear valances, stripped the shell, prepared the bodywork, and then repainted it in its original colour."
We asked how Josh got on with finding new old stock parts and repair panels. "It wasn't easy," he replied. "But I was put in touch with a few experts who had race-prepared Starlets in the past. Among other things, they suggested repairing the rear arches (see below) with panels designed for the Mk1 Ford Fiesta as they are almost identical and easy to source."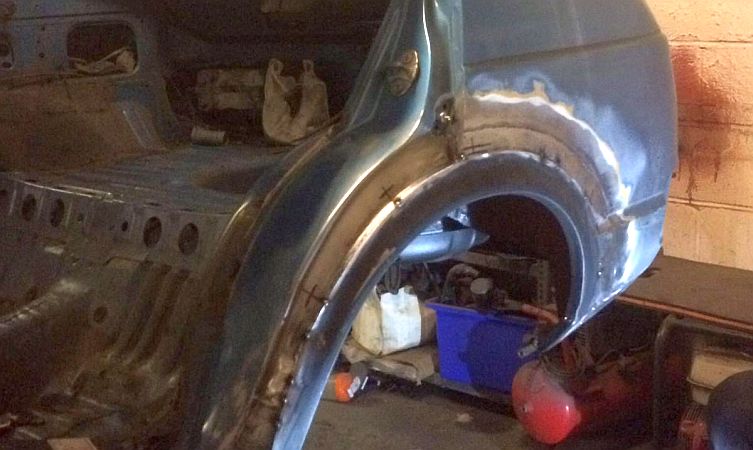 Considering the increasing rarity of all KP60-series Starlets (this is a five-door KP62 equipped with a 1.2-litre 3K engine and five-speed K50 transmission), we wholeheartedly agree with Josh's decision to approach the project as an OE-style restoration. "It's a restoration done by somebody who doesn't normally restore cars," Josh admitted. "So I'm very proud of what I've achieved with this build. You could say that it's been completely home-restored."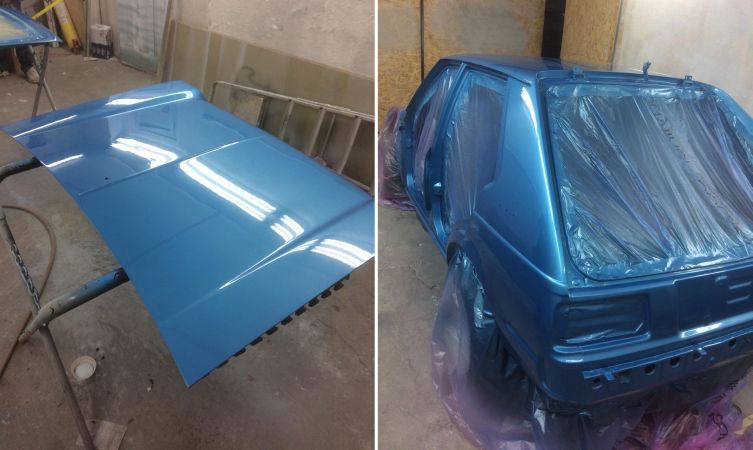 In fact, the only diversion from standard has been the new alloy wheels. And we're glad to report that this addition was approved by Brian when Josh proudly brought the fully restored Starlet to his house to show him how much he appreciated his mother's incredibly generous and unexpected gift.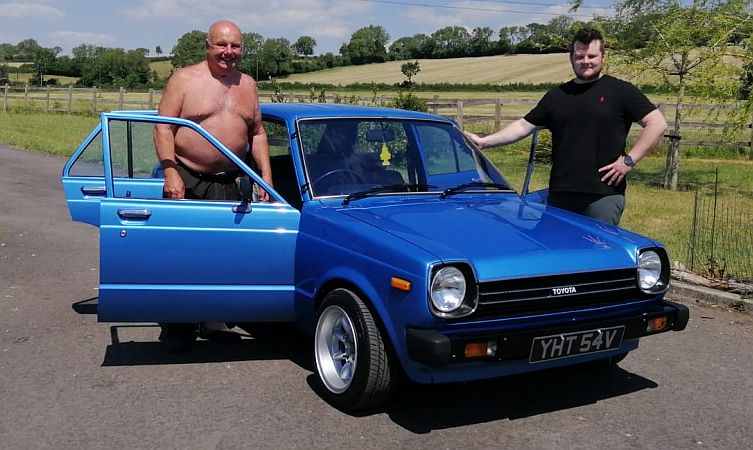 Brian was so delighted with Josh's restoration of his mother's old Starlet that his shirt disappeared!
Now more than 40 years old and displaying a smidgen over 50,000 miles, the Starlet is registered as an historic car and destined to stay in Josh's possession for the foreseeable future as the headlining star in the Brooks family's Toyota collection. It spends most of its time in dry storage and is only encouraged to make an appearance on high days and holidays. And what's more, it still remains Somerset 'born and bred'.
Toyota People… is a series that celebrates individuals with a special enthusiasm for Toyota, whether that is related to its vehicles, philosophies, or manufacturing processes.