As the world's first four-seat car measuring less than three metres long, the Toyota iQ was born to provide safe and stylish transport within urban environments. Who, then, would have expected to see a Toyota iQ racing car?
That's exactly what Fensport, a Cambridgeshire-based specialist Toyota tuner, have created. The firm has turned an iQ into an unlikely but surprisingly effective track day machine.
Primarily designed to take part in the Toyota Sprint Series, the top-spec 1.33-litre iQ 3 enjoyed standard specification for just three days while the team evaluated its suspension. Immediately afterward a fully adjustable suspension package was installed to lower the ride height and new alignment settings were tested to increase the angle of negative camber on the front wheels.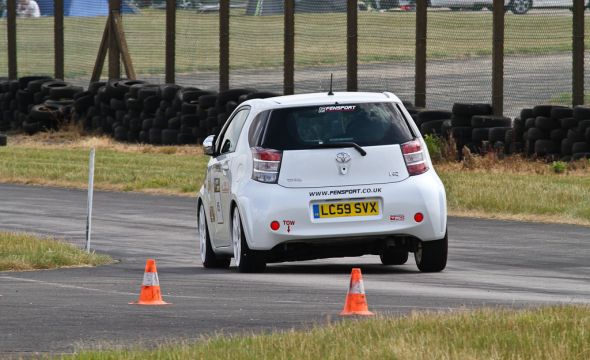 Continuing their focus on the chassis, the original 16-inch wheels and low rolling resistance tyres were replaced with bolder, coordinated 17-inch alloys with high-performance road tyres.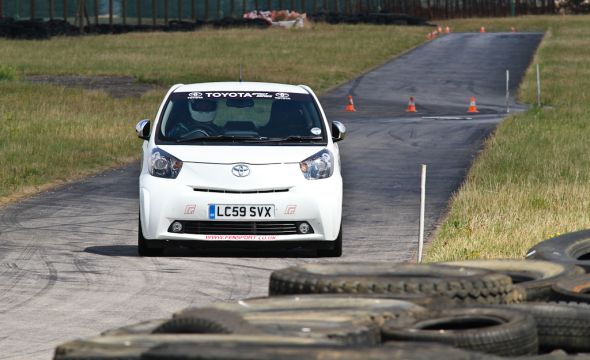 The combination of track suspension, optimised geometry and a larger, stickier footprint transformed the handling and appearance of the Toyota iQ racing car. Its front/rear balance was neutralised, while both pitch and roll were more contained – all vital qualities in a track car.
Grip levels were described as limpet-like, which left the Fensport team reckoning that its little city car had giant-killing potential on B-roads and tight sprint circuits.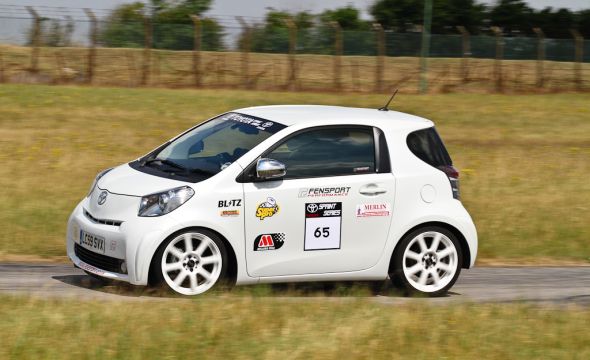 While the iQ 3 has a surprising turn of speed, Fensport made mild modifications to the 1.33-litre engine in order to improve its straight-line performance. Breathing enhancements in the form of a free-flowing intake and exhaust system were therefore employed to raise peak power from 97 to 103bhp. A pleasing side-effect of these was the Toyota iQ racing car's more throaty soundtrack.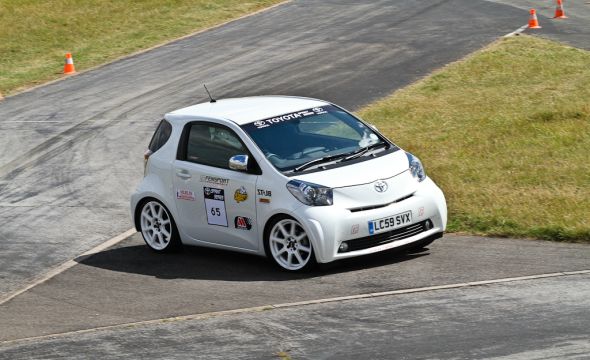 Emblazoned with sponsor graphics and a race number, the opportunity arrived to test the Toyota iQ racing car's mettle against fierce competition in the Barkston round of the Toyota Sprint Series. Running in a class that pitched it against other Toyotas running up to 1.6-litre engines (Mk1 MR2, Yaris T Sport and so on), the Fensport iQ finished a creditable 23rd overall and third in class behind two 1600cc race cars.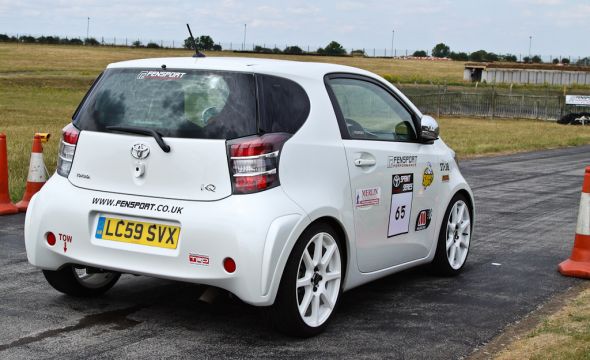 We doubt Toyota's development team had any inkling that the iQ would become a master of such diverse disciplines, but we're sure the engineers are delighted with its adaptability.
Which got us thinking: Do you have any further evidence that supports the iQ's status as a have-a-go hero? If so, we'd love to hear from you!
The details of this article were correct at the time of publication in 2013.