Perhaps you were lucky enough to catch sight of Toyota's 'future cars' out on the road last weekend? One thing's for sure, with Auris Hybrid, Prius, Prius PHV and the FCHV-adv concept all taking part, the 2010 RAC Brighton to London Future Car Challenge was not to be missed.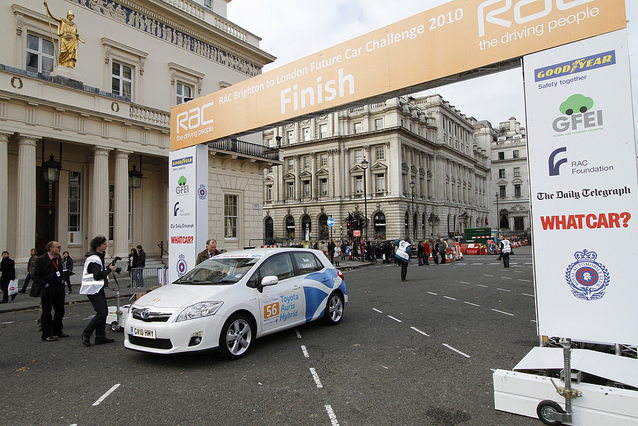 Tasked with using the least energy to get from Brighton to London, the Toyota fleet included all three generations of Prius, nine Auris Hybrids, two plug-in Prius PHVs and, of course, the UK debut of Toyota's hydrogen fuel cell concept, the FCHV-adv. Click here to find out what Guardian environment correspondent Bibi van der Zee thought of her time in the zero-emission hydrogen-powered concept (pictured below).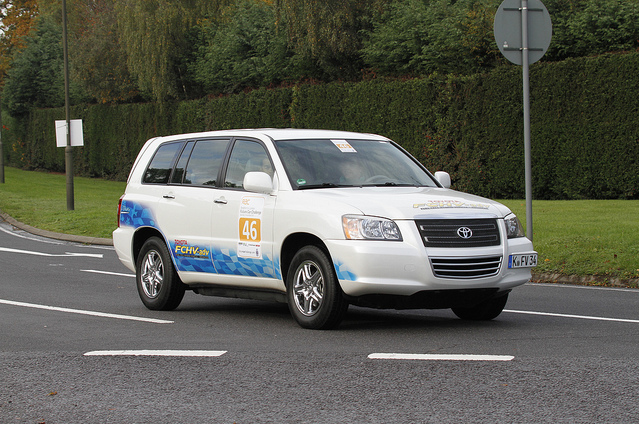 A selection of the UK's top motoring journalists and commentators took to the wheel of the Toyota entries, including Auto Express road tester Dawn Tennant in an Auris Hybrid, Ivan Aistrop from What Car? in a Prius PHV and Car's Ben Oliver also driving the plug-in Prius concept. The MSN Cars team took charge of not one (not even two) but all three generations of Prius – click here to read Dan Trent's report.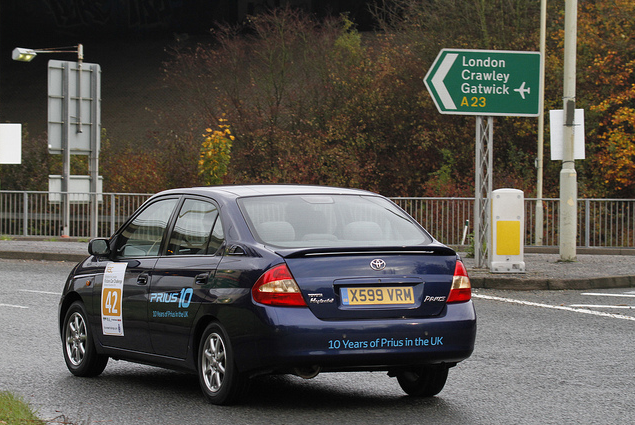 As well as serving as a great shop-window for the clean and efficient cars of today and tomorrow, the challenge also gave Toyota the chance to show just how well its current hybrids can perform in real-world conditions. Top honours in the Toyota Nations Challenge went to Team England A, driven by What Car? journalist Matt Sanger. We can reveal that it covered the 2010 Brighton to London route at a miserly average of 72.8mpg.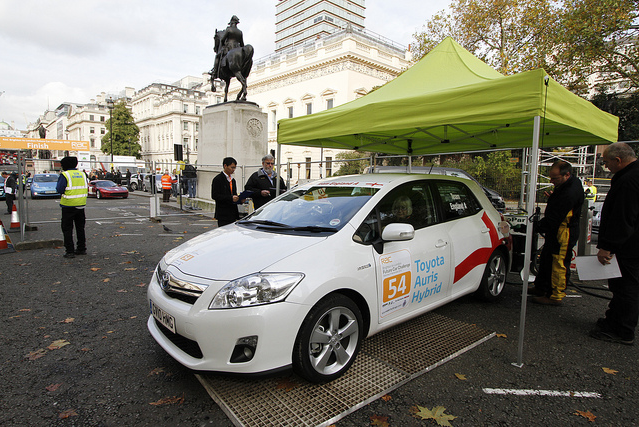 What's more, all eight of the Auris Hybrids taking part in the challenge managed to outperform their official combined economy figure of 70.6mpg, showing how easy it can be to get the best from Toyota's Hybrid Synergy Drive system.
Can you match or better the performance of our challenge drivers? Let us know if the daily average mpg from your Toyota hybrid – or from your Toyota Optimal Drive diesel or petrol model – is even better than the official figure.
Click here to view our full RAC Brighton to London Future Car Challenge picture gallery.