Hot Wheels has become a global icon in the automotive world and beyond since its introduction back in 1968 at the New York Toy Fair. Now, a staggering 519 million Hot Wheels are produced every year (which works out at 10 million a week, or 16.5 models a second) and more than six billion have been produced in the company's lifetime. With over 130 new car designs introduced to the line-up each year, a series of Toyota models have been specially chosen to be immortalised in diecast form.
To celebrate the launch of a new Toyota Hot Wheels series, we got the chance to speak with Steve Vandervate, Premium & RLC Graphics Designer, Hot Wheels, about what it takes to design and create a new line of Hot Wheels models, and why these miniature masterpieces have stayed so popular throughout the decades.
What sets the Car Culture series apart from the rest of the Hot Wheels range?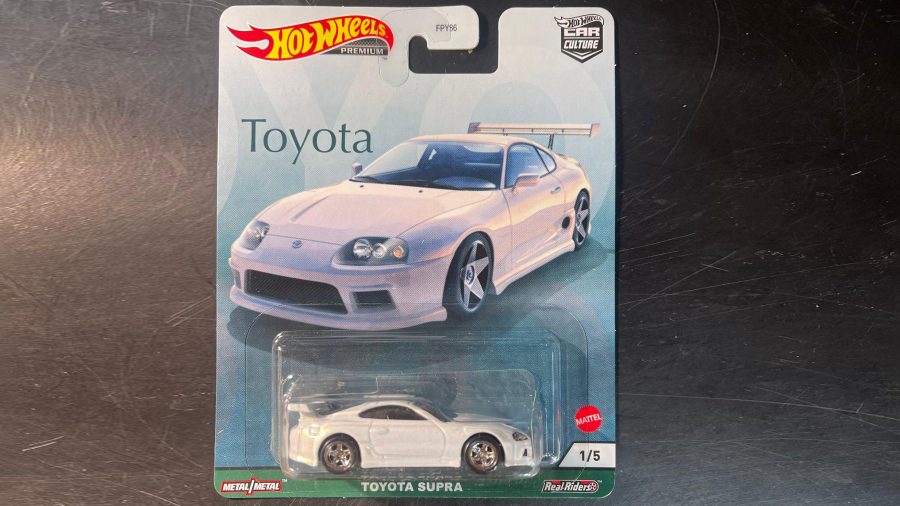 Steve: "The Car Culture range is a set of 48 unique cars specifically focused on automotive enthusiasts, the most die-hard fans of that car or that genre. They have a greater level of detail, specifically a more authentic recreation of the physical design and an enhanced level of graphic decoration from the paintwork to the packaging. It's the most authentic and 'on trend' stuff that we can do within our schedule as it takes about 18 months between deciding on the product you're going to do and by the time it comes out on the shelf. Hot Wheels has always been about staying true to our roots in automotive culture, and our partnerships – Toyota is a great example – give us access and leverage that allow us to prove that with every release."
Is there a certain criteria that cars need to meet before being selected for the Car Culture series?
Steve: "The easiest way to explain why a car is selected for the Car Culture series is that the car needs to have 'it'. I know that might seem like a bit of a non-answer but simply put, you have to feel it, the car needs to have a certain x-factor quality about it. The car in question doesn't always have to be revolutionary or well known, but it has to have "that thing". Whether it had "it" from the factory or achieved it in the aftermarket street or track world, it has to make your heart race when you see it. The Mk4 Supra from this set is a good example, as due to it being in films like Fast and Furious and having such a big impact on the aftermarket scene, it has become a car that everyone wants and recognises instantly as being from a particular era."
What made you choose this selection of Toyota Hot Wheels models to add to the Car Culture series?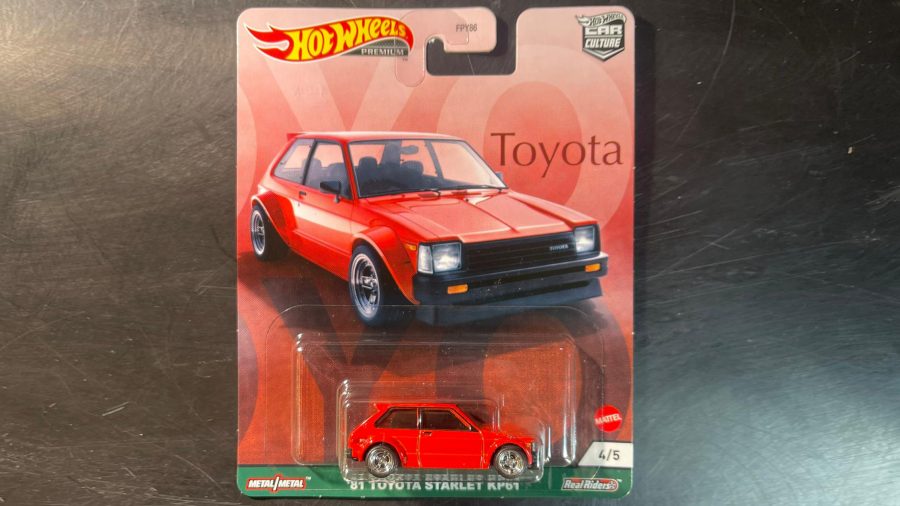 Steve: "Toyota is a huge brand in the US, and globally, and everybody has experience with and memories of Toyota vehicles growing up. Not always strictly in a performance sense, but they are a cultural milestone that everyone can connect comfortably with (just like Hot Wheels). For this round, we created two new castings – the Land Cruiser FJ60 (influenced by a car owned by our good friends over at japanesenostalgiccar.com), and the '81 Starlet KP61 (done as a tribute to a personal car of a partner at Hot Wheels Japan). The Supra, 4×4 Pickup and 2000 GT are about as iconic as a vehicle can get and are at the top of any sensible wish list, whether it's a real car or diecast replica."
How difficult is the design process to ensure the model cars remain as accurate as possible?
Steve: "Fans of these cars know exactly what they look like so it's our job as designers to reproduce them faithfully. Everything from headlights and taillights to emblem design and placements and authentic and accurate colours and graphics needs to be spot on because we are aiming these models at their biggest fans, who will spot if something is wrong or doesn't quite look right. It's something that Hot Wheels does quite well I think as we always try to hit the mark with every car, whether it's a brand new model or something we have cast before. It always needs to be accurate because of who our audience is. The people buying these models are huge fans of the real thing."
What research goes into selecting the colours for each of the models?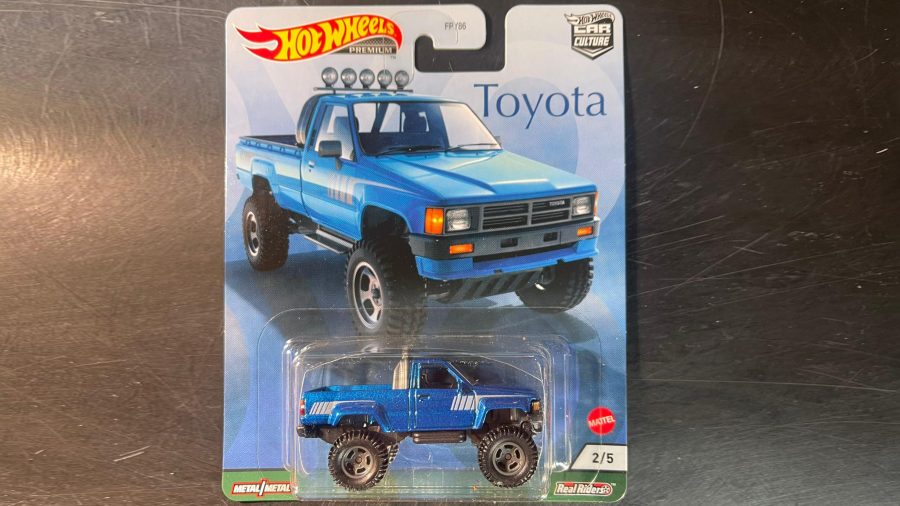 Steve: "It's a tricky job making sure we get the colouring right for each car because that is the first thing everyone sees and picks up. If it's wrong then our customers are vocal about it because they are so passionate about that car. It's important we do the research beforehand and work with our manufacturing partners to match colours as closely as possible, whether it's factory colours or speciality aftermarket finishes. But it goes beyond the paint on the car, especially for the Car Culture series as even the artwork on the packaging needs to be correct. For the Toyota Car Culture set the packaging mix was designed to follow the tone-on-tone aesthetic of the '70s Toyota print ads."
Roughly how long does it take from a vehicle being suggested as a Hot Wheels model to ending up in store available to purchase?
Steve: "About 18 months, give or take from initial idea to it being available to purchase on a shelf or online. If we have a pre-existing cast of a car, say Supra, then it will take us a bit less time as some of the groundwork has already been done. But for a brand new model which we have never done before, that is usually about 18 months, which probably isn't too dissimilar to a full-sized cars production cycle. We always have to work ahead because of this and have already finished next year's model line."
Are there any Toyota models, past, present (or future) that you would love to add to the Car Culture series at some point?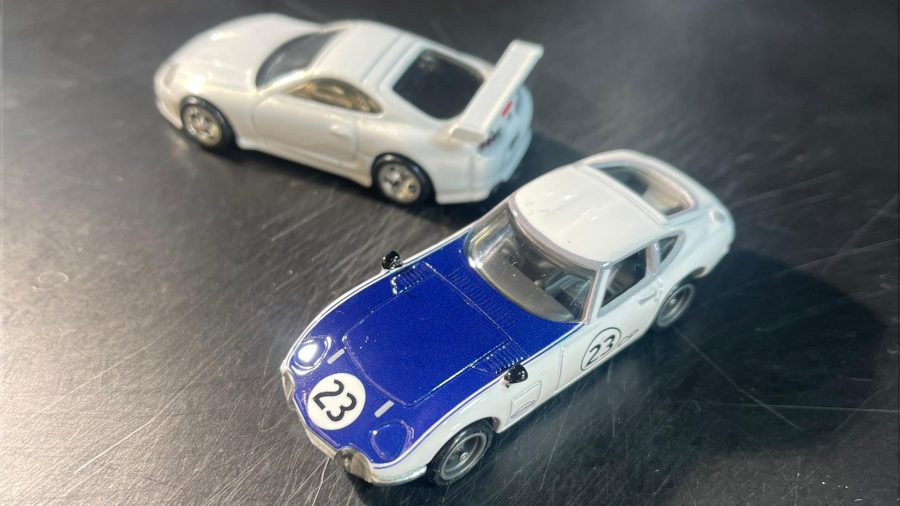 Steve: "There are plenty of classic Toyota models I'd love to add. Just a few off the top of my head would be the '60s FJ40 or FJ45V, '83 4×4 Pickup, '75 Celica GT, '93 Chaser, '76 Corolla Wagon, which might not seem that special to most people but its the car I learned to drive in so obviously has I have a special connection to that. In terms of present-day stuff, I'd love to do the GR Yaris and GR86, we have already done a few GR Supras in our other Hot Wheels line but the other Gazoo models would be a great fit too."
Why do you think Hot Wheels are so popular, and have remained so popular throughout its history?
Steve: "The Hot Wheels brand has always been about aspiration. The first Hot Wheels model you get as a child is usually a car you aspire to get when you're older. Seeing all these exotic and expensive cars on the internet or in magazines make them seem unobtainable but that doesn't have to be the case. You see a Ferrari on TV and think 'Yeah, I want that when I'm older' and having a Hot Wheels model of that Ferrari feels like a step towards owning it. These are the cars you want, the cars you would own if you could, and we allow that to happen. It's a starting point for a lot of people's journeys into being a car enthusiast, and something which is now being passed down through generations, but also something adults can come back to later in life. The people with the biggest collections of Hot Wheels models are grown adults, but children can afford to have 20 or 30 at a time. Everyone has a memory of lining their Hot Wheels cars up on their bedroom floor and it's such a relatable thing for every car enthusiast."
Jake Weaver was speaking to Steve Vandervate