When former co-driver to the stars Nicky Grist decided to buy himself a rally car, there was only one candidate. After a successful career as a World Rally Championship co-driver – a career that delivered 21 victories calling pace notes for rallying royalty including Juha Kankkunen and Colin McRae – the Welshman had every right to treat himself. And the car he longed to own more than any other was a Group A Toyota Celica.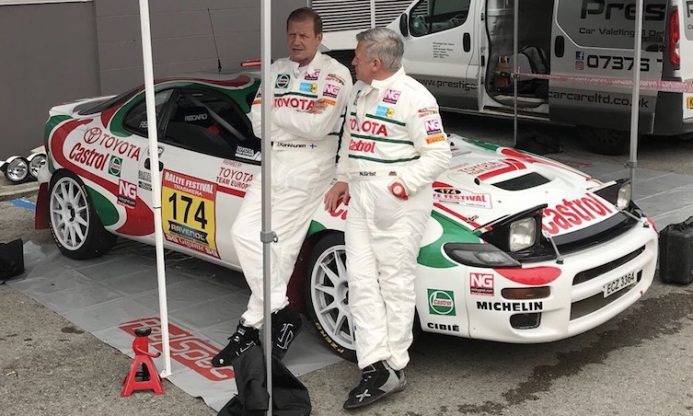 "It all goes back to the Safari Rally," comments Nicky, wistfully. "At the end of 1991 I got my first job with Toyota Team Europe – co-driving in a Celica for Swedish driver Mikael Ericsson during a test and development programme in Kenya." Nicky had already been a professional co-driver for several years, but that role alongside Ericsson was his first for a major factory team.
"The Safari Rally really is something else," adds Nicky. "I hadn't competed outside of Europe at that point and I couldn't believe what I was seeing. The terrain, the conditions, the wildlife… it was all completely alien to me. I was there for four months before competing on the event itself. In that entire time the Celica never missed a beat, which gave me so much confidence in its strength and durability."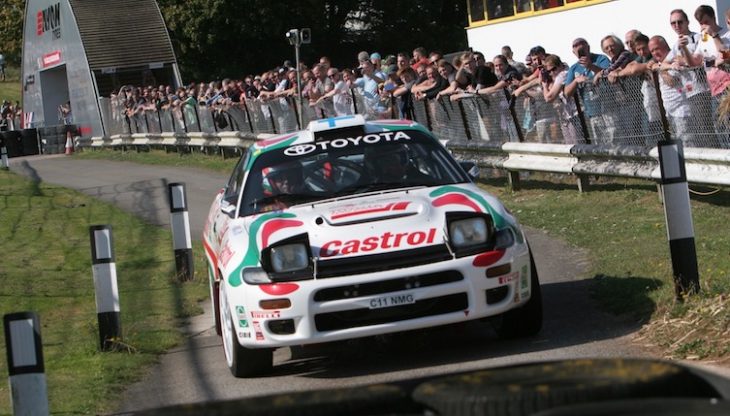 He and Ericsson finished a fine fourth overall on the Safari Rally in April 1992. It would be another year before he'd get a second opportunity with Toyota, but when the call came in to sit alongside Finnish driver Kankkunen, competing that year for a fourth WRC drivers' title, Nicky leapt at the chance. He travelled to Argentina, made himself comfortable in the Celica alongside the biggest name in rallying, and promptly won the event.
Later in 1993 he secured the seat alongside Kankkunen on a permanent basis, winning again in Australia and for a third time on the season finale. Appropriately enough, that was his home event.
"Winning the Network Q RAC Rally in treacherous conditions sealed it for me. The Celica became my favourite car and I knew I had to have one some day." From being a relative WRC rookie at the start of 1993, Nicky ended the year with three WRC wins to his name. He had arrived. What's more, it was from the very best seat in the house that he got to watch Kankkunen claim a record-breaking fourth WRC title.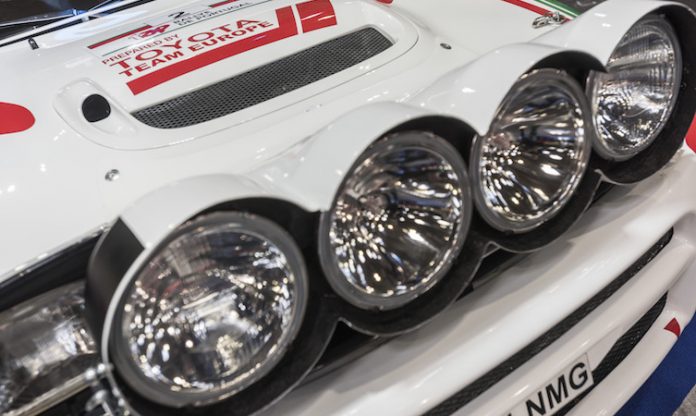 Nicky's car is a full Toyota Team Europe machine. It was built in 1992 for Carlos Sainz to use on Rally Australia (where he scored a podium). In December that year Kankkunen used the car for his Rallye Monte Carlo pre-event test and then, once Didier Auriol had competed in it on Rally Sweden in 1993, the car was sold on. It has real provenance, then: as well as being driven by no fewer than three WRC champions, it also has a podium finish to its credit.
Subsequently the car found its way to Ireland where it was campaigned by a handful of amateur drivers. It was converted to right-hand drive and, in Nicky's words, "a lot of the important details were lost". He bought the car two years ago and spent 18 months putting it back to its original specification, including reconverting it to left-hand drive.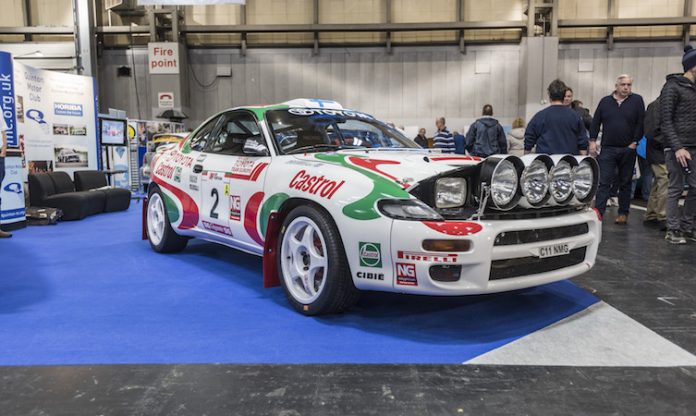 "Having sat in the co-driver's seat on all those rallies alongside the wonderful drivers I was fortunate enough to sit next to in my career, I did develop a feeling for a rally car and how the drivers were driving it. But when I jumped into the driver's seat myself, all that was lost! I don't want to rally the car in anger; it's too precious for that. Instead I'll just use it on demonstration events and the like."
Has the competitive instinct been reawakened? "Oh no," he laughs. "After a long career chasing every tenth of a second, I'm quite happy just to drive my car for fun."
By Dan Prosser, co-founder of DriveNation (@drivenation_ )
Read more Toyota rally historian Benny Heuvinck