Taking styling inspiration from the past, the Toyota Compact Cruiser Concept looks ahead, to see how a small, yet rugged SUV could fit into a fully electrified world. Revealed back in December 2021 as part of Akio Toyoda's major BEV announcement, the Compact Cruiser was one of the highlights of the 17 new battery-electric vehicles revealed. Here, we take a closer look.
Created by Toyota Europe Design development centre (ED2) in Nice, France, (the same people who designed the Aygo X prologue), the Compact Cruiser aims to show how the 'Cruiser' moniker can adapt to an all-electric and ultra-modern environment.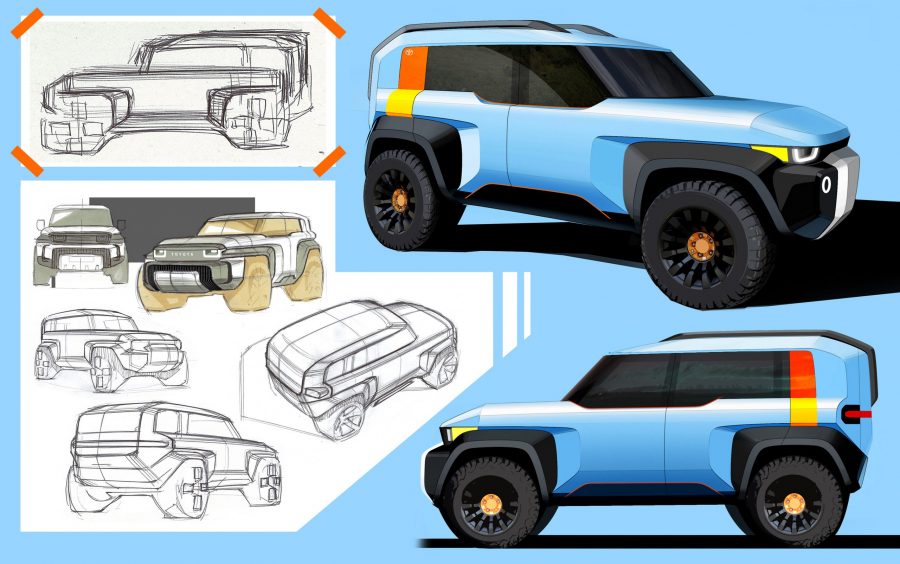 Intended to target "young, professional urban dwellers who enjoy active outdoor leisure interests and is designed to enhance the lifestyles of its target customers with a uniquely engaging, go-anywhere, all-wheel drive EV experience", the Toyota Compact Cruiser Concept draws off more than 70 years of Land Cruiser and off-road heritage.
The rugged exterior borrows plenty from the first-generation Toyota Land Cruiser, including the off-road silhouette and simple, strong body sections, squared wheel arches, retro-styled white wheels on the left-hand side, and more. However, this is paired with some ultra-modern touches which bring it into the 21st Century (and beyond?) with LED lighting elements, a chunky yet aggressive front end complete with a defined skid plate, a ladder mounted on the C-pillar, and uniquely, different wheels on the right-hand side.
Renderings of the Concept also show it with various extra accessories such as a roof rack, auxiliary lights and branch deflector wires plus different colour combinations that might be slightly more discreet than the shocking blue and orange scheme seen here.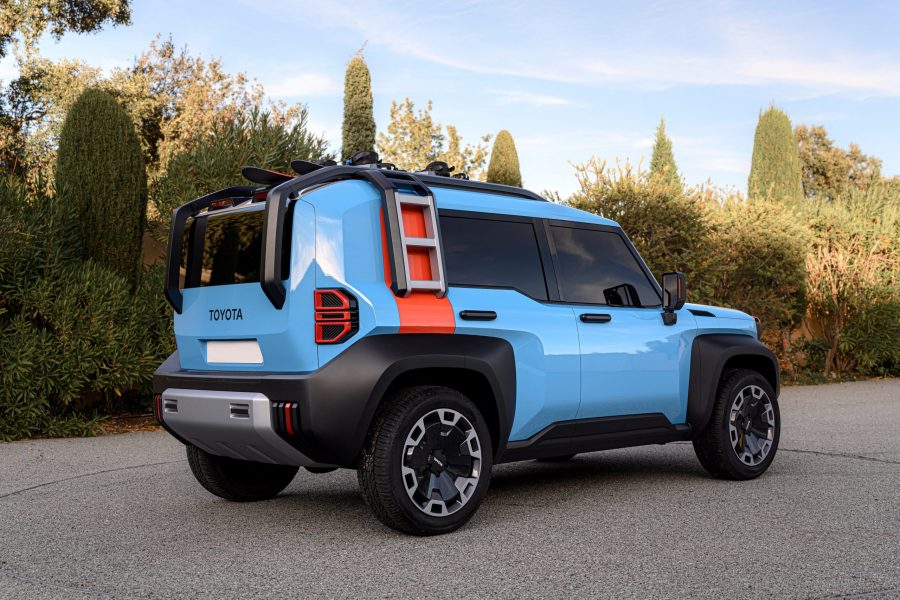 The rugged good looks haven't just gone down well with the public, as the Concept won the prestigious 2022 Car Design Award in the Concept Cars category organised by Italy's Auto&Design Magazine.
This isn't the first time that Toyota has toyed with the idea of an all-electric compact off-roader. Back in 2017, Toyota revealed the FT-4X (Future Toyota – Four-Wheel Drive Crossover) Concept which was inspired by the FJ Cruiser and was penned by Toyota's Calty design centre in California, hence the more 'American' appearance compared to the Compact Cruiser.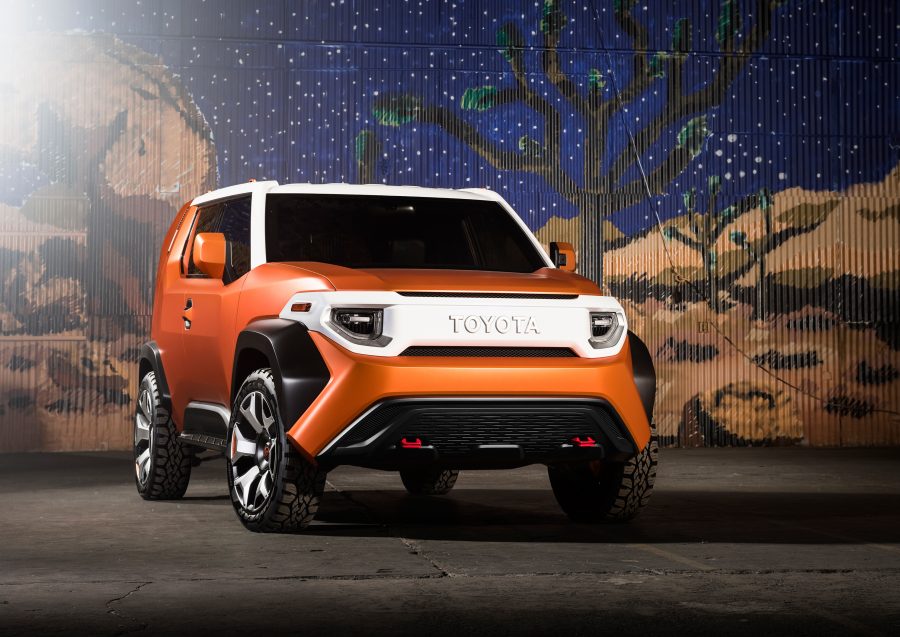 There are no technical specifications to accompany the Toyota Compact Cruiser Concept at this time, apart from it being all-electric and all-wheel drive, but we're sure you can use your imagination to fill in the blanks for now.