What would you do if you had six months off? Maybe finish that novel you've been working on for years, or start a new side hustle? For James Fleming, the answer to that question was to embark on the Land Cruiser adventure of a lifetime. Along with his friend Jack Scott, he took 'The Longer Way Down', travelling from the Orkney Islands in Scotland to Tin Roof, Harare, in Zimbabwe, in a near-standard 1998 Land Cruiser 90.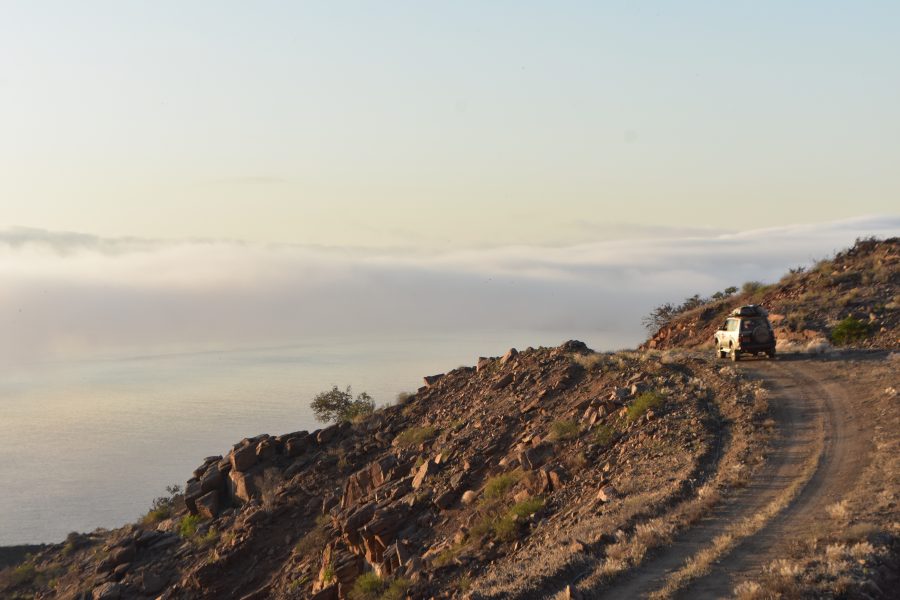 Fleming, 24, had always wanted to undertake the arduous drive back to his homeland of Zimbabwe from the UK was between contracts in the Army, shifting from Full Time Reserve Service to Regular Service. Meanwhile, 23-year-old Jack quit his job as a refrigeration technician to take part in the 115-day, 17,002-mile journey, which encompassed a total of 21 countries.
We caught up with James to speak to him about this incredible trip, his love for Land Cruisers and doing a lap of the Monaco Grand Prix circuit …
Why did you choose a Land Cruiser for this adventure?
"I looked at several different vehicles, and I was initially considering using a Fiat Panda 4×4, but when I looked at the roads along the west coast of Africa, I realised I would need something a bit more rugged! Land Cruisers are pretty much omnipresent in Zimbabwe and a friend who runs an anti-poaching organisation gave me a ride in his 70 series. I was seriously impressed by the ground it covered and at the speed at which it covered it."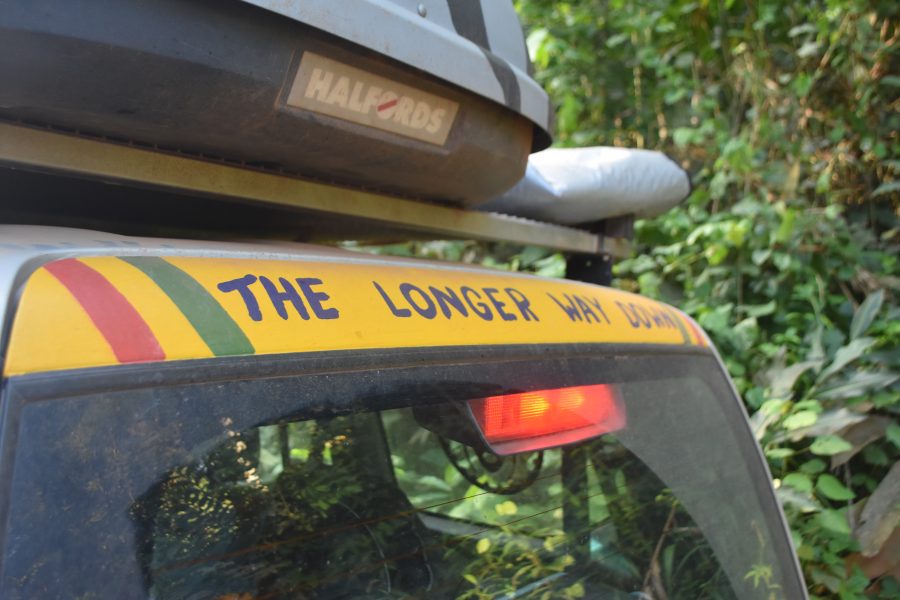 "I found our Land Cruiser on Facebook marketplace and I soon as I saw 'Shaka Bundu', it was love at first sight. I paid £3,000 for it which isn't much at all."
You named your Land Cruiser 'Shaka Bundu'. What's the story behind the name?
"Shaka Bundu is the name of a song and album by South African artist Penny Penny. I like the song a lot and the story of how he recorded it, where he was working as a cleaner in a recording studio and snuck in one night to record his music, then showed it to the studio execs who signed him up! Basically, he got it done by whatever means."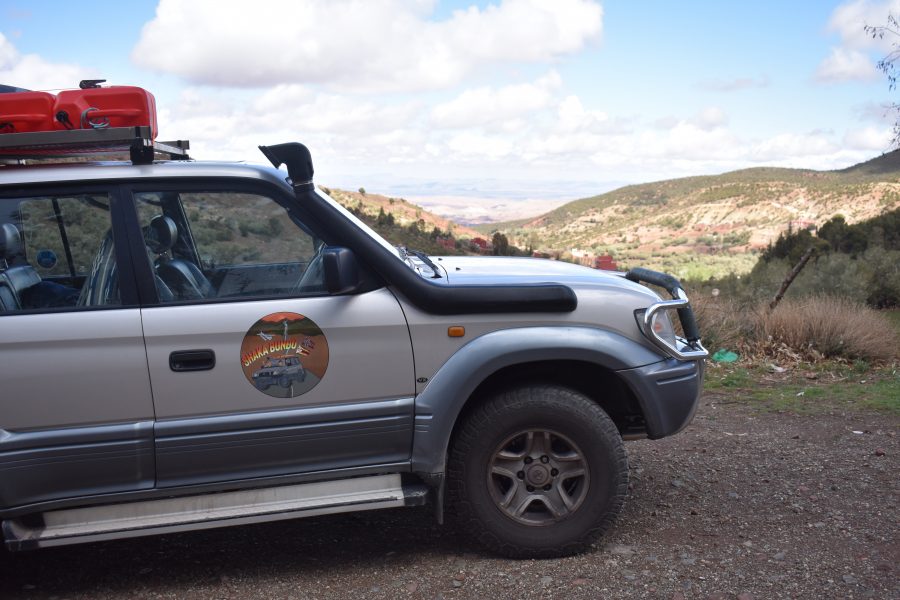 "By my own translation "Shaka" means king and "Bundu" means bush, so King of the Bush."
Did you make any modifications to your Land Cruiser before the adventure?
"I often look at some of the vehicles used for overlanding and thought to myself 'you don't really need that much equipment'. The vehicle is still predominantly stock, the only modifications we made were to add bull bars, a snorkel and a roof box. We also added bigger springs as well to help cope with the rough roads and the additional weight from all the added equipment for the journey."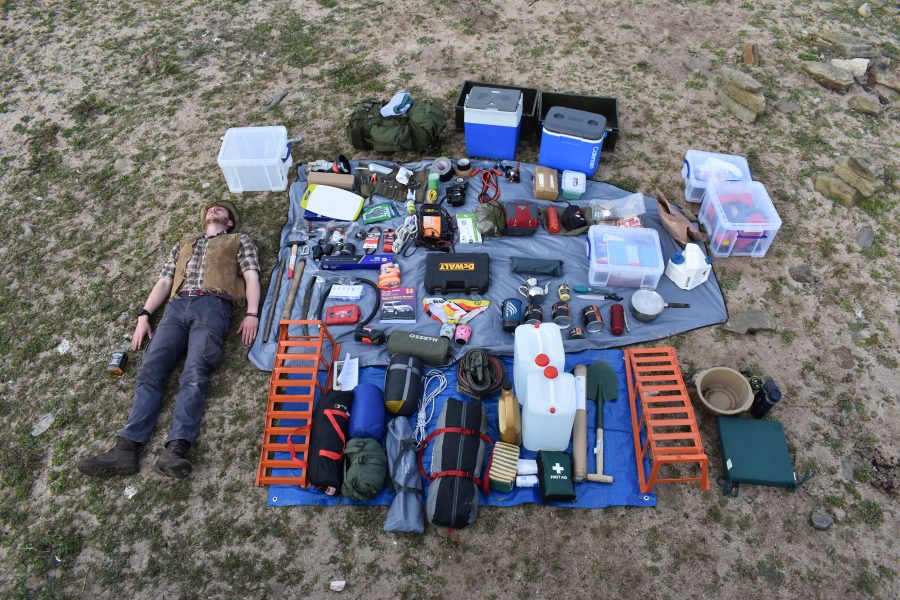 You managed to get a lap of the Monaco Grand Prix Circuit on the way down. How did that come about?
"It's something we wanted to do. When we travelled through France we went to Paris and got some photos of the car in front of the Arc de Triomphe, and then when we were waiting to get the necessary permits to take 'Shaka Bundu' over to Morocco, we drove to Monaco and went around the Grand Prix circuit, which was cool. To get the Land Cruiser through to Morocco, we had to register ourselves as a small business that specialised in bespoke holidays because tourists weren't allowed to cross at that point due to Covid-19."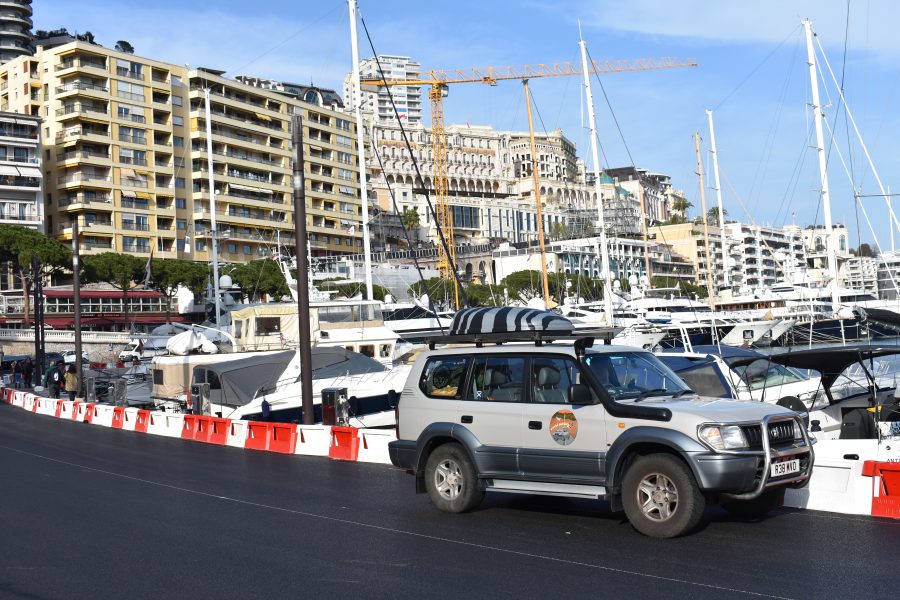 Where did you go from Morocco?
"From Morocco, we visited Casablanca and then went through the Atlas Mountains and into the Sahara Desert, where we surprised one of our friends at the start of the Marathon de Sables – 156-mile foot race across the Sahara. We got stuck in sand in Morocco, so we were digging the Land Cruiser out at 2am in the morning, while listening to the Paul Simon album Graceland on full blast, which was surreal."
"Then we travelled across Mauritania, into Senegal where it was Independence Day in Dakar, and then Gambia, which is a tourist hotspot. In Senegal and Guinea, the roads were really challenging, and it took us 12 hours to cover about 120km. When Jack stood in a pothole, it was up to his waste. For reference, he is 6'5".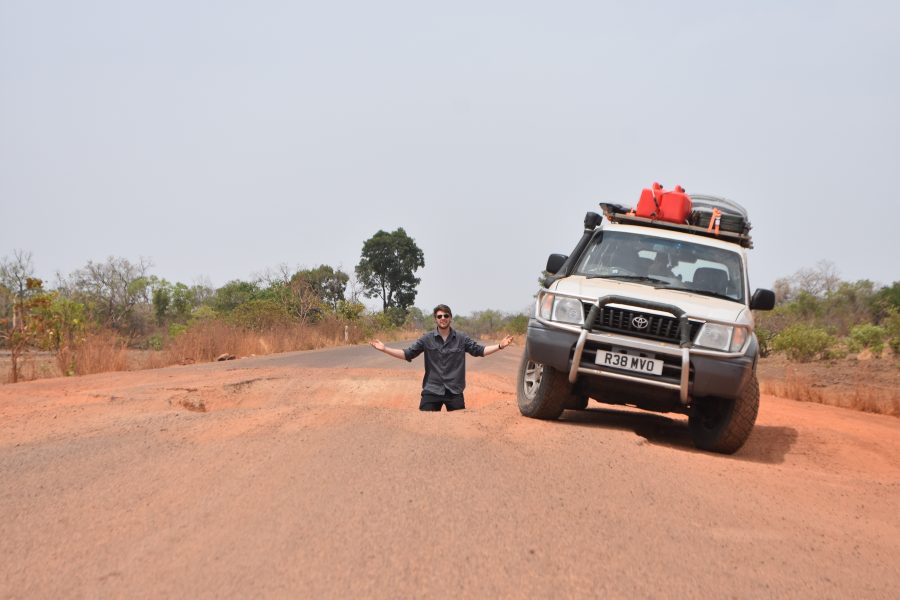 "When we got to the Ivory Coast the countryside really came alive, and at this point, we spent some time on the beautiful beaches and surfed."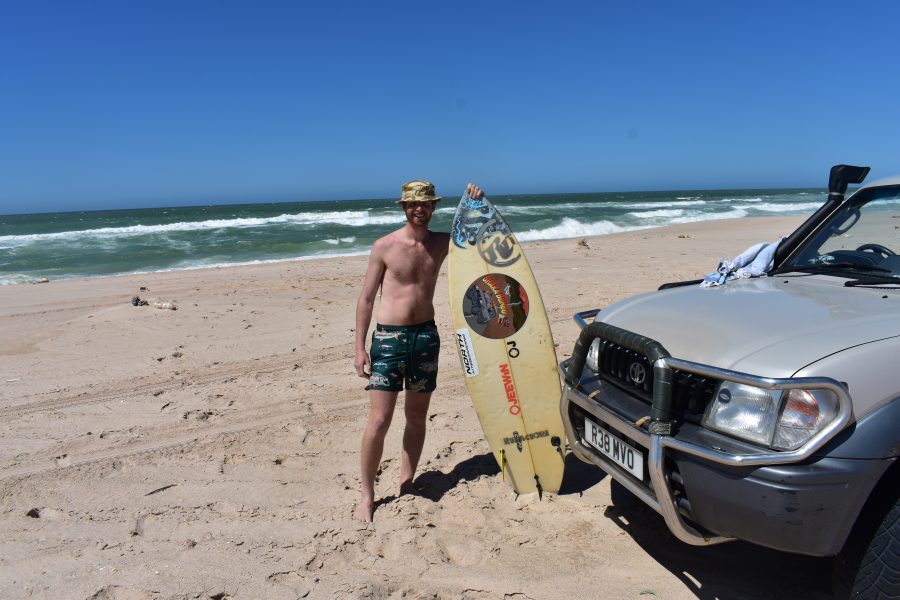 "Next up was Nigeria, Cameroon and Gabon. In Cameroon, we dropped off some books at a primary school. The area was extremely rural, and we were soon surrounded by 20/30 kids who had never seen a white person before and were extremely curious. It was lovely to make new friends! In total, we delivered 3000+ books across 13 different countries."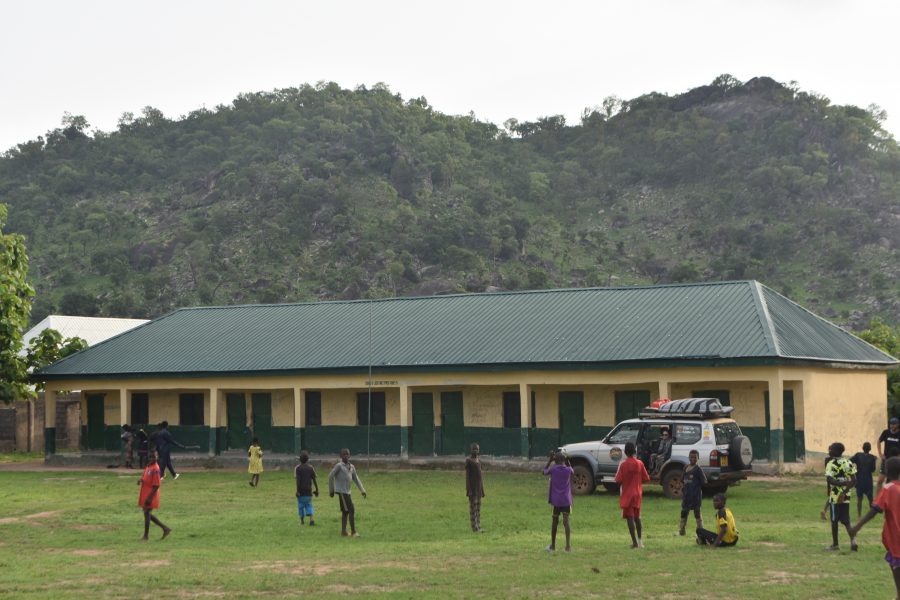 "We then went through the Democratic Republic of Congo, Angola, along the famous Skeleton Coast in Namibia, and Botswana, before arriving in Zimbabwe."
Did you encounter any challenges along the way?
"When we got to Gabon, the left-hand side suspension housing popped out. We were driving through the jungle heading towards Lope National Park when it happened. Luckily, we managed to find someone who had a welding machine to fix it, but he didn't know how to use it particularly well. We put it right, but it popped out again, so rather than drive the next 250km with a broken suspension we turned back and fixed it again. Once we got to the National Park, we made friends with the game manager who invited us to dinner and gave us a tour in his Land Cruiser – what else?! We later met a Cameroonian guy who fixed it for us."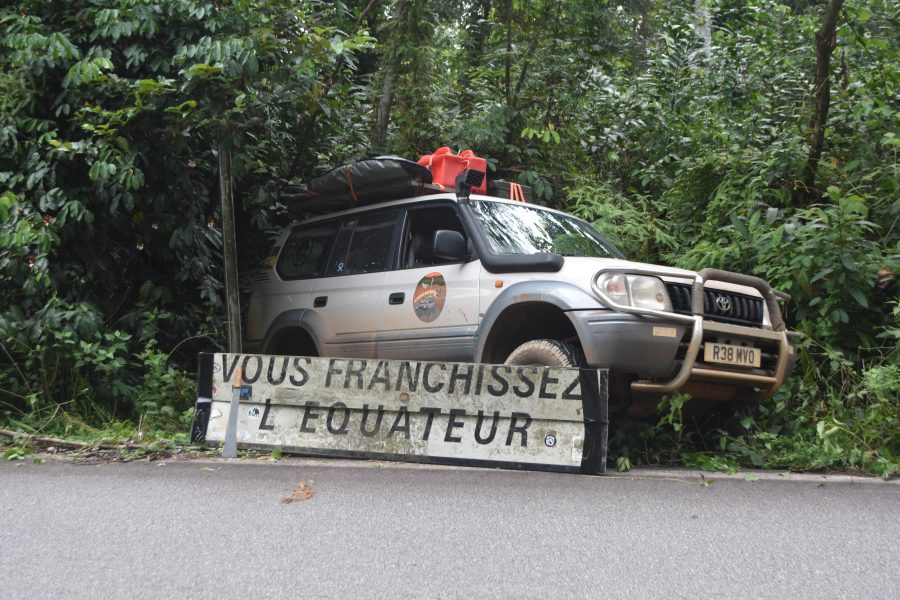 "Then, when we were in Angola, the right-hand suspension housing cracked too! In terms of problems for the Land Cruiser though, that was it."
Were there any other hairy moments?
"There were many. One that springs to mind was when we were in Angola, where a truck was completely blocking the road. Along with some other drivers, we literally had to dig out the side of the bank with pickaxes to allow other cars to pass. There was a guy in a 200-series Land Cruiser who had about 0.5mm leeway as he went by. Luckily, the 90 is a bit narrower…"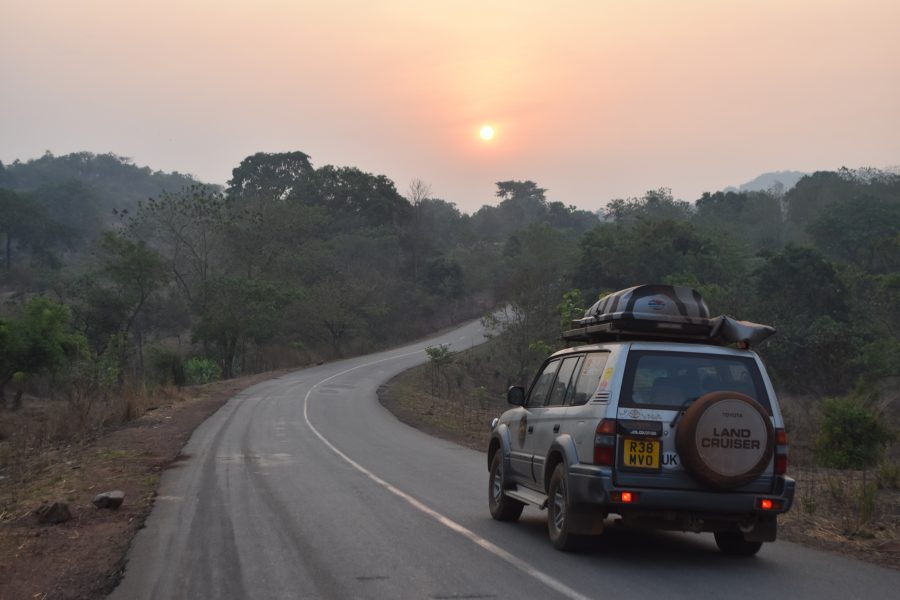 "We also very nearly ran out of fuel in Angola, too. We had literally used every drop of petrol we had – including completely emptying out a petrol cooker which had about 500ml of fuel in it. When we finally found a petrol station, we put in 89.5 litres, which means we just had 0.5 a litre left."
Did you ever put the snorkel to use?
"Yes, there was a river crossing in the Okavango Delta and we decided to give it a go. I would say the water was 2/3rds of the way up the doors as we were going across. We stopped on a little island in the middle of the river, and I decided to turn the Land Cruiser around. I would have waded the depth but didn't want to risk getting stuck with the crocs and the hippos …"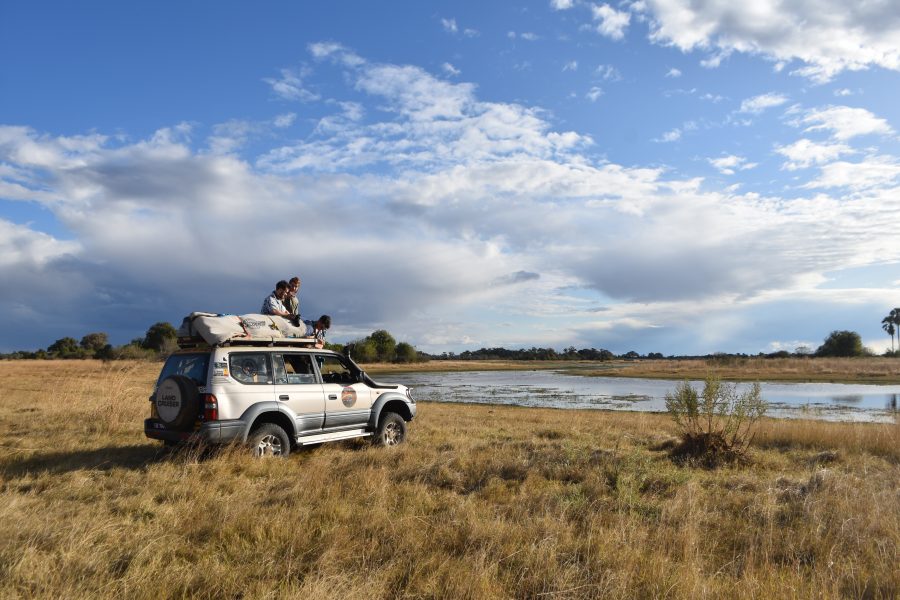 What were the other highlights of your Land Cruiser adventure, apart from the surfing?
"So many but camping in the Delta was amazing. We were always conscious that we were extremely close to the wildlife, but we didn't see anything until we woke up and set off in the morning when there were literally lions in the middle of the road. It was as if they were waiting for us.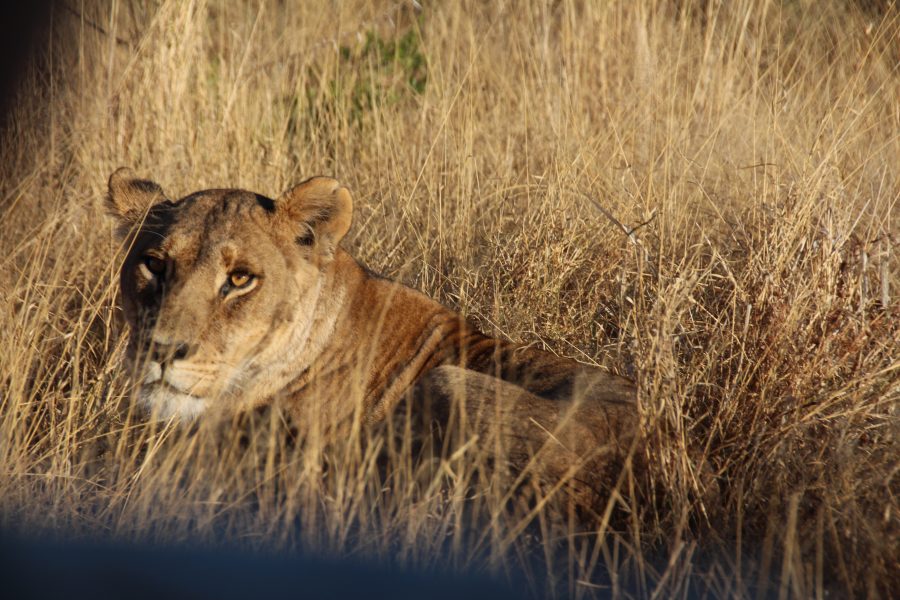 "Another stunning place was the Makgadikgadi salt pan in Botswana, which is where we took a photo of the Land Cruiser underneath a rainbow. It was an incredible place, and we could see the stars in the night sky so clearly."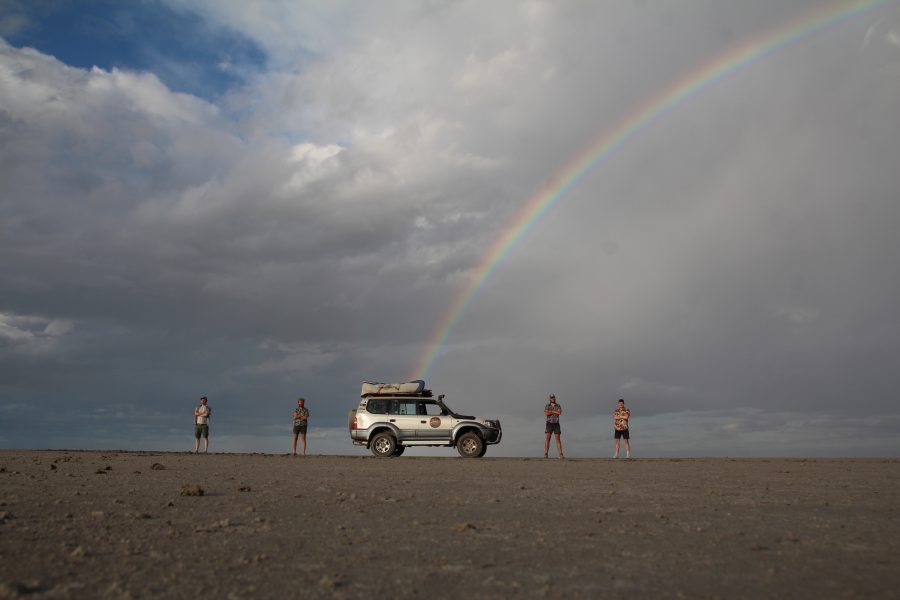 The 'Shaka Bundu' became a member of the Toyota High Mile Club on the trip…
"Yeah, it did. We hit 150,000 miles in Angola. It was a cool moment to add the sticker. As a reminder of the trip, we got the number plate of the Land Cruiser tattooed on the backs of our legs."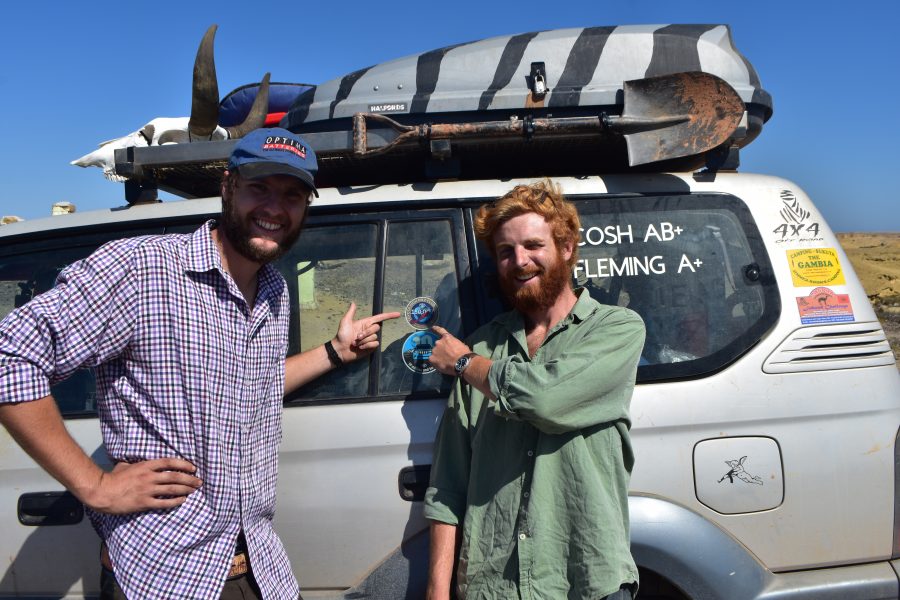 What's the next adventure for the Land Cruiser?
"It could do with some suspension repairs that's for sure. I don't have time to drive the vehicle back to the UK unfortunately, are there any volunteers?"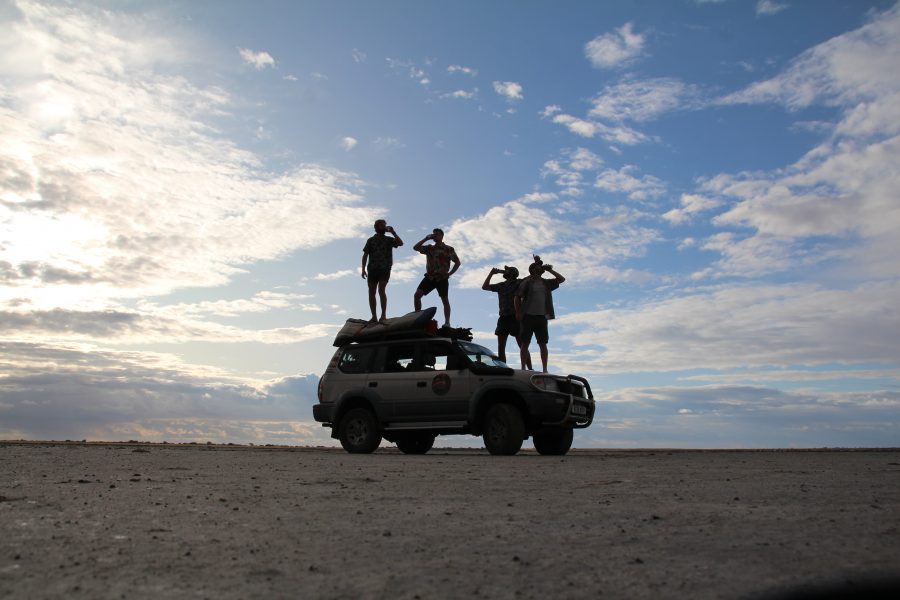 A big thanks to James for taking the time to talk to us about his Land Cruiser adventure. Both he and Jack will be speaking on the Toyota stand at the Adventure Travel Film Festival which takes place from
12 – 14 August.