The all-new Toyota C-HR is a bold step for Toyota, and one that establishes a new direction amongst mid-sized crossovers. The C-HR manages to differentiate in a competitive segment thanks to its striking coupe-like design, its premium styled interior and the dynamic driving experience it offers.
For those customers who want to take the C-HR's bold styling to the next level, a number of Japanese tuning firms have released a broad range of modifications and aftermarket parts for the car.
TRD
Toyota's in-house tuning company, TRD or Toyota Racing Development, has designed two new kits for the C-HR. Both give the coupe high-rider a very different impression.
The 'Extreme' styling pack has a rally/off-road influence and includes extras such as a front spoiler, front bumper garnish, bulging over-fenders, bright red mud flaps and 18-inch black multi-spoke TRD alloy wheels.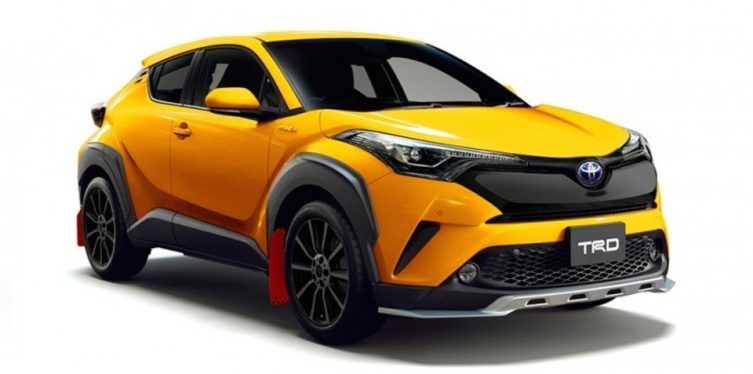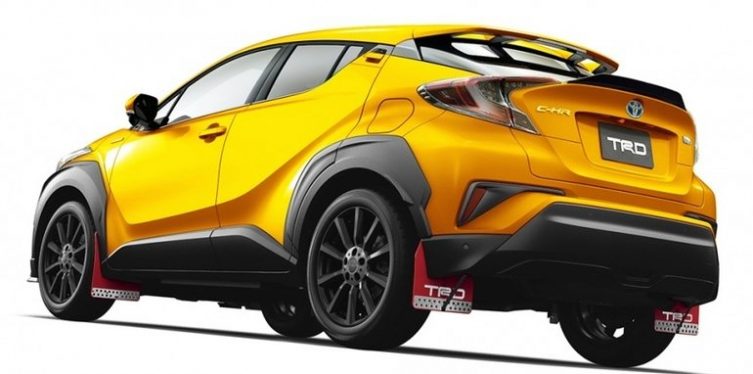 The second kit is named 'Aggressive'. This has more of a Japanese street tuning influence, and as the name suggests makes the C-HR look more menacing thanks to a front spoiler with integrated LED lights, front bumper garnish, side skirts, rear bumper spoiler/diffuser, rear boot spoiler and 18-inch black multi-spoke alloy wheels.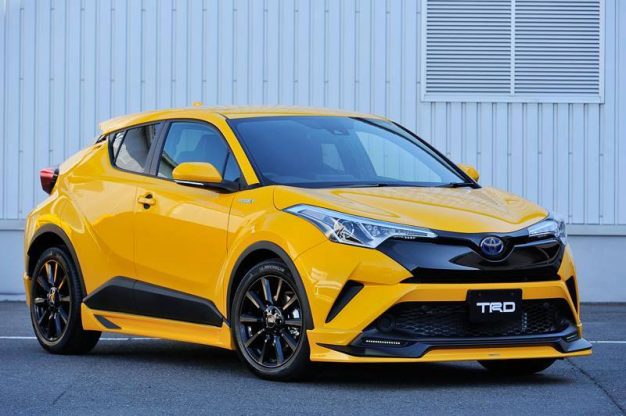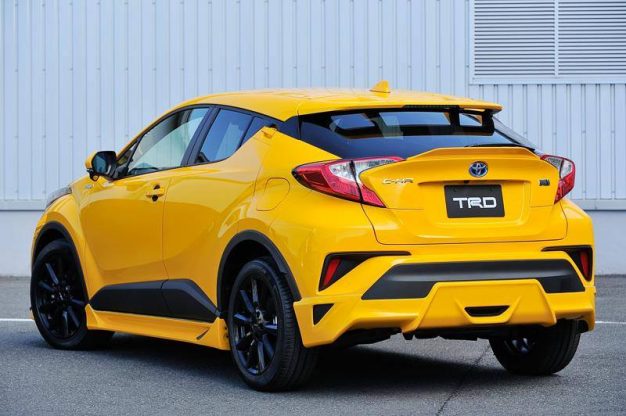 Other parts available from TRD include sports seat covers, a motion control beam for the suspension system, a tyre pressure monitoring system, a start/stop ignition button and door handle protectors.
Modellista
Japanese tuning house, Modellista, has also developed two unique kits for the C-HR.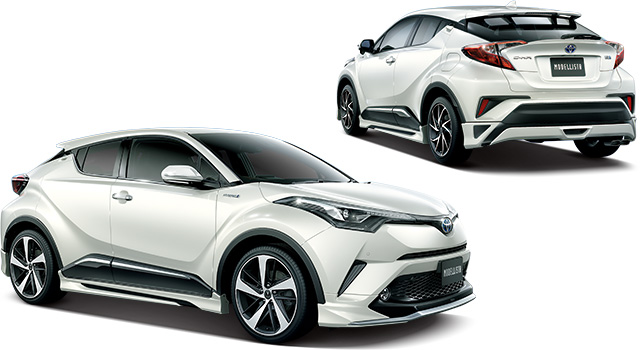 The first is the 'Elegant Ice Style' kit which lowers the overall profile of the car thanks to the addition of a front spoiler, side skirts and a rear skirt. Other touches include a square dual chrome style exhaust tip, chrome accents on the mirrors, doors and door handles and a choice of 17- or 19-inch alloy wheels.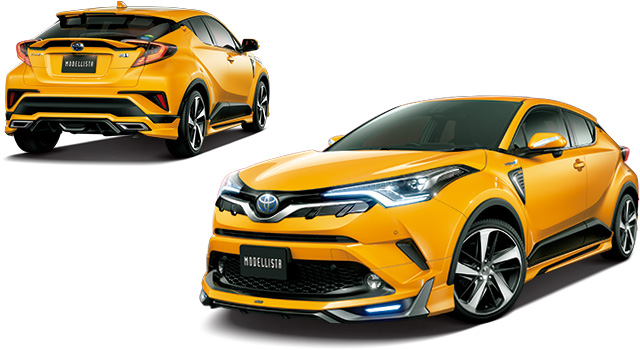 There is also the 'Boost Impulse Style' kit that comes complete with a front spoiler with integrated LED lights, a chrome style front grille, aggressive side skirts, rear skirts, boot spoiler, an embedded dual exit exhaust and a choice of 17- or 19-inch five-spoke turbine style alloy wheels.
Kuhl-Racing
Although labelled a work-in-progress, Kuhl-Racing has revealed an aggressive styling kit for the C-HR. It comes complete with a lower profile thanks to the front spoiler, side skirts and a floating rear diffuser. The car's suspension set-up has also been considerably lowered and cambered as it sits on a set of deep dish Verz-wheels with black centres and a chrome lip.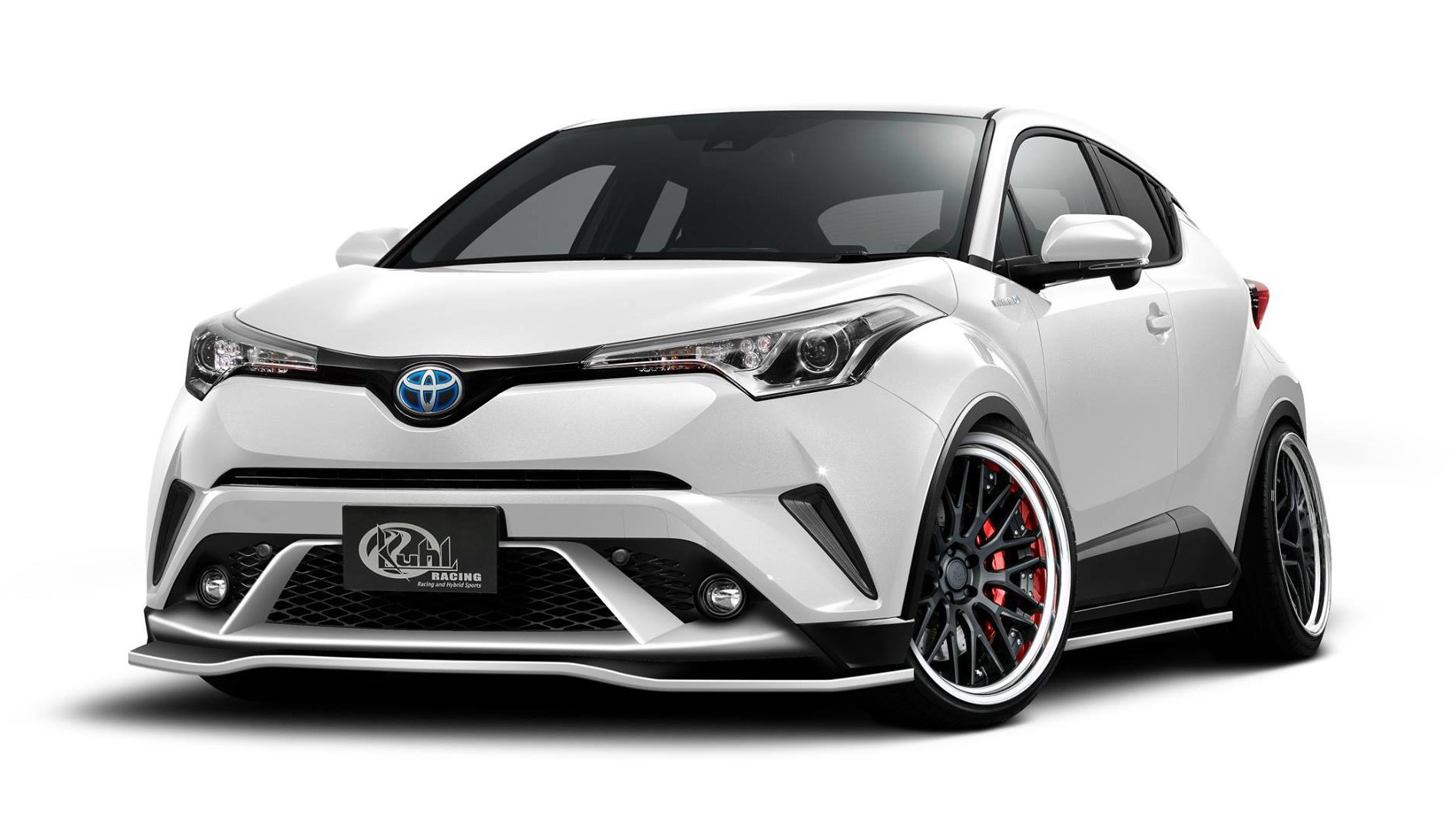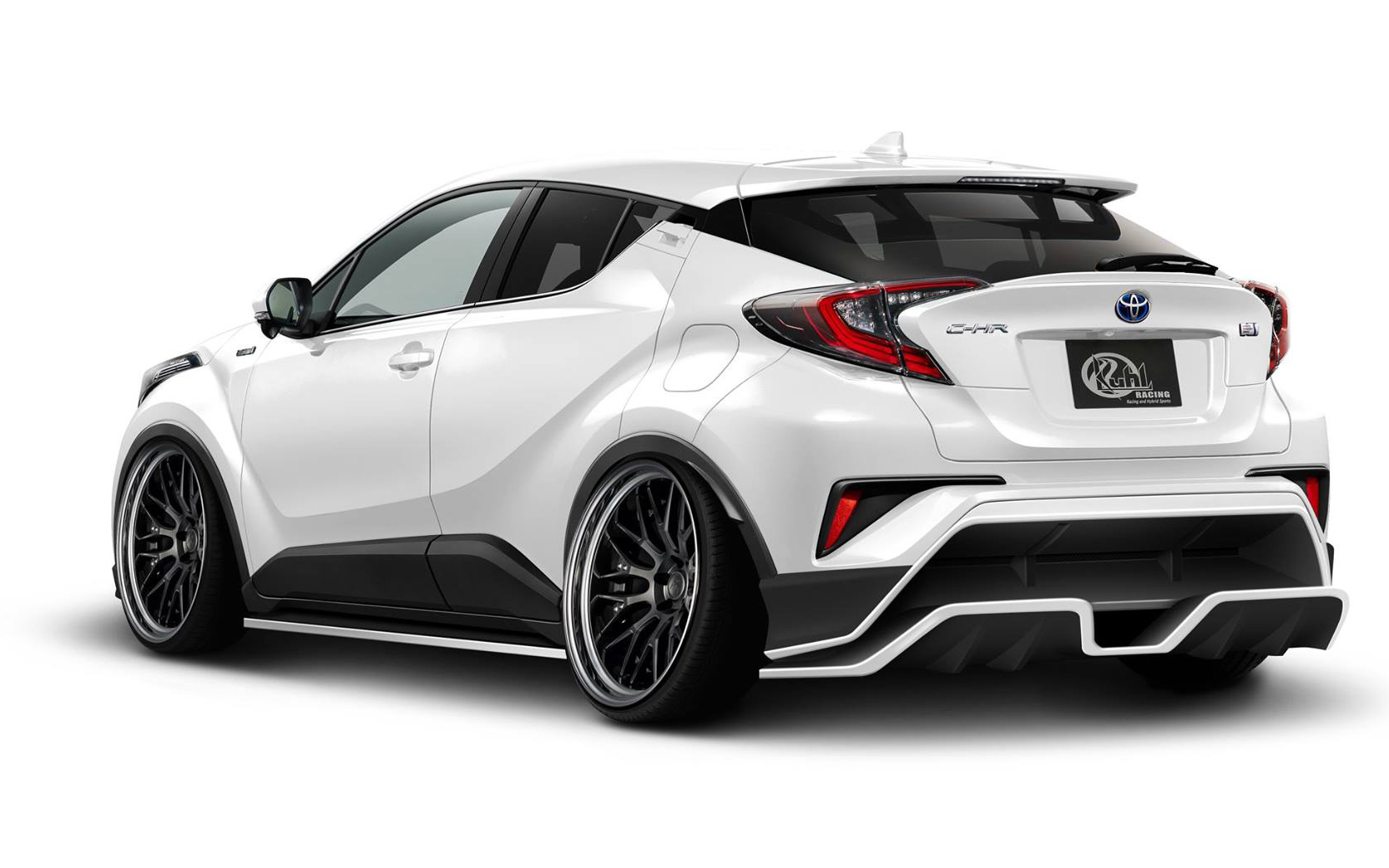 TOM'S Racing
TOM'S Racing is known for its work tuning Toyota and Lexus cars, although this take on the C-HR is a much more subtle offering than those previously mentioned. It comes complete with a neat front spoiler, understated side skirts, small rear spats, lightweight multi-spoke racing wheels and a tasteful dual exhaust, with twin exits on either side.