"With the Toyota C-HR, we are trying to introduce a new value into the C-crossover market. But we're not trying to make an SUV that's dynamic; rather, a dynamic vehicle with SUV-like properties."
Kazuhiko Isawa, Chief Designer
The Toyota C-HR introduces distinctive styling that brings dynamism and sensuality to the crossover market. But just as it is not always possible to see the wood for the trees, we think that in being enticed by the car's overall aesthetic, it might be possible that you have missed some of its finer details.
Toyota C-HR: design details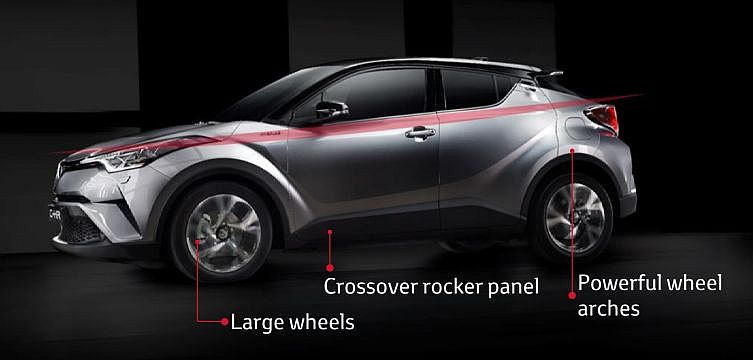 First, Toyota C-HR has the hallmarks you would expect of a sports utility vehicle – powerful body, chunky sill line and large footprint – but above the shoulder line is a contrasting, coupe-like cabin. It is formed by slim A-pillars and a 'floating' roof design that slopes confidently backwards, ending in a sharply angled rear window.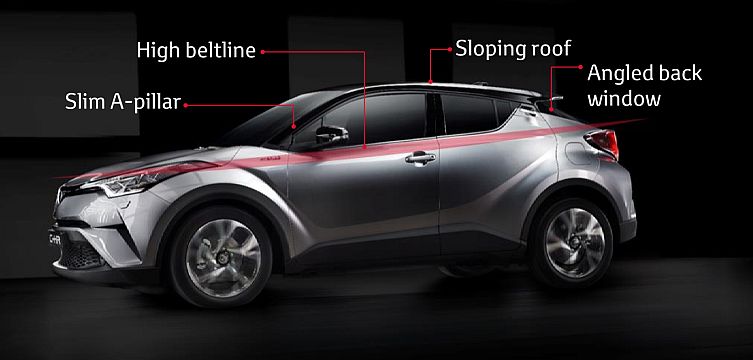 Inspired by highly crafted gemstones, the surface treatment of Toyota C-HR is deliberately multi-faceted, the shapes and detailing creating a delicate balance of precision and sensuality that is designed to be attractive from any angle.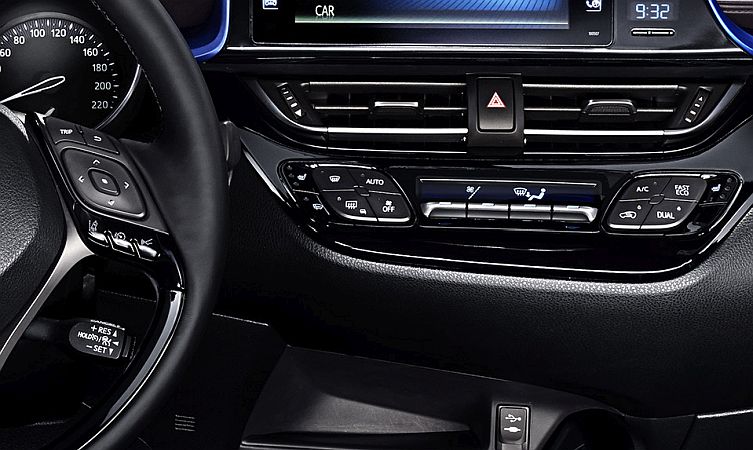 Diamond motifs echo throughout the cabin, from the door trims and seat stitching to the steering wheel buttons and climate control switches.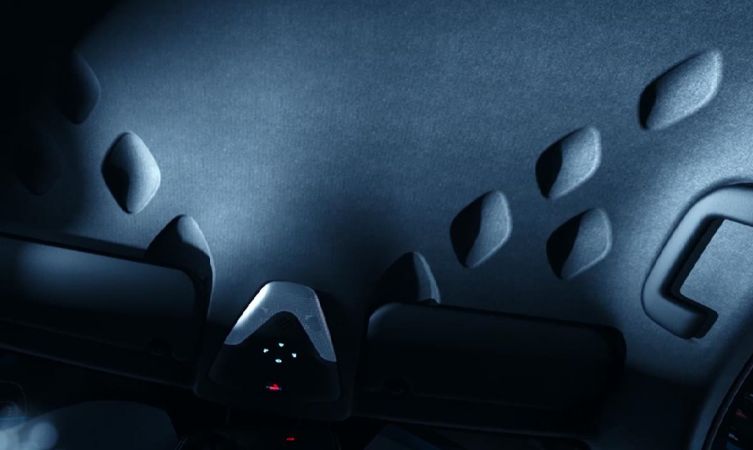 Even the roof lining is detailed with diamond-shape graphics 'scooped' out of the material to create an added sense of depth.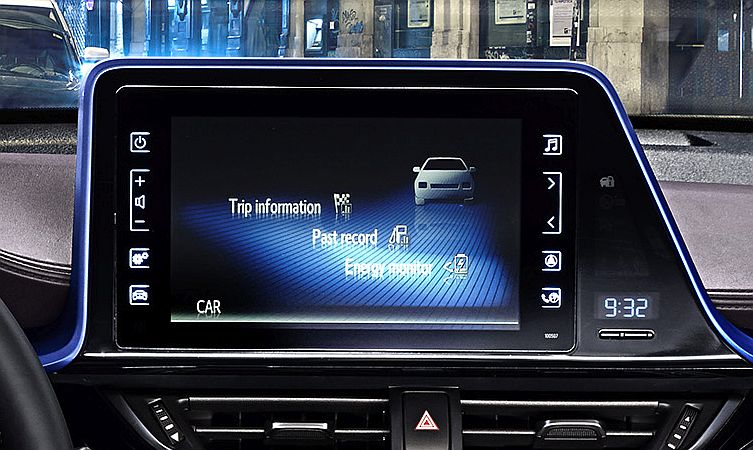 At eight inches across, the Toyota C-HR's multimedia screen is the largest of any fitted to a Toyota and is mounted high in the dashboard to be in your immediate line of sight.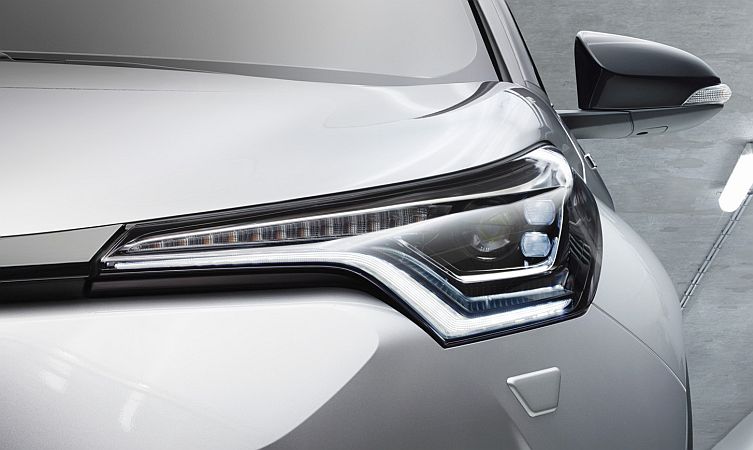 Toyota C-HR is equipped with the longest headlight units in the market, and feature a bank of sequential LED turn signals.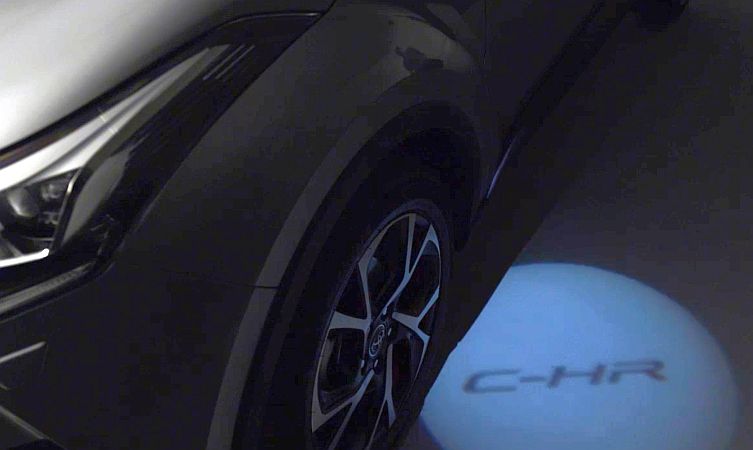 At night, the Toyota C-HR logo is projected on the floor every time you open the driver's door.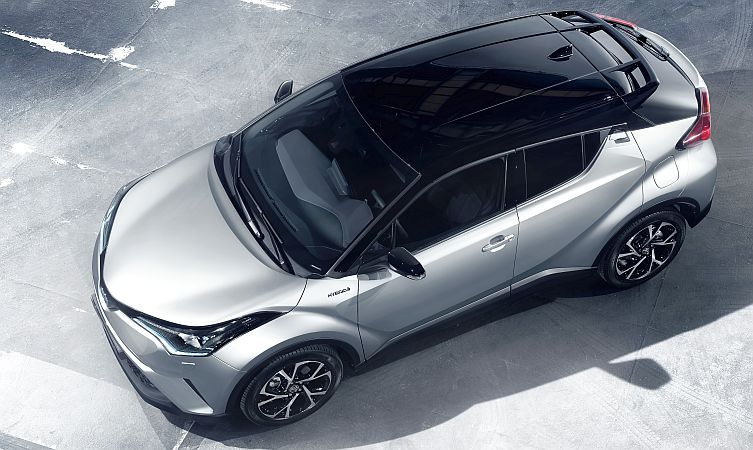 The Toyota C-HR's bi-tone roof appears to float separately from the main body, morphing into a large skeletal-frame rear spoiler. Disguised door handles help the car assume a coupe-like style.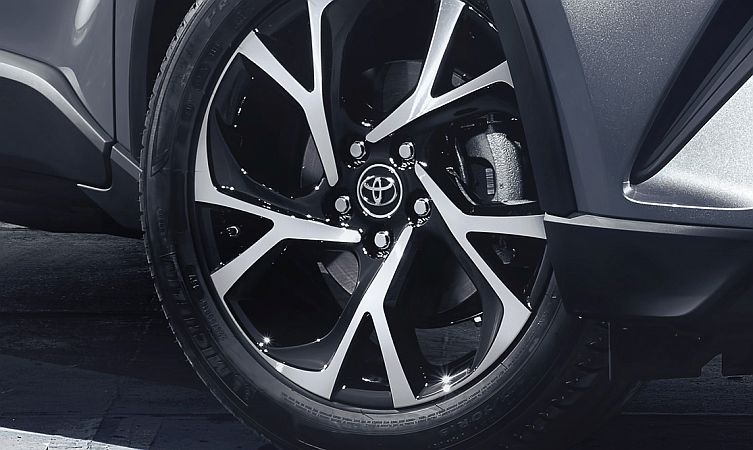 Ready to pounce, the 18" machined-face alloy wheels are designed to appear as if they are always in motion.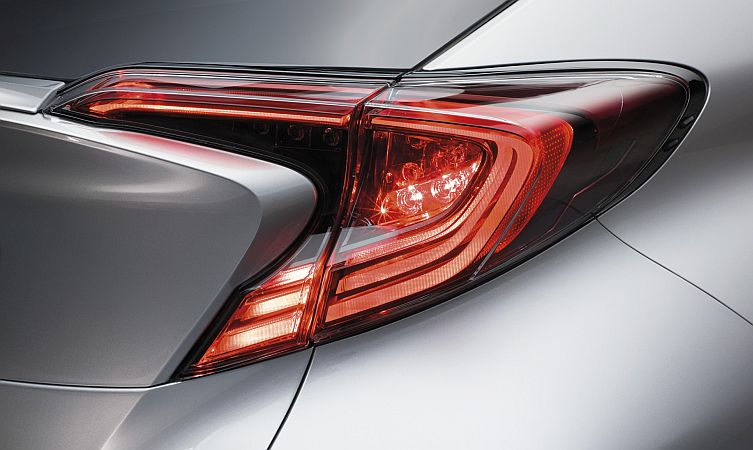 The LED rear lamps carry a distinctive boomerang-shape light signature.
Learn more: Click on this link and sign up to receive the latest information on the Toyota C-HR as it arrives
NB: Some details above may not be applicable to every model.
All information is correct at the time of publishing