At the 24 Hours of Le Mans earlier this year, Toyota experienced one of the most dramatic yet ultimately heart-breaking moments in motorsport history.
On the penultimate lap of the race, the #5 car, which had a commanding 30 second-lead, had victory snatched from its grasp when a mechanical failure caused the car to break down with just a few kilometres of the race to go.
Shortly afterwards, the drivers from that fateful weekend – Anthony Davidson, Sébastien Buemi and Kazuki Nakajima – received some surprising post from a little girl called Lulu.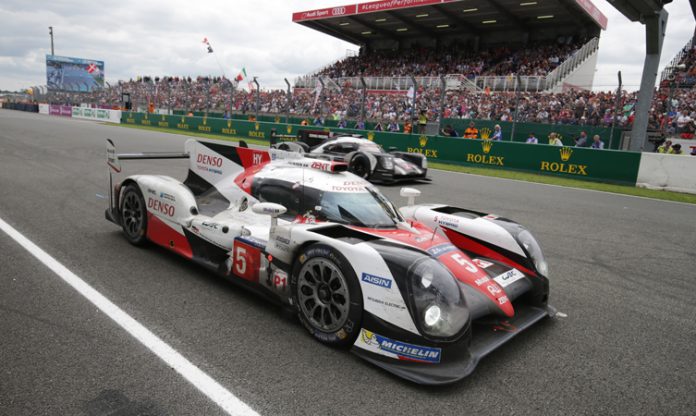 Of course, we had to find out more about our newest fan. Here, in his own words, Lulu's father Benedict tells us more.
We normally watch what Lu wants, but that weekend Le Mans was on. I asked Lulu if we could watch a bit of something called Le Mans, she nodded and I said no more. I turned it over and watched to see what she would do. 
Questions followed… I had to explain about the teams, the race, who was racing, the history of the teams. I was half expecting her to go off and play if she got bored, but she watched for a while. I said I wanted Toyota to win because they try harder than anyone else and they keep coming back and they never give up.
So we sat there and watched. She was hooked. First motorsport event she's ever seen, she picked a team and that was it.
We went out and played, came back and checked the cars. She loved that you could dip in and see how everyone was doing. The next morning we checked again and she was so excited her team was winning. She understood it all. The team that had never won was going to win! This was it, she was shouting, I was shouting…
Then it happened. As the car slowed down, our cheers and smiles stopped. Lulu asked: "What's wrong daddo?" I told her the car was sick and I didn't think it was going to win. She looked at me, her smile gone: "But they were winning and they tried so hard".
I tried to explain it was the toughest race in the world and they had won really, but just not properly this time. She looked at the pictures of the team and, in typical style, said, "They have won, I want to give them a hug."
Lulu has a lovely habit of giving people love hearts she has drawn to show she loves them. Off she went and drew a heart for the car, a heart for the drivers, and a heart for the team. She then gave me her cuddly love monkey toy and asked me to give it to Toyota. She said they did it with their hearts. Bottom lip quivering, I said thank you, Lulu, that's a lovely thing to do.
And so now you have the hearts, the toy, and a fan for life in Lulu, who thinks you're the team who does it with heart.
And what more could we ask for?
The team received Lulu's gifts with thanks and in return sent Lulu a picture of Kazuki with her presents.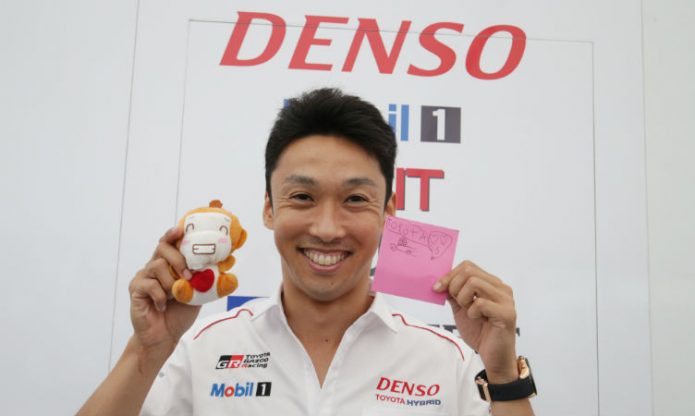 Read more: Toyota endures Le Mans heartbreak
Read more: Toyota's 30 years of Le Mans 24 Hours