It's been two or three years since Lindsey Clarke, a senior service advisor at Burrows Toyota did her first aid course. She can't remember exactly when she did the training. But thankfully she did remember exactly what she was taught.
It was a normal, run-of-the-mill, September Monday morning in the Burrows Toyota Rotherham dealership for the senior service advisor. "I'd been in the workshop and came back to my desk and saw a pair of legs on the showroom floor. I rushed out and put him onto his back – he wasn't breathing so I started compressions.
"He started breathing briefly but his pulse stopped so I started compressions again.
"By this time a colleague had the ambulance on the phone on loud-speaker – they helped me with the counting. It seemed like forever before I felt a slight pulse again. Another member of the team went to get a defibrillator from a local school but the ambulance arrived before he got back. I carried on with compressions while the paramedics got ready.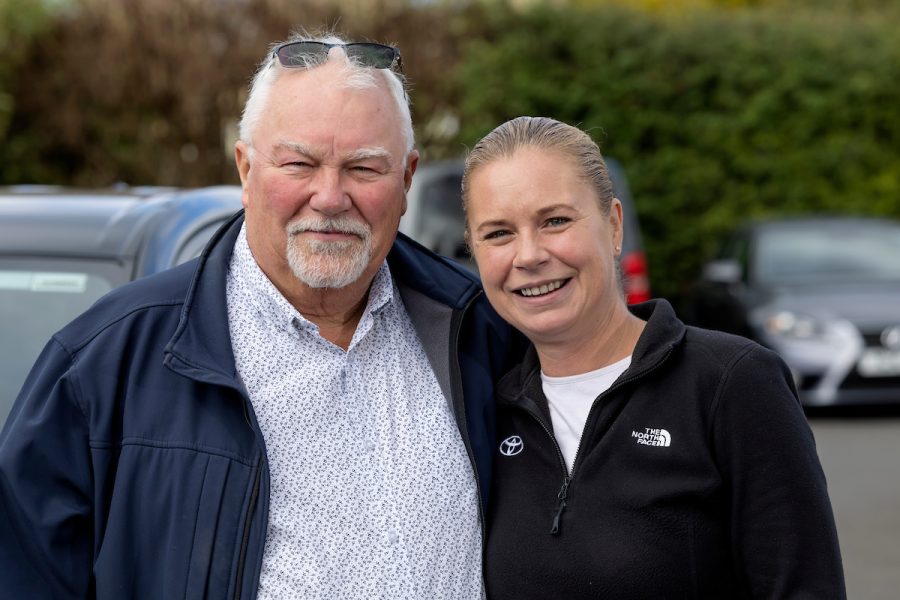 "It's the first time, and hopefully the last, I've had to do anything like this. I was okay until he was stabilized, then I was tearful and got the shakes – I wanted to know I hadn't made things worse. The paramedics gave me a cuddle and said 'well done'."
Lindsey, who has worked at the Burrows Toyota centre for 14 years added:
"We're now in the process of getting defibrillators installed at all of our dealerships."
After his heart attack, Dave Smelt, 69, a retired EDF technician from Gainsborough, Lincolnshire, made a full recovery and returned today to give Lindsey a hug: "She worked miracles – without her I wouldn't be here.
Read more: Why service your car at a Toyota dealership?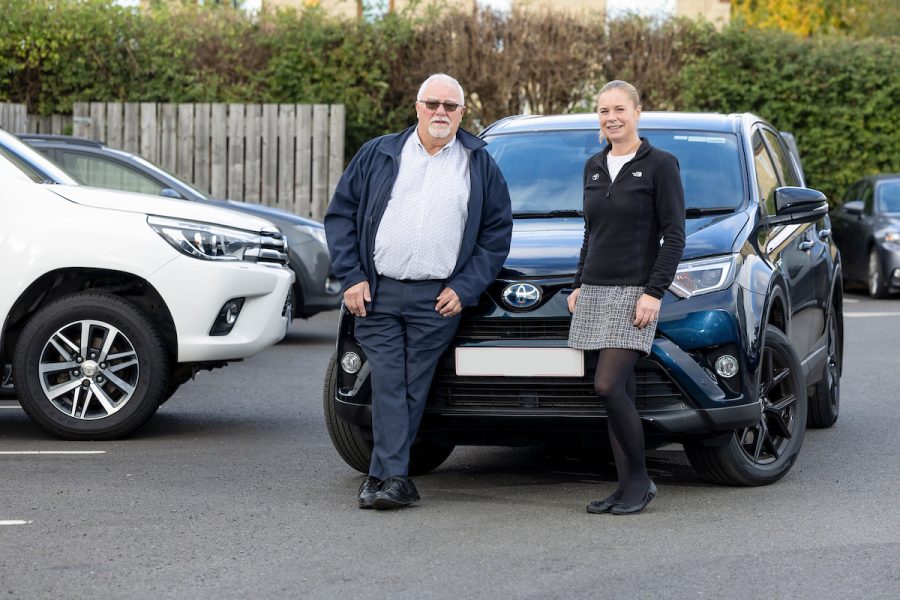 "I'd bought my RAV4 – my eleventh Toyota – a few days before. I'd brought it in that morning to have a tow-bar fitted. I parked and walked up the hill to the front door and that's all I remember. I half-remember an ambulance. I really only came-to again after going to Rotherham and then Sheffield hospital and then having a conversation with a doctor who said I'd had four stents fitted.
"Dave also came in last week with flowers, Prosecco and a gorgeous card," added Lindsey.
Lost wedding ring – how Burrows came to the rescue