Losing belongings is one of life's great frustrations, whether it be a pen, keys or in this case, a wedding ring. But when lifelong Toyota fan Paul Walker suddenly discovered his sentimental ring was missing, his local dealer left no stone unturned in order to try and retrieve the lost wedding ring. We speak to Paul about his experience.
"I've always had Toyotas, I've had Corollas, an Avensis and three Yaris – I love them to bits", Paul smiles as he walks into the Burrows showroom in Rotherham hand-in-hand with his wife Gill. "Since I saw myself in a photograph in 2019, I joined Slimming World – and I've now lost 8 ½ stone. I lost so much weight my wedding ring kept falling off – I was going to get it resized, but before I had the chance I lost it somewhere. I had a sneaking suspicion it had dropped off somewhere in my Yaris but I couldn't find it."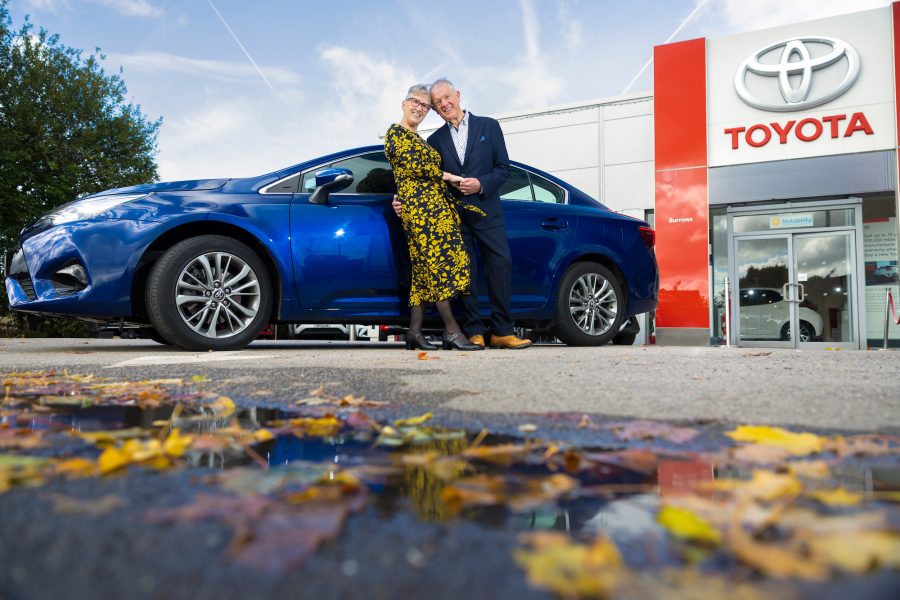 The 67-year-old Council Tax inspector from Goole, has just taken semi-retirement and now only works two days a week. "I didn't need such a small, economical car anymore so I wanted to treat myself to a larger one. I wanted another Avensis – I think they're great. We were away on holiday in August when I found one on Toyota's approved list online. I called the Burrows immediately and spoke to Jade and paid her a £200 deposit over the phone. It's a 2018, one-owner-from-new, two-litre diesel saloon with only 22,000 miles on it.
"When we came in to hand over the Yaris and collect the Avensis I mentioned my lost wedding ring to Jade and asked if someone could check behind the console near the handbrake. She called her boyfriend, James over – he's one of the technicians. And he immediately set about taking the car apart.
"I guess I used to spend a lot of time snacking in the Yaris. First James found some old crisps, some toothpicks and then about forty pounds in change. As I sifted through the coins, there it was – 'Oh my God, it's my wedding ring!' I yelled. I was elated – I was like a kid – and still am. It instantly brought back so many memories – we've been married forty-four years – it was a great feeling to get it back. The excitement of the new car was overshadowed by finding the ring.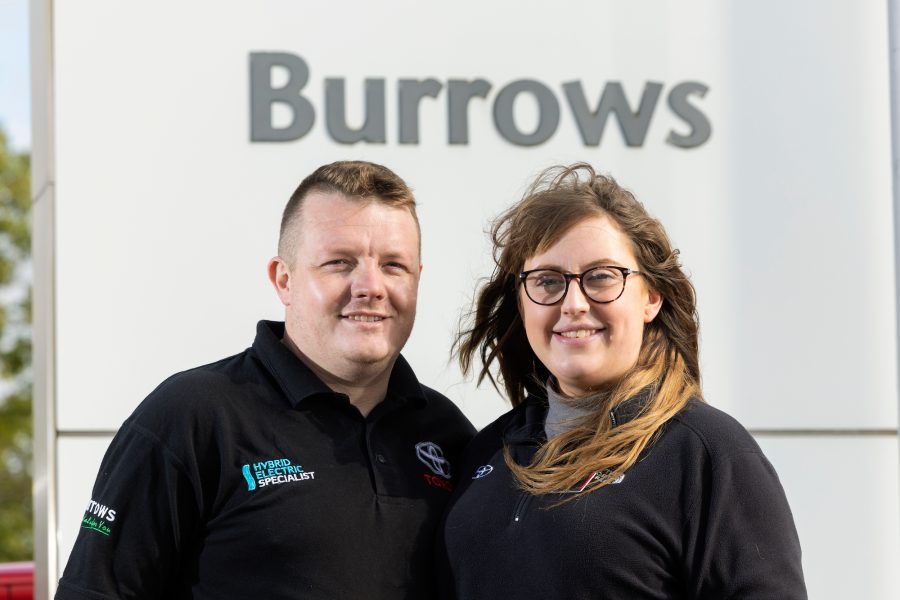 "The customer service here is amazing – I'd advise them to anyone."
Gill added: "Soon after he'd lost it – thinking it was gone forever – I bought Paul a signet ring to replace it. He still wears it and didn't like the idea of taking it off. I also lost my wedding ring years ago so I had Paul's ring resized and I now wear it."
Master Technician and workshop controller, James King, 26, explained: "Jade asked me to take apart the dash – it only took a few minutes really. There was lots of stuff down there – crisps and pork scratchings to start with. But it was great to then find Paul's wedding ring. He was so happy – he gave me all the coins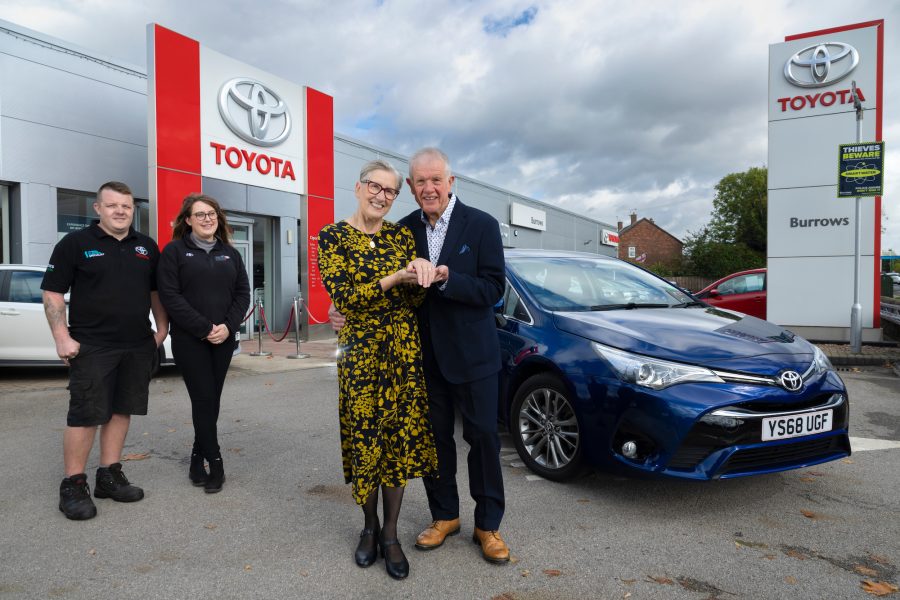 "I've worked for Burrows since 2013 and met Jade when I moved here from Barnsley in 2019 – we soon started dating." Jade has worked as a Sales Consultant at Burrows Rotherham for three years.
Shortly after finding Paul's wedding ring, James asked Jade to marry him. She said yes.