The Toyota Aygo has appeared in the second of four 'Where's the X?' comic book puzzle adventures, that challenge you to find various artifacts within cartoons.
The second scene, which we've called 'Aygo to the movies', is a film buff's delight, as the pint-sized city car appears wearing the livery of cars which have starred in classic films. If you spot them, leave a comment below. Get it right and you'll be entered into a draw to win a £100 cinema voucher.
Click on the image below to get a high-res version so that you can get a really close look.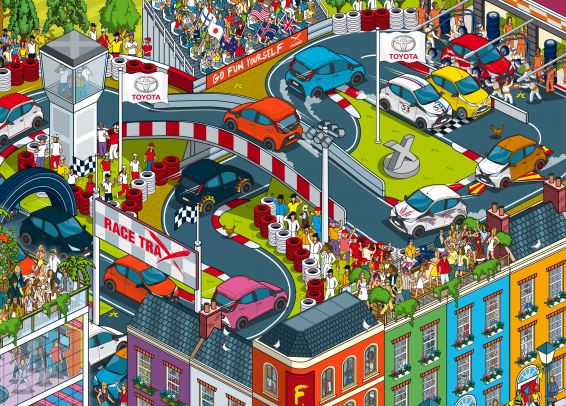 Terms and conditions are available to read here. Look out for the third Aygo adventure next week.
Previous installment: