Recently, we decided to take our Toyota Auris and Auris Touring Sports on a stay-cation to the Great British seaside resorts of Southwold and Aldeburgh in Suffolk, with photographer Alan Brutenic.
The inspiration for our choice of location came from an unlikely place… a children's television programme called Grandpa in my Pocket. As our Auris models make brilliant family cars, and both are manufactured in the UK at Toyota Manufacturing UK in Burnaston, this seemed like the perfect choice.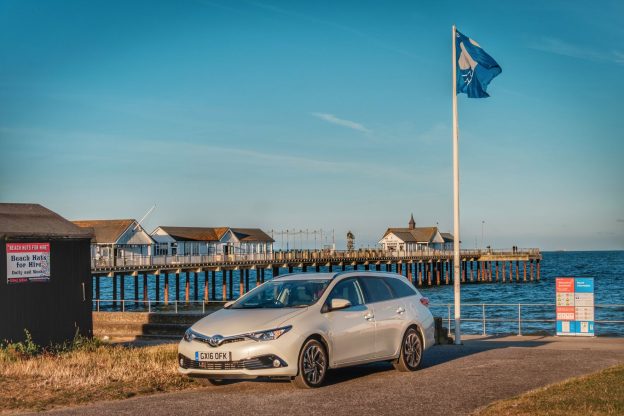 Southwold
The weather was uncharacteristically beautiful as we drove into the bustling seaside town of Southwold after a long drive from Toyota GB headquarters.
The Toyota Auris is a stylish five-door hatchback that is ideal for people who want a car known for its quality and reliability, and that is affordable to buy and run. But, if you need something with a little more boot space, the Auris Touring Sports offers that in (buckets and) spades.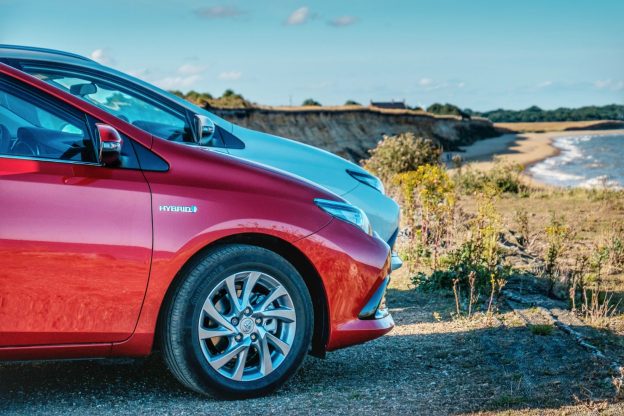 Inside, the Auris offers a comfortable and spacious environment, perfect for our long drive. The five trim levels – Active, Icon, Business Edition, Design and Excel – are all well-equipped as standard. With the interior focused around the driver, it looks good and it feels good too, thanks to its high-quality materials.
While the Auris Touring Sports swallowed up our luggage for the trip, we'd packed the spacious boot of the hatchback with the equipment we needed for our few days at the seaside: a bucket and spade; a picnic hamper; a cool-box; blankets; a tent; sleeping bags; folding chairs, and various other bits and pieces. We found the hatchback had plenty of space for this, but we could easily have packed everything into the Touring Sports alone!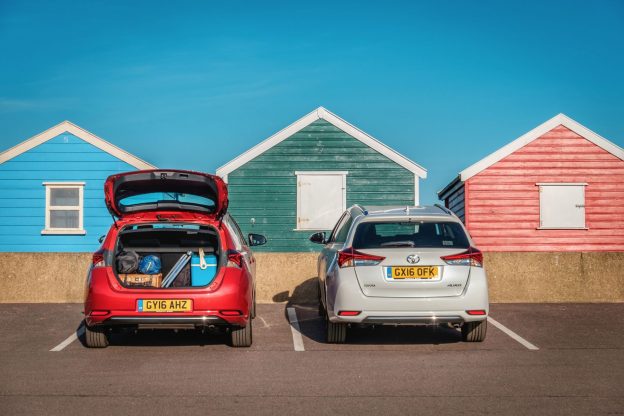 Despite the busy and narrow streets, manoevring this stylish pair into the various positions we needed to photograph was hassle-free. While in Southwold, we visited the harbour and the picturesque lighthouse, as well as spending some time by the colourful beach huts on the sea front.
We woke early to catch the sunrise on the second day of our trip, and Auris Hybrid was perfect for driving around the town in near-silence without waking anyone up.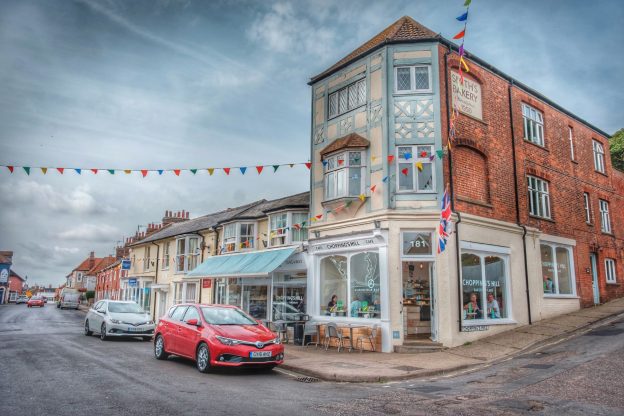 Aldeburgh
We arrived in colourful Aldeburgh just as the annual Aldeburgh Carnival finished, and the town was still decorated with bunting fluttering in the sea breeze. The busy resort was postcard-perfect, with everything you could want from an English seaside town.
We took the cars to the seafront, but were drawn into the town by the lure of brightly coloured houses and cobbled streets. We also visited the old Martello Tower on the edge of the town.
To round off our trip, we stumbled across some beautiful countryside locations on our way out of Aldeburgh: some beautiful purple heather on a patch of shrubland, and a field filled with golden haystacks. Of course, we couldn't help but snap some opportunistic shots against these backdrops too.
Read more: A new perspective on Toyota Manufacturing UK
Read more: Toyota Avensis and Auris 2016 upgrades revealed