Want to know more about the cars Toyota is showing on the hillclimb course at the 2012 Goodwood Festival of Speed? We have a got full and detailed list, below.
We've also got fresh details on the cars we will be showing off at the event's rally stage course, click here to find out more. If you want to know more about our plans for a brand new Toyota pavilion, click here.
THE HILLCLIMB CARS
TS030 HYBRID
Hybrid power has been a central feature of Toyota's road-going cars for more than 10 years. Now the technology has moved from the road to the race track and the pinnacle of international sports car racing. The all-new Toyota TS030 HYBRID was lined up to challenge in the world-famous Le Mans 24 Hours in June.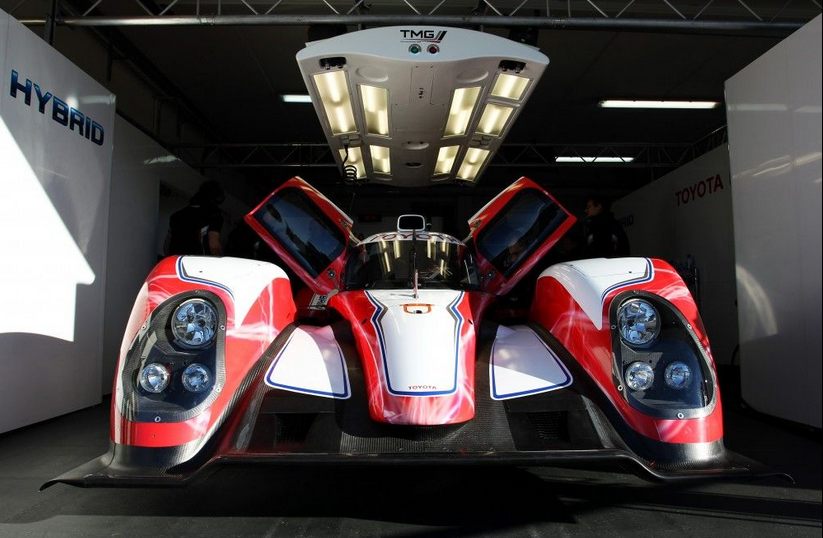 The ground-breaking car will be at the Festival of Speed direct from its Le Mans debut, appearing the UK for the first time.
It's a racing thoroughbred, boasting a new 3.8-litre V8 petrol engine and a race-tuned electric motor developed by Aisin, all clothed in a fantastic carbon fibre body. In terms of performance – and looks – it promises to be a worthy successor to Toyota's great Le Mans racers of the '90s.
Gazoo Racing GT86
Who better to show how well a GT86 can handle on the track than Gazoo Racing, Toyota's performance partners who have helped turn the year's most talked-about sports coupe into a true competition machine. The team is bringing one of the race-prepped GT86 that it entered in the famous 24-hour race around the Nürburgring's legendary Nordschleife circuit.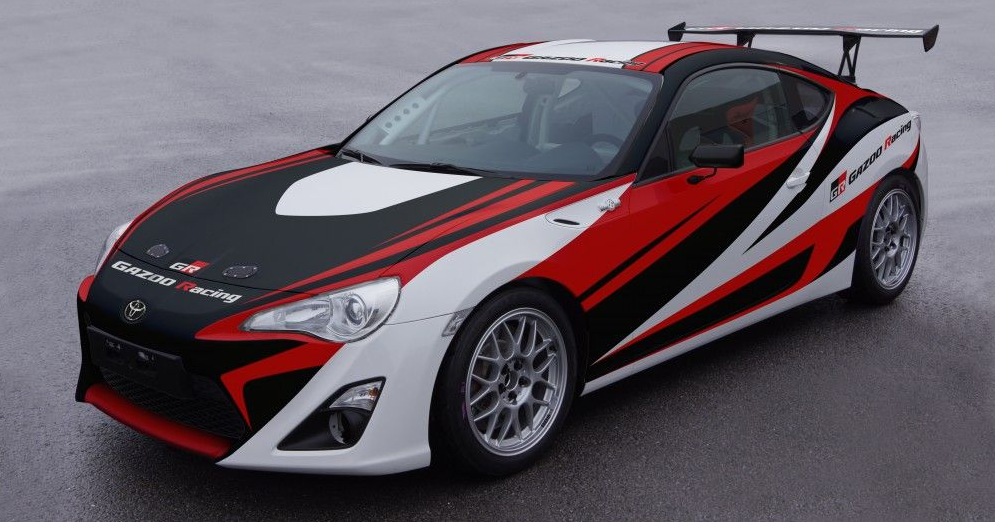 2012 BTCC Avensis
Toyota made a superb return to the British Touring Car Championship in 2011 and the racing Avensis will be back in action on the Goodwood hill. Independent racer Frank Wrathall – voted Rookie of the Year after a brilliant debut season – will be at the wheel of his 2012-spec' Dynojet Racing Avensis.
One of three British-built Toyotas competing in this year's BTCC, it's already proved its pace with an early-season third place finish for Wrathall.
The car's the latest-generation of Toyota's saloon, developed to conform with Next Generation Touring Car regulations. This includes a 2.0-litre turbocharged engine turning out more than 300bhp.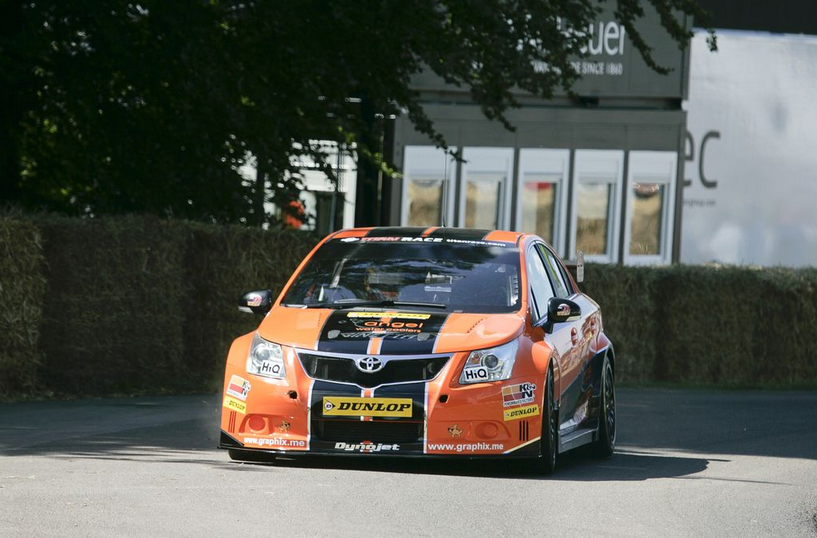 GRMN Supercharged iQ
It may be small, but it packs one heck of a punch. The GRMN supercharged iQ is the latest in a series of performance developments of the tiny Toyota that have proved a sensation in Japan.
The latest version – only unveiled at this year's Tokyo Auto Salon – will be hitting the Goodwood Hill. With power around 130bhp (compared to 97bhp in the regular model) and a healthy hike in torque, the body-kitted iQ has it what it takes to put on a great display. And it's not just for show: the Gazoo Racing-tuned little wonder will be going on sale in Japan this summer in a limited run of just 100 cars.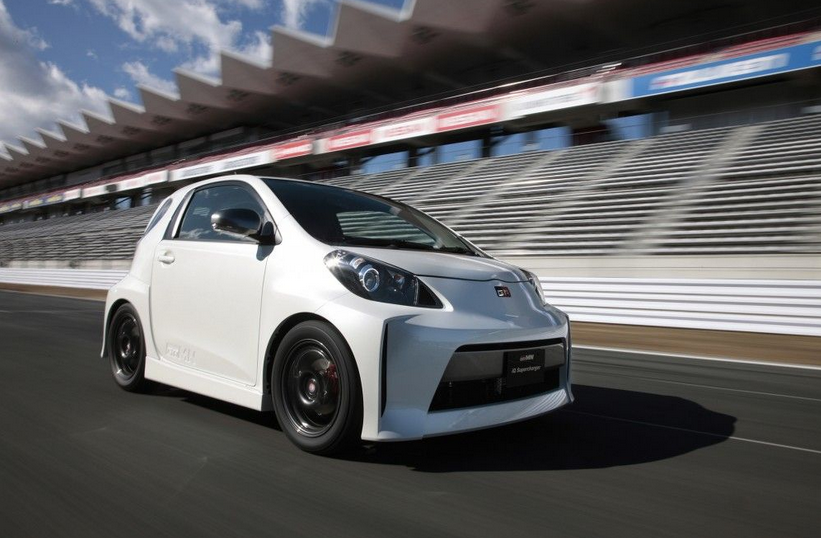 TRD GT86
GT86 looks stunning – and a GT86 kitted out with official accessories from Toyota Racing Developments (TRD) is an even hotter proposition. To show just how good these made-to-measure features look, the TRD-prepared GT86 will be in action at the Festival of Speed. Larger wheels, wider tyres, aero body parts and a sport exhaust are among the exciting add-on elements TRD has already revealed for GT86 at the Tokyo Auto Salon, anticipating a big demand from owners who want to make their Toyota all that more special.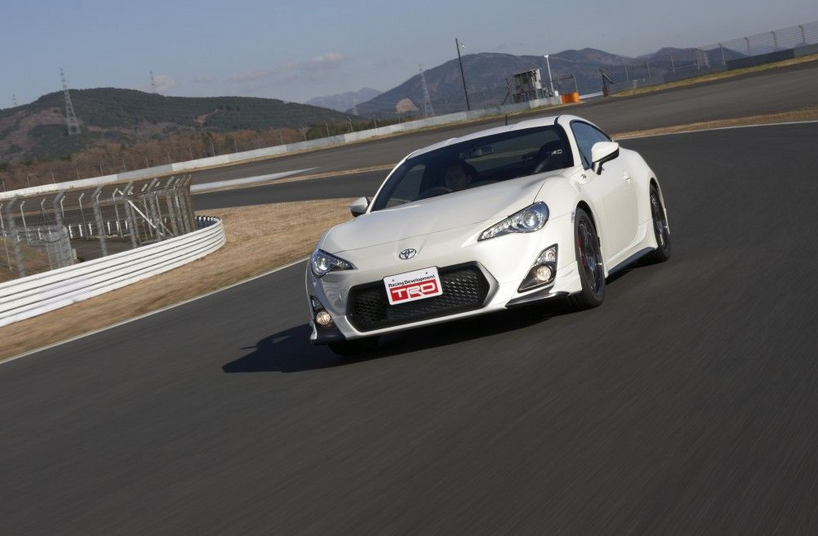 Toyota Tacoma Pikes Peak

With a 2.1-liter, four-cylinder, turbocharged and intercooled engine pumping out around 800 HP, the Tacoma can hit 125 MPH in 4.9 seconds. Rod Millen won the Pikes Peak Unlimited class in both 1998 and 1999.