After a spectacular debut in 2002, Toyota returned to the Goodwood Festival of Speed 2003 with an even larger line-up of cars and drivers.
Olivier Panis demonstrated the latest Panasonic Toyota Racing TF103 grand prix car, while team-mate Cristiano da Matta had the opportunity to share driving duties of the returning Toyota 7 with Dr. Saito.
Toyota's dominance of world rallying over the past 25 years was underlined when Bjorn Waldegaard, the inaugural WRC world champion, was reunited with the 'King of Africa'. This Group B Toyota Celica Twin-Cam Turbo took a clean sweep of the top African events from 1984 to 1986 and is still regarded as one of the most powerful and successful two-wheel-drive rally cars ever built.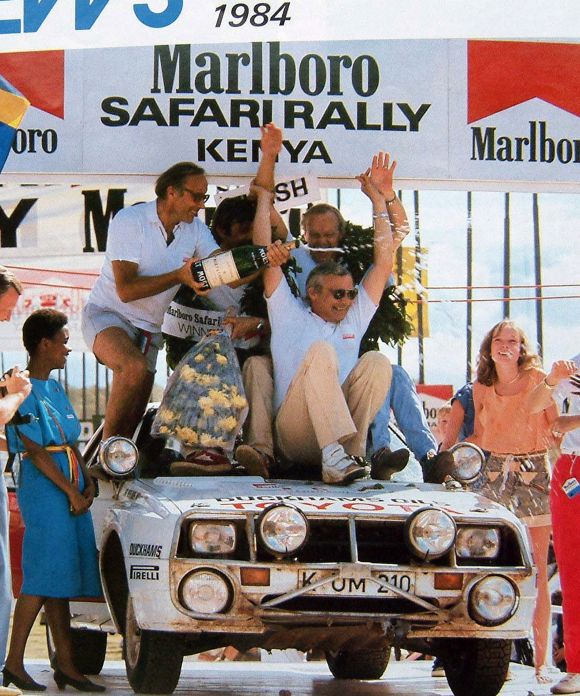 Le Mans winner Masanori Sekiya drove the V10-powered Toyota TS010 Group C car up the hill at Goodwood Festival of Speed 2003. It is a vehicle that set the race lap record in both 1992 and 1993. Meanwhile, the top GTP class of North America's popular IMSA sports car racing series was represented by Juan-Manuel Fangio II, who drove the 1993 title-winning Toyota GTP Eagle.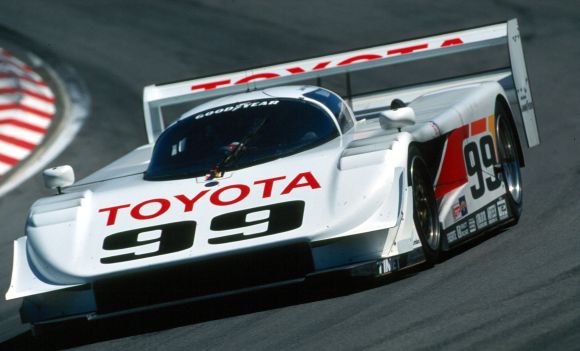 Impressive as these were, it was the return of Rod Millen's crazy Pikes Peak Tacoma pick-up and equally wild driving that delivered the loudest cheers from spectators.