The car you see in these colour images is a fully restored 1958 Toyopet Crown – a significant model in Toyota history. Not only was it Toyota's first full-scale passenger vehicle, it was the first Japanese car to be exported to and sold in the mainland United States.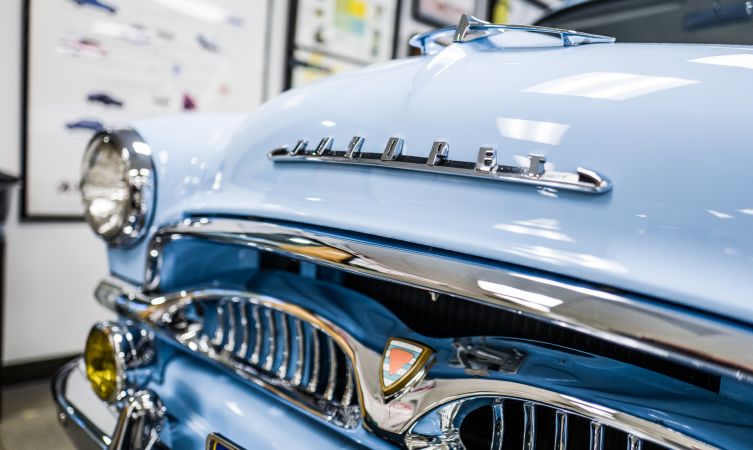 But while the model was successful in Japan, it was not so well received in America. In this post we will explain why that was the case, but also how it was instrumental in helping Toyota re-evaluate its approach to export markets.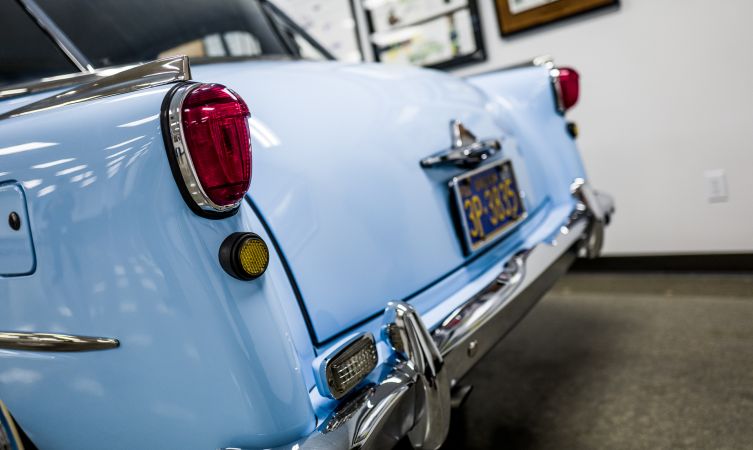 Toyota begins to think global
In the early 1950s, Toyota began to recognise the need to expand its passenger car business outside of Japan. Preliminary research of the immense US market revealed that returning members of the armed forces were moving to the suburbs and starting families, creating a specific need for smaller second cars.
By 1955, it was noted that almost 100,000 compact cars were darting between the tail-finned land yachts on US roads. Sales of these vehicles were doubling every year, and virtually all of them were European models. So the market potential – and upward sales trajectory – was clear.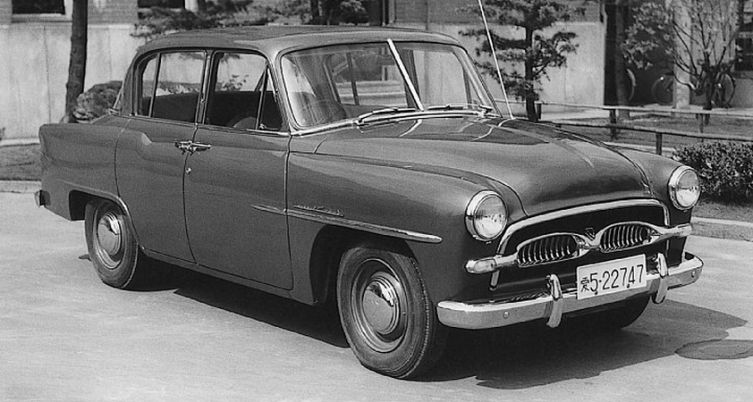 Emboldened by how well the rugged Land Cruiser was being received in newly established export markets, Toyota reckoned it could create a sales success in the States with a model to take on the best-selling Volkswagen Beetle. Indeed, Toyota executives believed the very car for the job (above) had just gone on sale in Japan.
Toyopet Crown: an all-Japan success story
Work on the new Crown model – successor to the low-volume Toyopet SA, SC, SD and SF – began in 1952 and was Toyota's first full-scale passenger vehicle. It was also unique for being developed under a programme led by engineers rather than designers.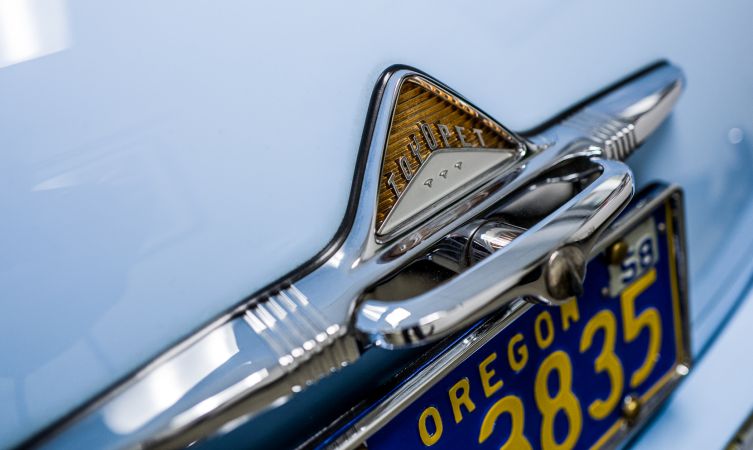 Unaware of its yet-to-be-determined future as Toyota's world ambassador, chief engineer Kenya Nakamura developed a car tailored to meet the prevailing needs and road conditions of the domestic market.
Toyota executives initially opposed Nakamura's proposal to apply new chassis technologies that had not yet been specifically proven on Japanese roads. Nevertheless, Nakamura persisted in his efforts and his advanced suspension system was eventually approved. It consisted of independent double wishbones and coil springs up front, paired with three semi-oval leaf springs at the rear.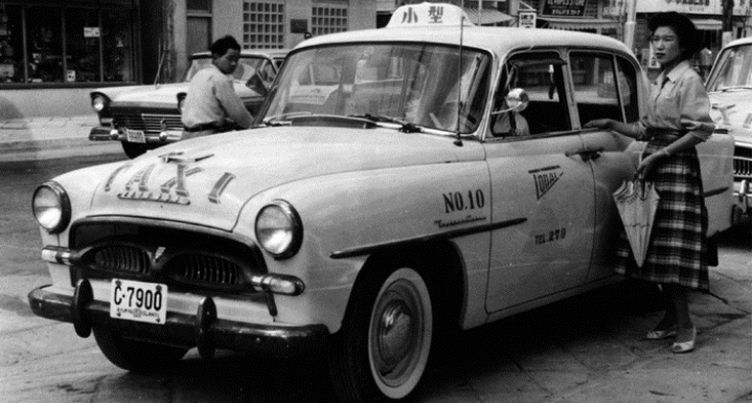 Production of the Toyopet Crown began on 1 January 1955. The model was well received on the domestic market, being praised as a complete Japanese-made car well suited to local driving environments. Two years later, its mechanical endurance was conclusively proved in motorsport.
Toyopet Crown: American dream?
In August 1957, Toyota sent three ambassadors to Los Angeles to survey the US market. They arrived ahead of the first two Crown models, which docked in California on 25 August (see below). In compliance with local law, headlights and other safety features suitable for this left-hand drive market were fitted after arrival. Two months later, on 31 October 1957, Toyota Motor Sales (TMS) was established in a former Rambler dealership in Hollywood.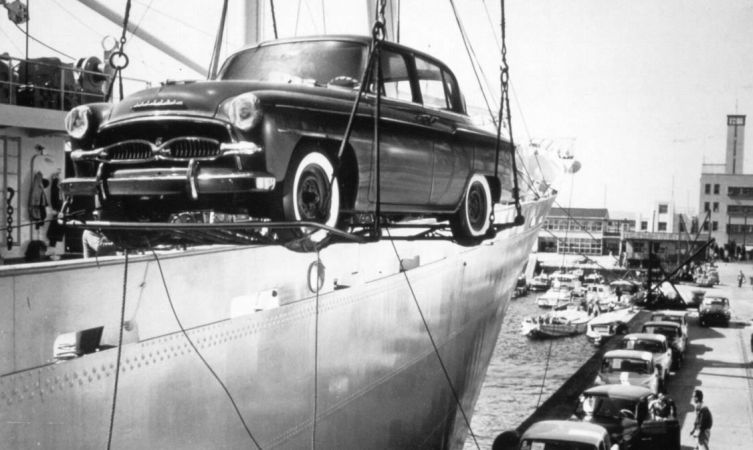 While this California city is famous for making some dreams come true, it is also known for shattering others. Indeed, the first clue that the Toyopet Crown wasn't ideally suited to the US market came from within the company itself. Recently appointed Toyota sales administrator James McGraw wasn't impressed, commenting: "This thing is underpowered, overpriced and it won't sell."
Brutal words, perhaps, but McGraw also had a point. While the Crown was purpose-built for Japan's poor quality road network, it struggled to keep pace on America's smooth, fast-flowing blacktop. When it eventually got to 60mph – a speed that was rare in Japan – the car apparently shuddered so much the driver couldn't see out of the rear-view mirror.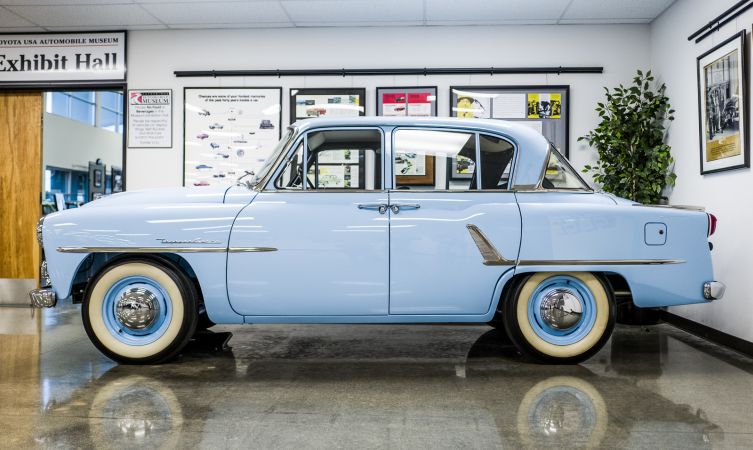 Other issues the original development team couldn't have foreseen also came to light in the car's first few weeks on American soil. To English-speaking ears the Toyopet brand name was divisive as it contained the nouns 'toy' and 'pet' – both of which many felt had unsuitable connotations for a serious vehicle in a discerning market.
On a more practical level, the first TMS associate, Paul Ozawa, discovered that the Crown couldn't be taken to drive-in restaurants. Because when the serving staff hung the tray on the steering wheel it pushed the bezel and activated the horn.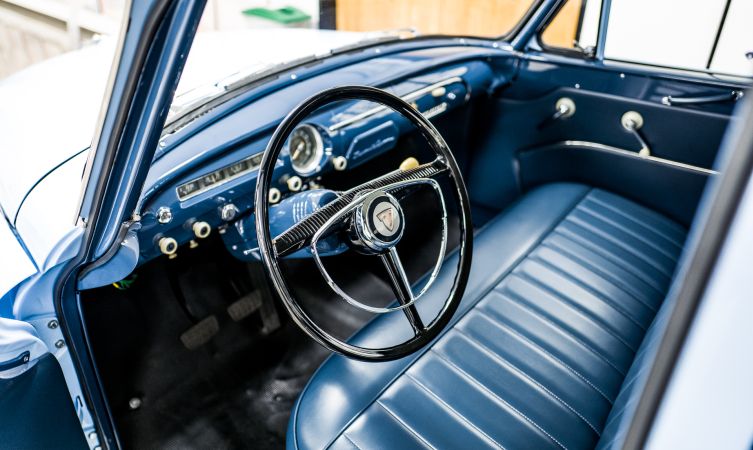 Following its receipt of a California retail license (11 December 1957) and the formation of a small distribution network (4 February 1958), TMS officially launched the Toyopet Crown through five Toyota dealerships in July 1958. The cost of the car was $1,999 – a figure that represented 67 per cent of the average American's annual wage.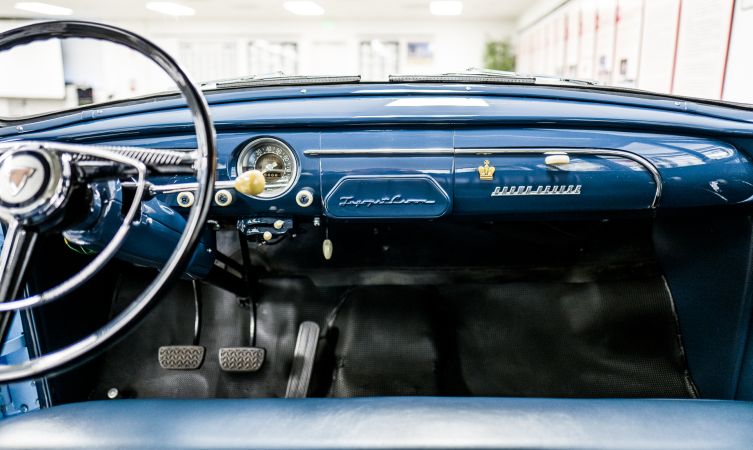 By the end of 1958 a total of 287 cars (plus a single Land Cruiser) had been sold. While sales more than tripled the following year, the decade ended on a down note. In 1960, Toyota stopped exporting the Toyopet Crown to the United States until it could develop a more suitable vehicle for this market.
Toyota returned to the US passenger car market in June 1965 with the advanced new Corona (seen below on left next to updated 1959-60 Crown Custom), which was a runaway success from the outset. Toyota had learned to adapt the product to the market and focus on the customer – qualities that it continues to this day.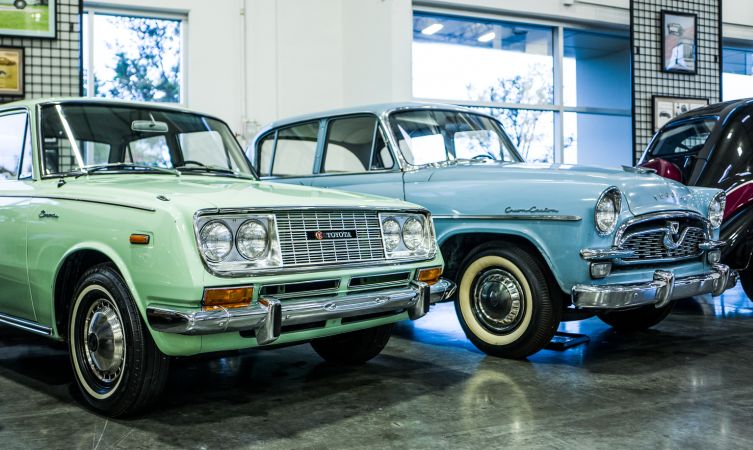 Toyopet Crown: Was it good or bad?
Original US-registered Toyopet Crown models are now extremely rare and highly collectible, while its inability to keep pace with traffic or silently support a tray of food has long since been forgotten. The beautiful 1958 example in our photos has returned to the possession of its maker and now stands as a prize exhibit at the Toyota USA Automobile Museum.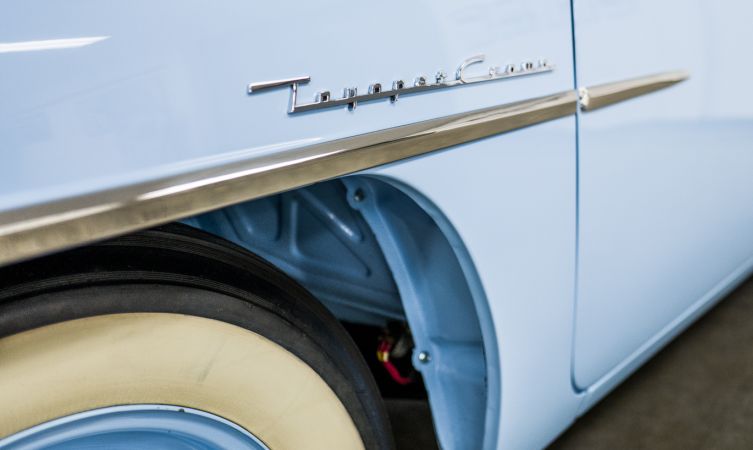 In many respects, the Toyopet Crown was an outstanding vehicle. Its well-appointed interior included luxuries such as two-speed windscreen wipers, deep-pleated vinyl upholstery and hardwearing floor covering throughout; even an electric outlet so the driver could have a shave on the move – a suggestion made in the original brochure.
Though categorised as compact from the perspective of American consumers, the Crown offered enough hip, knee and head room for six adults in their Sunday best… with hats on!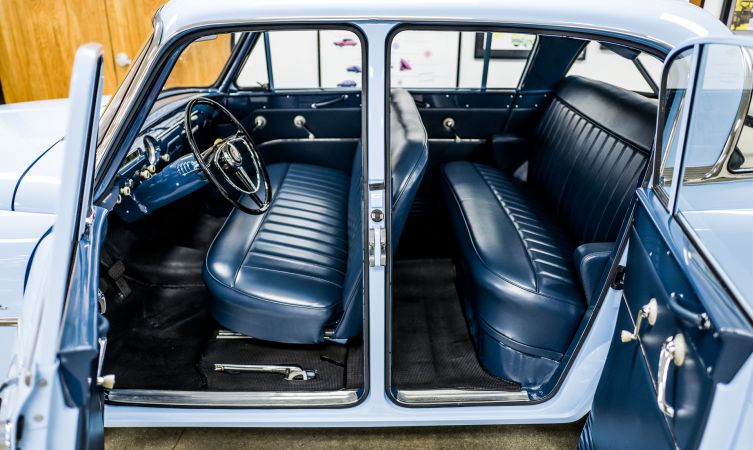 But on a more fundamental level, few other cars of its age or price point so skilfully blended traditional craftsmanship, modern automation techniques and quality control procedures.
For instance, its bodywork benefited from a nine-coat paint process, each layer being wet-sanded by hand to achieve an optimal finish. With this in mind, the fuel filler cap was made of plastic and attached to the car with a nylon cord so that it wouldn't scratch the paintwork or get accidentally mislaid.
In the automobile market of the 1950s, greater weight was seen as a protection and an indicator of smoother ride comfort. So the Crown's double-skinned body construction and rugged box frame chassis gave it a 225kg 'advantage' over the class average. It also sounded more solid than domestic vehicles when you closed the door.
Its 1.5-litre engine may not have been particularly powerful compared to an American V8 but it offered up to 33mpg and was specifically designed for easy maintenance. Components such as the cooling and filtration systems were also oversized for increased reliability and efficiency.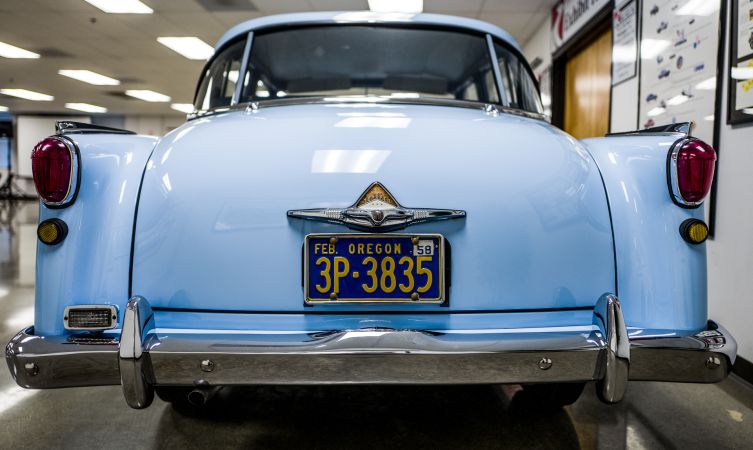 Thoughtful as these alterations might have appeared, they were not enough to secure the first-generation Crown a position in the hearts of the US car-buying public. That honour would go to later models such as the Corona, Corolla and Camry.
The second-generation Crown began production in October 1962 in Japan, and although the model did return to the US market it was finally withdrawn from sale in 1971. However, in Japan, the much-loved Toyota Crown is now in its 14th generation and has recently celebrated its 60th anniversary.
Learn more: History of the Toyota Crown