Throughout 2015, motoring journalists Alisdair Suttie and David Finlay are taking part in each round of the MSA Hillclimb Leaders Championship in a different car – all in the name of charity.
Through their Multi Car Hillclimb Challenge, the pair are supporting the Nationwide Association of Blood Bikes, and the Gurston Hillclimb saw them get into a Toyota GT86. As Alisdair explains, the GT86 could be the perfect car for people wanting to give weekend motorsport a try…
If you think you need a huge support crew and masses of money to take part in motorsport, think again. All you need is a Toyota GT86 and the desire to test your driving skills at one of the UK's hillclimb courses.
The Multi Car Hillclimb Challenge did just this, using one of the six Toyota GT86s in classic racing liveries created for the Goodwood Festival of Speed. This was how team-mate David Finlay and I found ourselves lining up at Gurston Down Hillclimb in Wiltshire in a tiger-striped Esso Ultron GT86.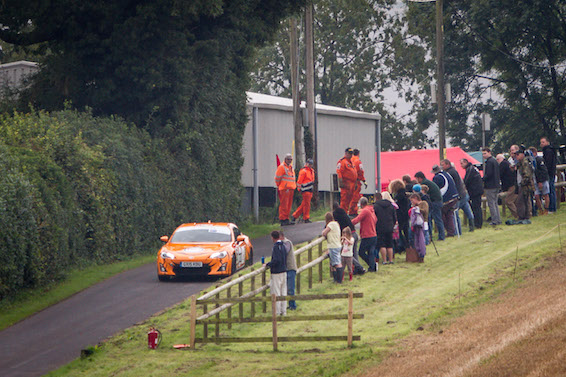 Other than race overalls, helmets and a timing strut secured to the front of the car to trigger the timing beams at the start and finish, this GT86 was virtually standard. Other than the feline paint job, Toyota added a Milltek exhaust, 40mm lower suspension and some stylish Rota alloy wheels to complete the sporting look.
It certainly attracted plenty of smiles from the crowds, competitors and marshals. Lots of spectators stopped to snap the car and chat, with one fan commenting: 'It looks fast even when it's parked in the paddock.' Another wag asked if we had a tiger in the tank…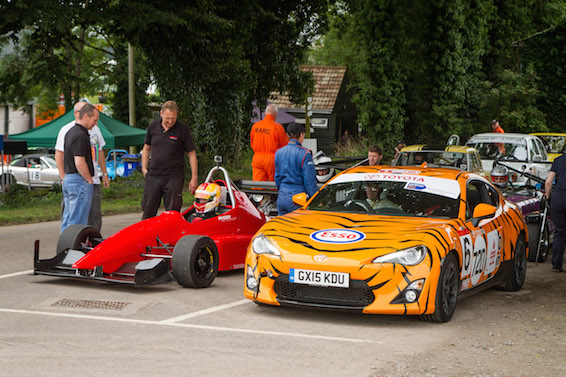 Sadly, no tigers, but with 200hp and a classic front-engine, rear-drive layout, the GT86 has an innate balance. This was just as well at Gurston as the weather proved to be very changeable.
Despite this, the rain couldn't dampen our enthusiasm as each successive practice run and then two competition runs saw our times improve. The GT86 was always able and agile, working with the driver to make the most of the corners and kinks that comprise Gurston Down's 967-metre course. Even through the fearsome Hollow Bend, the GT86 kept its composure.
By the end of the weekend's racing, the GT86 had acquitted itself admirably and shown motorsport can be as accessible and affordable as the car itself.
Watch the GT86 at Gurston Hill Climb below.
You can follow the Multi Car Hillclimb Challenge on Facebook, and you can find out more about the National Association of Blood Bikes here.