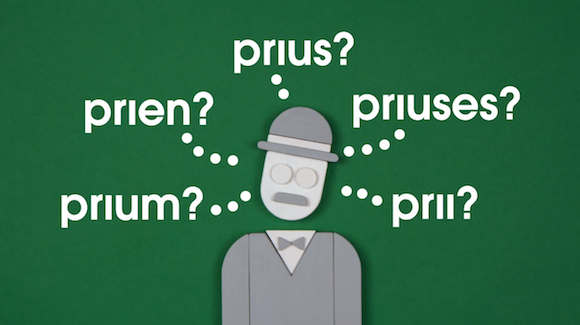 How's this for memory? We love this version of the song from our Plural of Prius campaign, performed by six-year-old Ciara Wheeler.
Ciara's dad Michael tells us she memorised the lyrics of the song after seeing it play just twice at her local cinema.
What do you think? And do you agree with her choice?
Here's the original video:
Find out more about the Plural of Prius on our Facebook page, or read more of our Prius posts here.