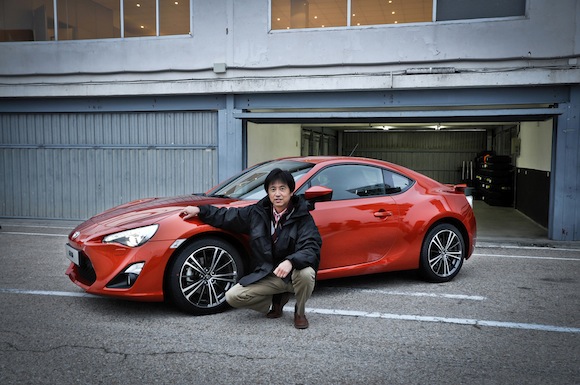 Since its launch, the Toyota GT86 has received multiple awards for its no-nonsense, fun-to-drive philosophy.
But without unprecedented collaboration between two Japanese carmakers and major backing from on high within Toyota, it might never have happened.
Andrew English spoke with GT86 chief engineer Tetsuya Tada, who explained the complicated behind-the-scenes story that led to the most acclaimed sports car of the past decade.
UPDATE: Tada talks shooting brake cars, BMW and dogs in part two of this interview.
In the end, this is a story of how the development of this remarkable car overcame obstacles and forged a grudging and mutual respect between two teams of engineers, both of whom were working for very different companies.
Here's Tada-san's story, in his own words.
"You need to remember that this car was the result of an executive board meeting at Toyota in 2007 with the sole agenda that people around the world are losing interest in cars and what Toyota was going to do about it. One suggestion on how to address this was to go back to basics with a sports car that would rekindle interest. In the past, sports cars had been repeatedly rejected as having a poor return on investment, but at this meeting it was decided that if the technology division could make something that could restart interest, then the marketing division would support it.
"I had been working in the minivan department engineering new product, but a month after the meeting I was summoned. 'Forget about minivans,' they said, 'you are now working on the sports-car project.'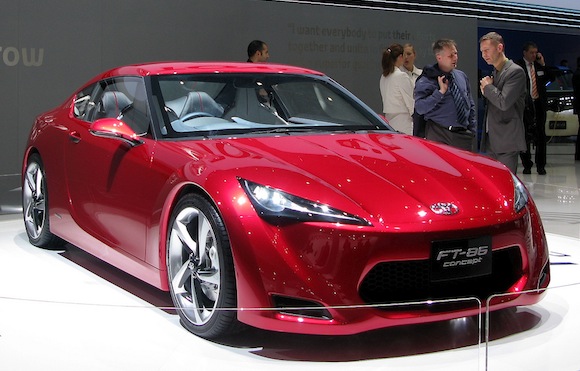 "I started to research the idea and the first thing that hit home to me was that all sports cars are launched to the same formula. The are very fast, with fast lap times and that was the index that was used to measure how effective the car was. Yet when I spoke to car guys around the world they universally said they didn't want that. These guys were still repairing their old Silvas and AE86 models.
"Yet the first question from the board when I reported back was, 'how fast is it?' They couldn't imagine a car which drives like a dream but isn't that quick. I was thinking that maybe the car guys were right when they said they thought Toyota would be the hardest company to get such a high-fun, low-top-speed car past.
"Yet when I meet up with rival sports car chief engineers (and we do at various times around the world), we all talk about what we call the Devil's Cycle of ever-increasing power, speed, weight and price. So I started to work on the packaging requirements for this different sort of sports car. It would need to be front engined and rear wheel drive, but it would also have to be 'cool' and by that I mean low at the front. Yet all our Toyota engines are quite high and that would mean the car would have to have a high front end to pass pedestrian safety legislation, which wouldn't be good for the aerodynamics, the looks or the 'cool'.
"It quickly became clear that we would need a flat-four cylinder or a rotary engine for such a 'cool' sports car. And by coincidence, Toyota and Subaru had just announced a collaboration deal. And although it wasn't in the area of building a joint sports car, they did have a flat-four engine. In fact the deal was that Toyota was buying some Subaru shares back off General Motors and there was no financial benefit until we came along and suggested we talk to Subaru about their engine.
"When we first approached Subaru they couldn't believe that our plans for a sports car wasn't a four-wheel drive or a turbocharged engine. 'Who is going to buy this car?' they said. We talked for a while, but the discussions stalled and we didn't do anything for six months. Then we built a prototype based on a Subaru Legacy and that's when the mindset seemed to change at Subaru. We lent them that car and the Subaru management came back to us and said, 'this is such an interesting car. Every time we lend it out, it comes back with the rear tyres worn out!'.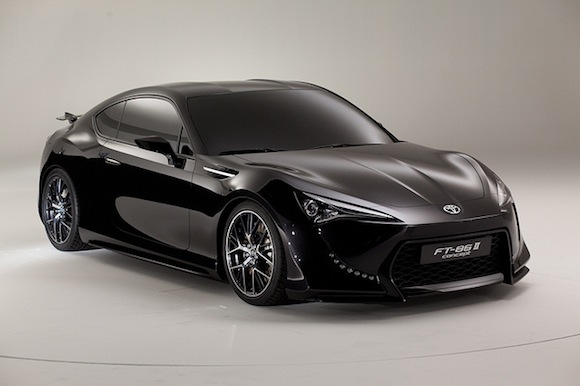 "So the project was on again and the initial approval was for us to take the Subaru engine as it was. This was for financial reasons. We persevered but one year into the project and both sides could see that while we had a sports car, it still needed a good power level of 100bhp per litre and also an environmental target of a maximum of 160g/km of carbon dioxide emissions. With the Subaru flat four as it was we could get one and not the other. If we wanted 160g/km we only got 60bhp per litre, which meant 120bhp in total; not enough.
"We had hit another wall. I went to our engine simulator and looked at the set up we had to give us the figures we needed. The chief engineer from the Lexus LFA came to help us and he proved that with Toyota's D4S [direct and port] fuel-injection system and a certain bore and stroke we could hit our power and emissions targets.
"Oh dear. We then had a lot of problems with the Toyota board. We needed the company's most advanced direct fuel-injection system, but when I said I was going to disclose the inner workings of the most modern Toyota advance to an outside company, they said, 'Are you crazy?'.
"Our saviour turned out to be the head of engine development Shinzo Kobuki who had also developed the engine in the AE86. He took on the task of persuading the board to allow us to use D4S. You might have thought that owning Subaru shares meant that such a move would be in both our interests, but no.
"What's more Subaru's reaction was a bolt from the blue. 'Not over my dead body,' was their reaction. The rationale was their previous experience with direct injection and the many problems that had occurred. The chief executive officer of engine development had previously been the head of the introduction of direct injection at Subaru and was very anti the idea. Plus of course, the Subaru way is of corporate conservatism.
"So Mr Kobuki came out for us again. 'I will convince them,' he said. In the end he undertook to take on the warranty for all problems. What really won everyone over was when we built our first engine. You can imagine that the relationship between Toyota and Subaru at the time was very low. I admit, I was still thinking, 'they're never going to agree to this'. Even Mr Kobuki didn't think that Subaru would understand the ramification of the D4S, the benefits it gave and its importance to Toyota. I was pretty low.
"Yet out of these feelings and the wall of reluctance, we made a prototype [in 2008], which had 190bhp. It started to dissolve the antipathy and marked the start of a mutual respect between Subaru and Toyota engineers. We had heard that Subaru engineering had been concerned about the potential for Toyota one-upmanship in this relationship. But after the prototype was built we all got together and felt that we were all on the same team."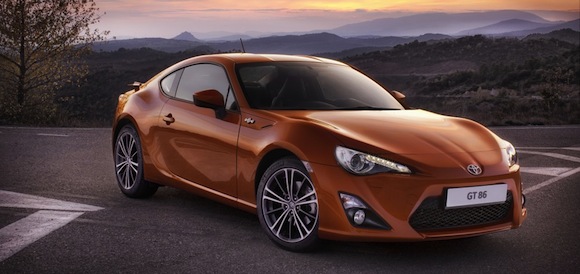 Find out more in our other Toyota GT86 posts or on the Toyota website.