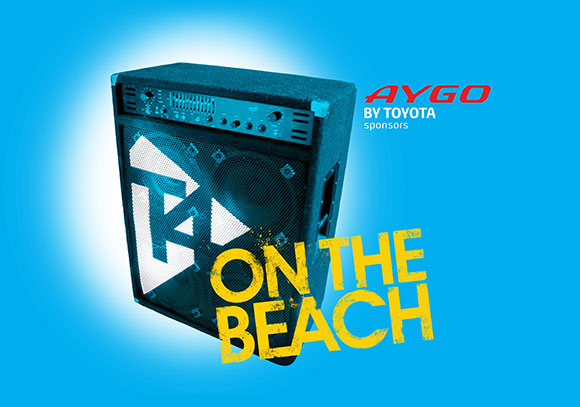 Thanks to everyone who entered our T4 on the Beach competition. We had so many entries, and it's clear from those we received that you're a very creative lot.
We had a lot of fun judging the best entries and picking winners wasn't an easy job. But we came to a decision and below are a selection of our favourites. The lucky winners will each receive a pair of Golden Circle tickets for the big day on Sunday 1st July.
If you missed out, tickets are still available online here.
The winners and their entries
Jack Hardwick
I would take Tulisa to T4 on the Beach because lift sharing is good for the environment, (it's also an excuse to be in a car with her for a few hours to be honest). The Aygo is the car to use as "it's utterly reliable, thanks to bomb-proof build quality and the 5 year Toyota warranty"
Katherine Daniels
"The Wanted would be 'Glad They Came' because I'd take them fast as 'Lightning' in a Toyota Aygo 'Chasing the Sun'. After all, only they know that to 'Get Up From An All Time Low' you gotta Aygo!"
Charlotte Martin
"Alexandra, You Get Only one chance to make a first impression and turning up in an AYGO would be a good start – Any Young Girl Only wants to be spoilt, so we'd go shopping – All You'd Get On the road would be jealous looks – To Often Yearn, Only To Achieve a T4 ticket would be A Yabbadabba Good Occasion".
Greg Sheehan
"I would take Little Mix out for a whole day of shopping! I would take Jade to a biscuit factory, then to a shop that sells only braces and bows (only Little Mixers would understand) as her favourite things are braces, bows and biscuits (the 3 B's)!"