What does a racing team owner do when there's no motorsport happening? It's a conundrum faced by Stephan Papadakis, racer and team owner of Papadakis Racing. His Formula Drift crew paused the preparation of their new 1000hp Toyota GR Supra in the middle of March as the world went into lockdown.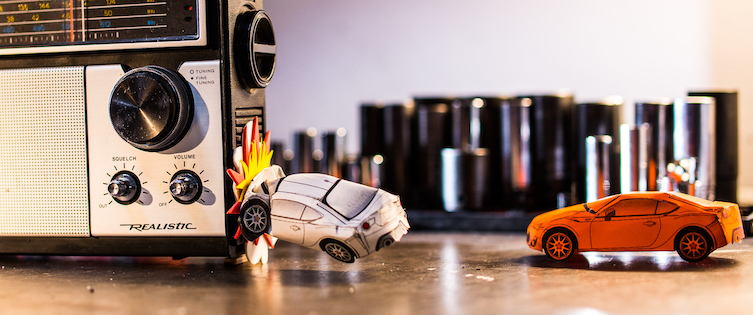 In the meanwhile, Papadakis and crew created an entertaining film showcasing what happens when a top motorsport builder finds himself alone in his California racing shop and takes his tools to fold and glue a fleet of racing cars out of paper.
Little did he know that his creations come to life in his absence and set off through an elaborate workshop drift course. Take a look:
"There are a lot of families looking for activities right now and we hope we can inspire them to get creative with whatever it is they have at home," said Papadakis. "Even as we're getting back to work, there are still a lot of kids at home. My five-year-old son has a fleet of paper cars he's playing with right now."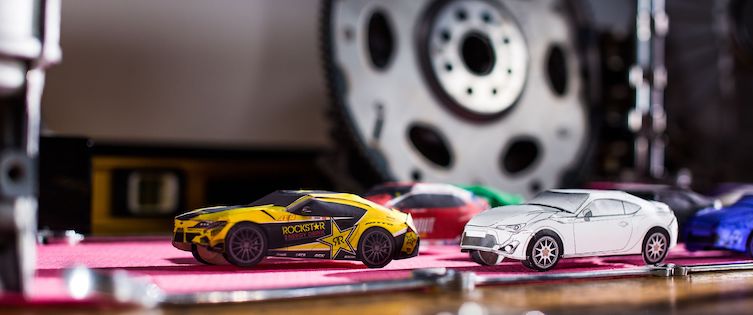 Build your paper model
The good news is that we all can have a go at creating our own models. The templates can be downloaded here:
2020-Rockstar-PaperDrift-Car
2020-Plain-PaperDrift-Car
If you have the option to print the pdf document on A3 paper, rather than A4, this will make the building a little less fiddly and give you a bigger model at the end.
Using scissors, carefully cut out the template, being especially careful not to cut off the white tabs.
Fold and glue all of these tabs so they adhere to the underside of the adjacent panel – doing so will pull the car into the three-dimensional shape that should resemble your chosen Toyota. Using a ruler when folding will help ensure a perfectly straight folded edge.
This activity is recommended for older children; it should take about an hour to carefully put your model together.
And this is not it, if you've got the creative juices flowing already, we've got more Toyota models for you to build. Who knows where our models zoom off to while we're away?